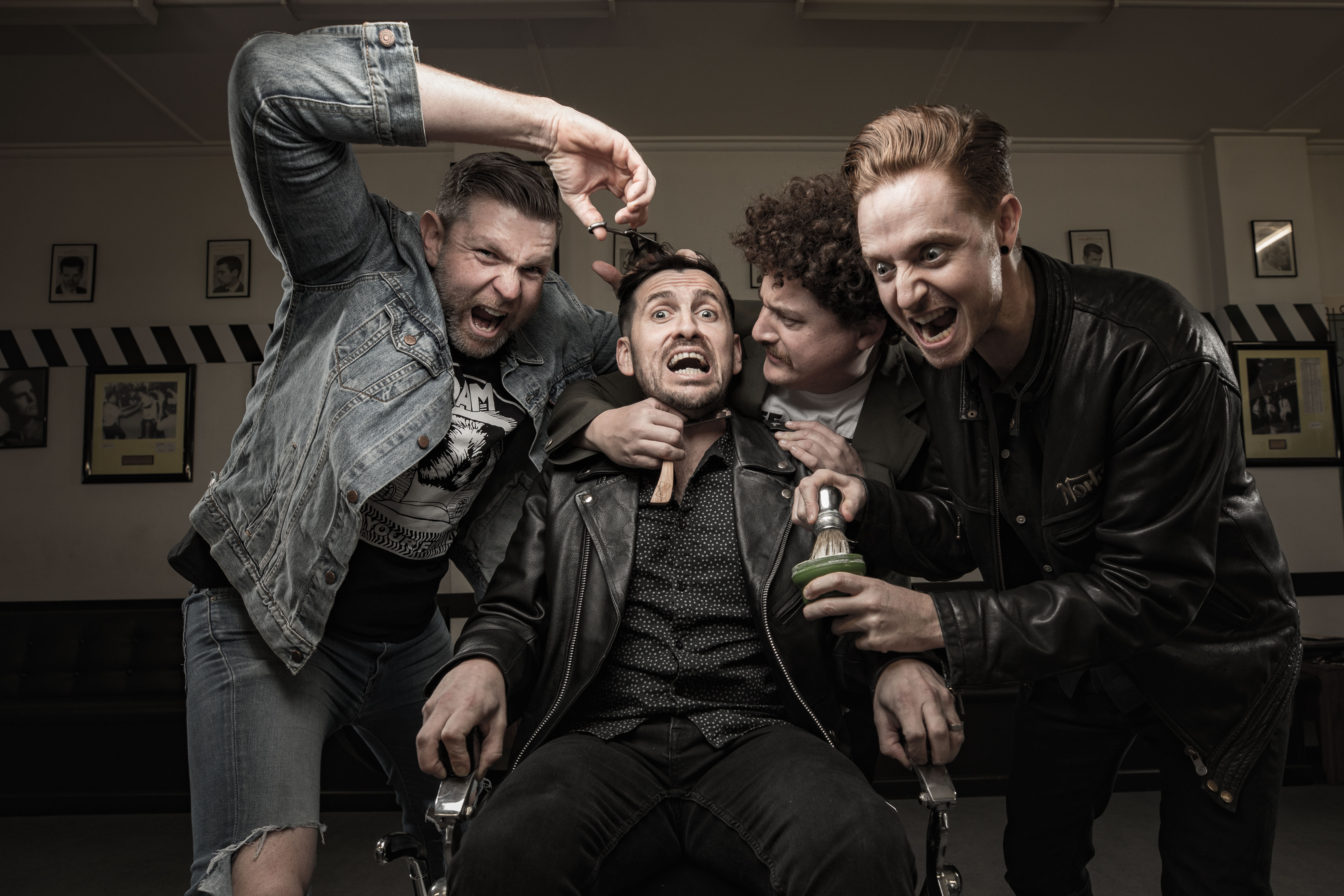 Picks. A segment where artists peel the curtain back a little bit on the inspiration and creative processes from their recently released music. This week: Born Lion. A fresh, fiery new album sits under this acclaimed Australian group's belt titled, 'Celebrate The Lie'. Spawning such singles as Evil K, Drag and Sinking Slowly, Born Lion are head and shoulders above their contemporaries. AAA Backstage gets an exclusive insight into the full-length's creation process with a selection of tracks that spurred its fire and got the creative energy flowing.
King Krule – Easy Easy
Just an amazing song. The emotion and the attitude in the vocal delivery is so gritty and genuine. Instrumentally, it's just so stripped back… sounds like one jangly electric guitar and vocal. It made me really really wanna write a song like that.
Frank Carter and the Rattlesnakes – I Hate You
Frank Carter is just an all-round mad dog. We love him in both this incarnation and in Gallows. This song, in particular, I heard on JJJ on one of my many drives home from the jam room whilst we were writing. I loved the intensity in the delivery. He sounded so genuinely pissed at the song's subject. So good!
Wolf Alice – You're a Germ
Listened to this Wolf Alice album a lot whilst we were writing. This song sounds like so much stuff we love from the 90's but still has its own thing going on. I love all the wild guitar dynamics with the delicate vocals that just work so well together. Their song structures and arrangements are just so interesting.
DZ Deathrays – Blood On My Leather
Well, we generally just love absolutely anything that these guys do and this just happened to come out whilst we were writing. It has such a cool vibe and the lyrics are killer.
Nirvana – Breed
May as well throw an epic classic in the mix. Breed, and the entire Nirvana catalogue, is never far from this band's collective concious. For me personally their music is deeply engrained in my identity and pretty much my life mission is to one day write something that holds a candle to their brilliance. This tune is just straight fire.
Born Lion Live Dates
FRI 23 FEB
Bendigo Hotel, Melbourne
SAT 24 FEB
Ed's Castle, Adelaide
FRI 2 MAR
The Flaming Galah, Brisbane
SAT 3 MAR
The Chippo, Sydney