PREMIERE: Emecia's 'Victims' Is A Post-Hardcore Punch In The Face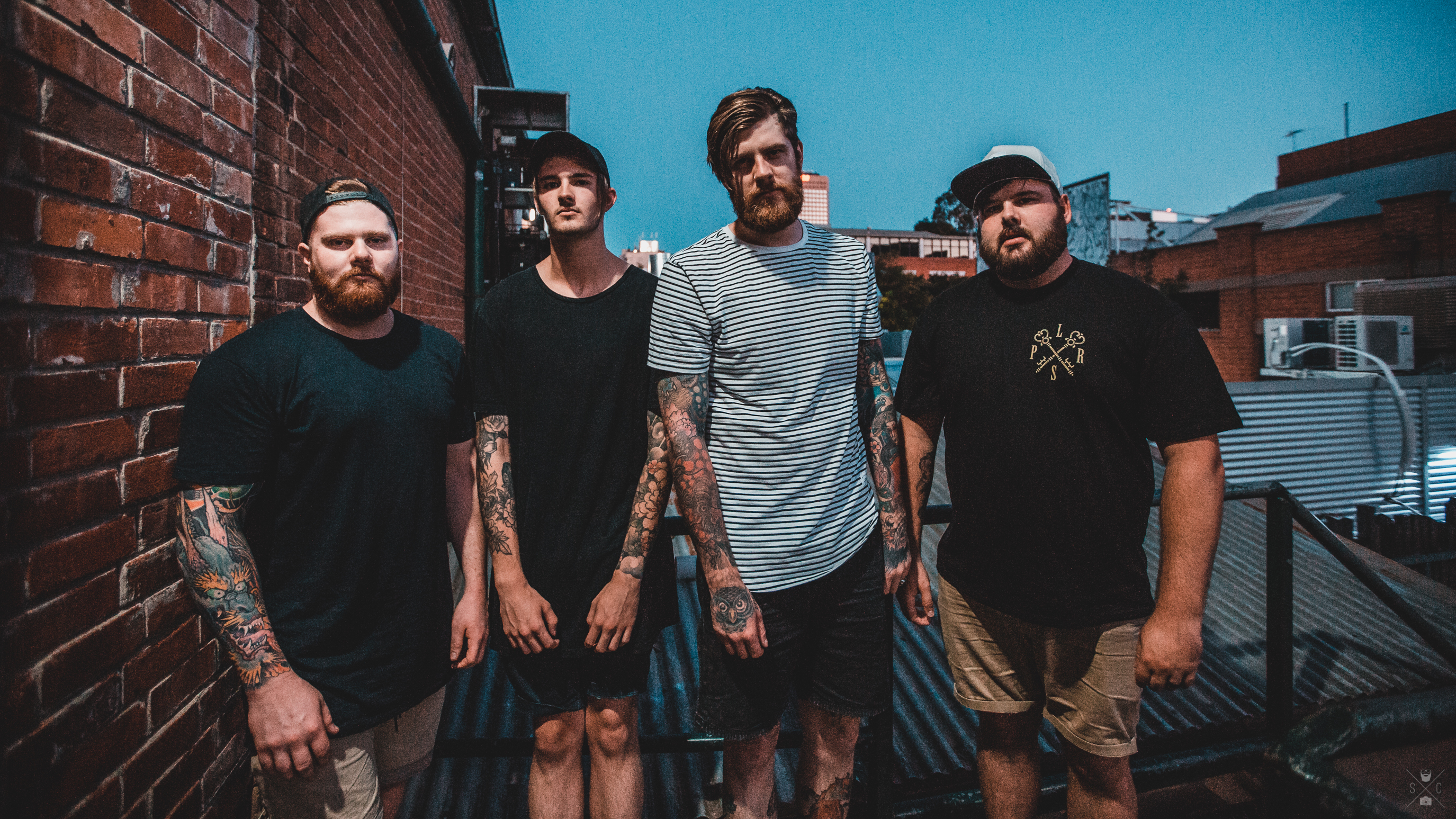 Post-hardcore certainly has a massive audience in Australia. Though it still divides and conquers some people, it still manages to hold a massive, yet niche, audience. Emecia, on the other hand, crosses the post-hardcore and punk boundary which easily appeals to a much wider musical division. On their latest, Victims, Emecia speak volumes to some personal issues and give it a head-banging coat of silver. Victims is being premiered exclusively on AAA Backstage before its release this Friday.
"I wanna thank the knife for always having my back." What an amazing opening line from Emecia's Victims. It's just the beginning of an awesome lyrical journey the four-piece will take you on. Post-hardcore, in general, has been known to touch on personal, political and introspective subject matter—The Amity Affliction's past few albums almost inspired other bands to sing about these issues more frequently. Victims deals with suicide. They symbolise this in the video with their band logo changing to symbols of a pill, knife, noose and skulls and bones.
Sonically, Emecia touch on classic post-hardcore and punk tropes; which is certainly not a bad thing. The guitars are piercing, almost metallic and the breakdowns are fierce. They roll into the group's lyrics so effortlessly, giving everything that extra punch. The tempo shift toward the latter half of the track is certainly a welcome surprise. It showcases the group's unique grasp of the genre—taking what they've grown up with amongst their contemporaries and injecting new blood into the music.
Along with the epic new single, Emecia have also announced their debut album titled 'Familiar Spirits' to be released on 20 April. It follows their incredibly popular previous single, Legacies which was hailed by MTV Australia—establishing an entirely new precedent and platform for the group.
To celebrate the launch of Victims, Emecia have two very special launch shows in their hometown of Adelaide. Their February date will be supported by Statues and Life Pilot; while their March show will have Aspirations and The Daily Chase. See all the gig info and exclusive stream of Victims below.
Emecia Live Dates
THURS 22 FEB
Enigma, Adelaide
w/ Statues & Life Pilot
SAT 3 MAR
Flight, Adelaide
w/ Aspirations & The Daily Chase