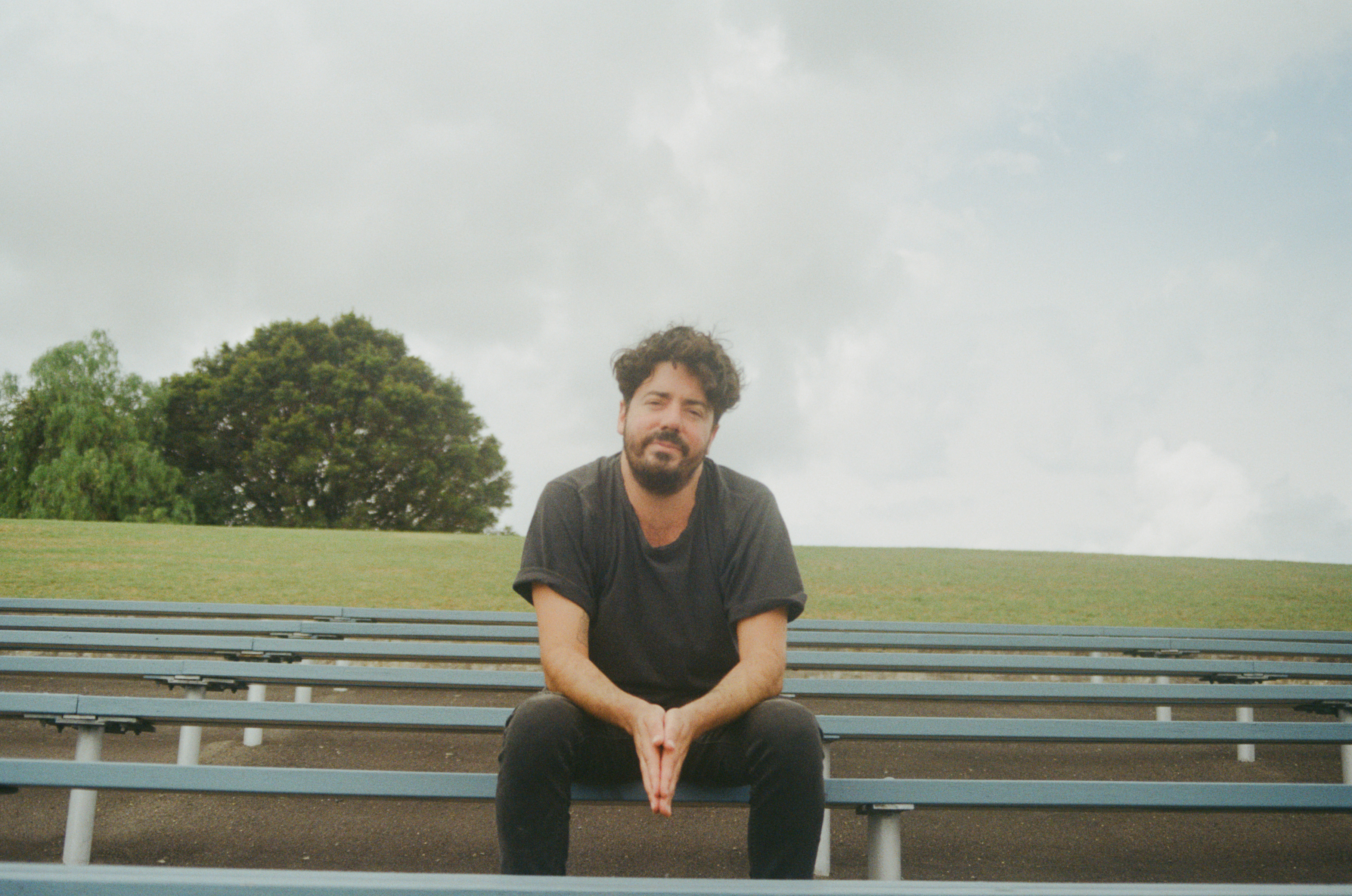 Dropping all names, pseudonyms and bands, Ben Panucci's first album under his own namesake is a stirring and warm affair. 'Age of Consequence' is filled with scenery of hazy mornings and warm days at the beach—as if the music is hugging you with its buzzing synths and intelligent songwriting. We spoke to the Melbourne artist himself before his launch shows about the album, what challenged him during its creation and shifting between moods for his many projects.
You mentioned how this album was the most challenging and enjoyable thing you've done in your career. Elaborate on that—how were you challenged?
The songwriting on this album is very personal and the lyrics are honest and bare. It was confronting to find a way to open up and find a way to present it. Musically, the album was very enjoyable to make. I love producing and adding layers. I find it thoroughly enjoyable, at times challenging and, above all rewarding. 
Do you have to be in specific kind of mood to write Ben Panucci songs compared to writing for Ben Panucci Trio or New Venusians?
Yes, I think so. Writing for other projects, such as New Venusians, to me, is about finding a groove to sit on and then working from there. With my solo stuff, the whole process is a lot more personal in terms of how I approach lyric writing and then how that affects the music. With New Venusians, for instance, it's more about writing lyrics to a groove as opposed to the two interacting.
The synth tones on the album are a big highlight for me. Talk about the experimentation process implementing these sounds.
Thanks! I liked the idea of having synth bass as opposed to electric bass on the record as I thought it allowed for a larger variety of textures to be added. I also love the way a synth bass can swell and sustain. The other synth sounds came about with myself and keys player, Andrew Bruce, messing around. Some of the other sounds, which often get mistaken for synth sounds, are actually the reverb trails of guitars which I've cut up in post and stacked up to make it sound like synths.
RELATED: Read our review of Ben Panucci's 'Age of Consequence' HERE.
It's Alright is probably the standout moment from the album. Talk about the meaning and creation behind that track.
This is one of the songs that uses lots of stacked reverb guitar sounds which are often confused as synths. This song was one that I initially wrote for my jazz trio years ago. More recently, I put lyrics to it and adapted it to fit with the new body of work. The song is about coming to terms with a shitty relationship and then having the perspective to overcome it and laugh at it all, albeit in a nihilistic way.
What have been some reactions to some of the lyrics on the album? Have you found people relating to them in the way you had hoped?
I'm not sure I really hoped for much more than people listening to them. I guess I hope that they might make people think about the story and how they may be able to relate to it. And yes, some of the time that has happened, others not… My mum has definitely been the only one to pick up on, or at least mention, the literature references throughout.
Typically, what comes first for you? Crafting the music or writing the lyrics?
Generally, I would say that the idea lyrically for a song will be brewing subconsciously and then a small musical phrase often helps to start the spark of it all.
Is it an easy process pairing the two?
Yes, very easy. And, I'm playing on the hardest setting.