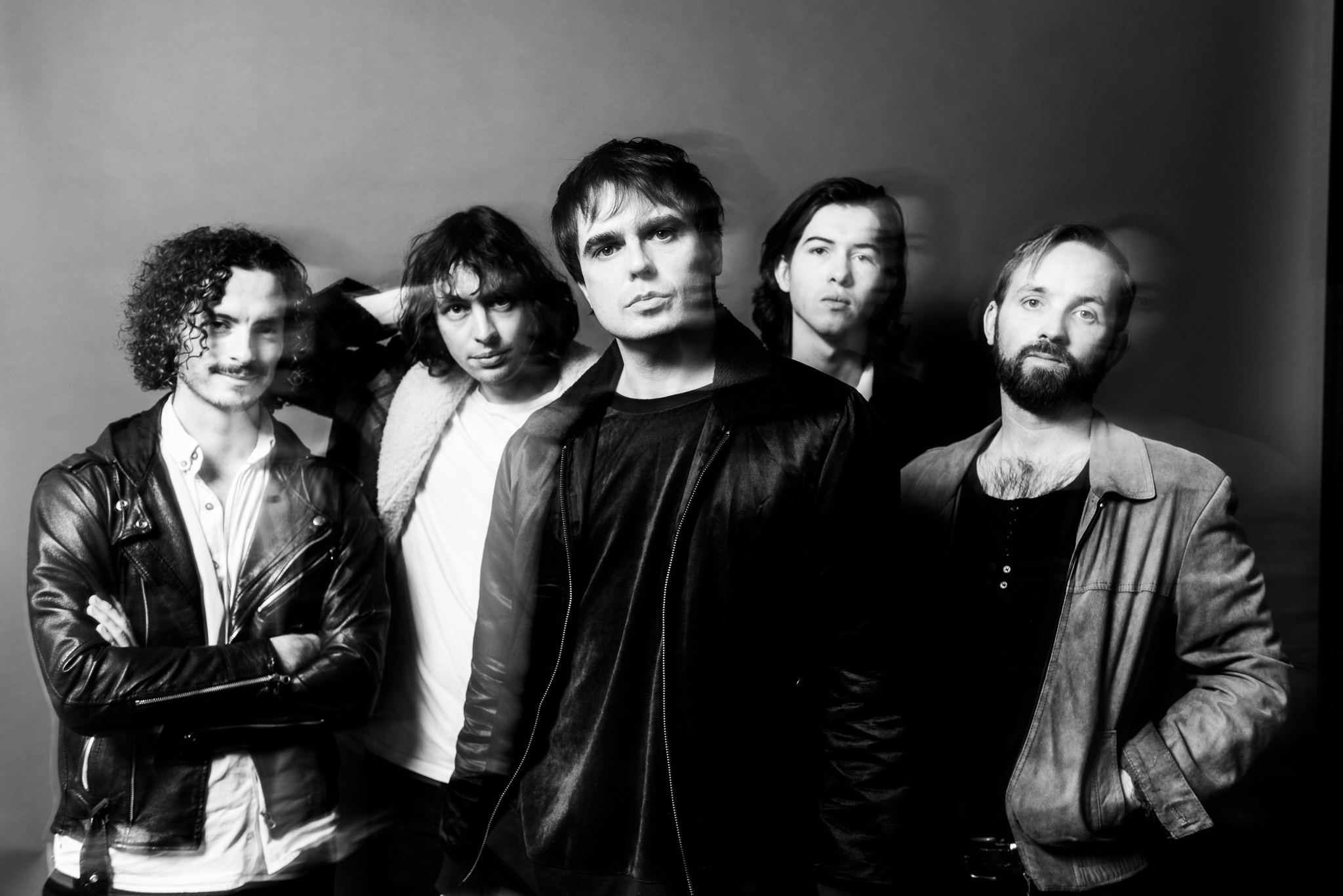 Deep Sea Arcade are riding high off their latest record release. We had a brief chat to catch up on the excitement.
Your highly-anticipated sophomore album 'Blacklight' is just around the corner and we couldn't be more excited. What can fans expect that's different from your stunning debut 'Outlands'?         
 I think Blacklight is more of a cohesive record. We spent time trying to write a record more like our favourite albums, albums that take you on a journey with up-tempo moments and tracks that might be slower that draw you in over time that you really live with rather than those tasty little compressed sausage songs that you ultimately grow tired of after smashing them 5 or 6 times. I guess we were making slow cooked lamb shanks rather than frankfurters on this record. Having said that I just want to write slow cooked frankfurters on the next record, really gourmet ones that melt in your mouth. 
ARIA-winning producer Eric J. Dubowsky who has worked with the likes of Flume and Chet Faker produced the record. How much influence did he have on the development of your sound on 'Blacklight'? 
 We really didn't want to make a guitar album this time round. The first album was full of guitars, sometimes 10-12 stacked guitars.
We wanted to use interesting synth sounds but I only had a Juno 60 and a Casiotone 401. Those synths feature heavily on the record but we were keen to learn more about modern production and all the compressors and soft synths that modern producers use. Eric J was very kind and spent a lot of time teaching us about modern EQ's, filters and sound replacing as well as the most sought after drum libraries and stacking snares and kicks which he is an absolute master at. He listened to what direction we wanted to take and then would suggest ways of bringing old school sounds into the modern arena. He was very generous with his knowledge and that is why he is one off the busiest producer/mixers in the country. I am forever grateful to him for what he taught us over the few years we were working together and I hope we can do stuff in the future. He may hate us now though because we are unbearable perfectionists.
A huge congratulations is due for the record label deal with Universal. You're also signed to the likes of powerhouses Chugg Music for management and Niche Productions for bookings. How important is having the right team around an artist?
 I think the most important thing is having a team that are under different roofs and hopefully they are excited about the project. If they are excited about the project then they will push each other along.
 We are super glad to be signed to LP/Universal as the goal of that record label is to make good long player albums hence the name 'LP Records', albums that people live with, with a particular focus on vinyl releases.
In regards to management Michael Chugg is an Australian music legend so I get pretty excited when I go into the office and see him eating his breaky. For 3 years he's been asking us the same questions "Where the fuck is this album, when is it gonna be finished?"With a wry smile while he's eating his vegemite croissant so it's exciting to finally say 'here it is' Michael.
Niche are amazing and look after so many of our favourite bands local artists Winston Surfshirt, Boo Seeka & Mazy. Our agent Dan Sant is such a massive player in the industry these days but we were his first signing, so it's a pretty special relationship.
You've also kept busy over the years fostering a music community with your club night VISIONS – how beneficial do you think these events are for emerging artists? Have the lock out laws had a negative impact on your Sydney nights? 
 Running Visions has been incredibly inspiring for me. Over the years I've had the pleasure to work with some of my favourite artists including Jay Watson (Gum, Tame Impala, Pond), Kirin J Calinan, Julia Jacklin & Phantastic Furniture, Polish Club and The Preatures. It's just an excuse for me to be a massive fan boy. It's also very inspiring to see emerging artists turn into household names like Polish Club These New South Whales and Julia Jacklin. It's funny because I feel as though the lock out laws as awful as they are have given Sydney something to react against and prove that we can actually be a cultural hub and produce amazing art as well as group together as a creative community.
Lastly, who are four new Australian artists that our readers should know about?  
 Denise Le Menice (WA)
 Denise Le Menice is Ali from Boatshow and Dream Rimmy's solo project. Jay Watson actually gave her that nickname while she was touring in Gum as his band mate. It's beautiful forward moving shoe gaze that is reminiscent of the Cocteau Twins and instrumental elements of early Cranberries. I really like it.
 Mazy (Sydney)
 Mazy are really beautifully produced hybrid of electronica, soul and rock with awesome synth sounds. The songs are really considered and they are really good live too with a very full sound.
 San Mei (Gold Coast)
 I'm a really big fan of San Mei, Emily is an amazing front woman and her band are really good live. I wake with her song Wonder in my head all the time, it's so catchy and reminds me of elements of Blonde Redhead, The Preatures and Black Rebel Motorcycle Club. 
 Good Morning (Melbourne)
 Good Morning are one of Melbourne's most mysterious bands. Check them out they rule!