Live Review: FOMO Festival @ Riverstage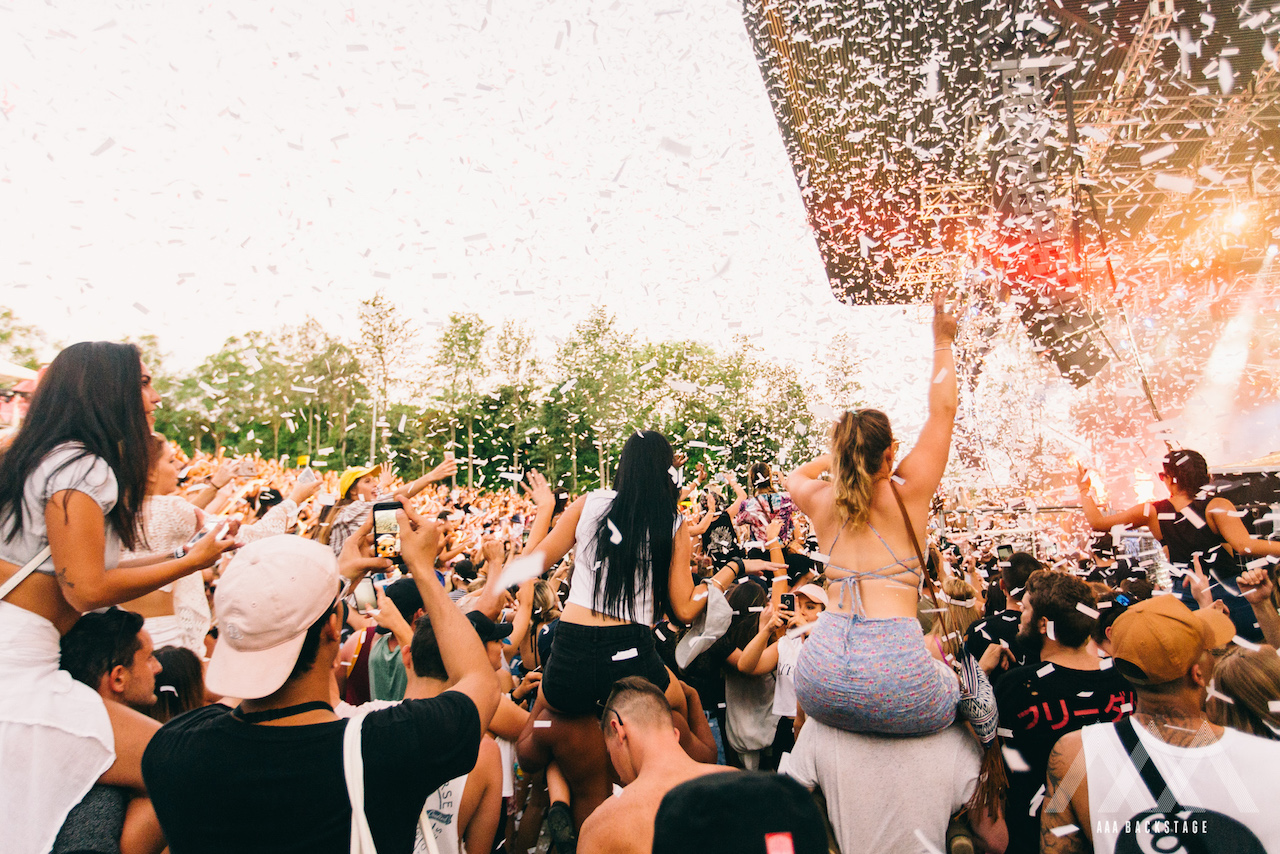 A Riverstage gig just isn't the same without rain, but FOMO's Brisbane audience were treated to a miraculously fine summer playdate with favourite DJs and entertainers. Brother/sister pair Lastlings started the day off on a steady incline, their laid back electropop building anticipation amongst the growing crowd. Frontwoman Amy Dowdle's natural exuberance shone as she beckoned us towards the stage and delivered a set full of synth beats, ethereal falsetto, and easy rhythms. Through Stranger, Chills, and You, Dowdle moved as if she were floating on the sound.
In the wake of Lastlings' performance, green grass still stretched out around the stage waiting to be filled with people as the day wore on. Maribelle was up next, dressed in black leather and working hard to keep all eyes on her. Her smooth electro RnB style, confident vocal runs, and seamless transitions between numbers were pleasant surprises, but despite the infectious dance rhythm of Say It For Me, many of us just weren't ready for the d-floor so early in the afternoon.
Feki came prepared to solve that problem with a mix featuring tracks from The Weeknd and Mansionair, and despite being stationed behind the desk he worked hard to get us going. Fortunately, guest rapper Gill Bates drew the eye, pulling out dance moves that almost seemed to defy gravity. Festival fashion was in full swing and photographers were targeted by denim-clad teens in the front row, but most of the crowd eventually gathered on the grass, luxuriating in the breeze. Dom Vino's guest spot ended Feki's set on a good note, distracting us momentarily from selfies and threatening rain clouds.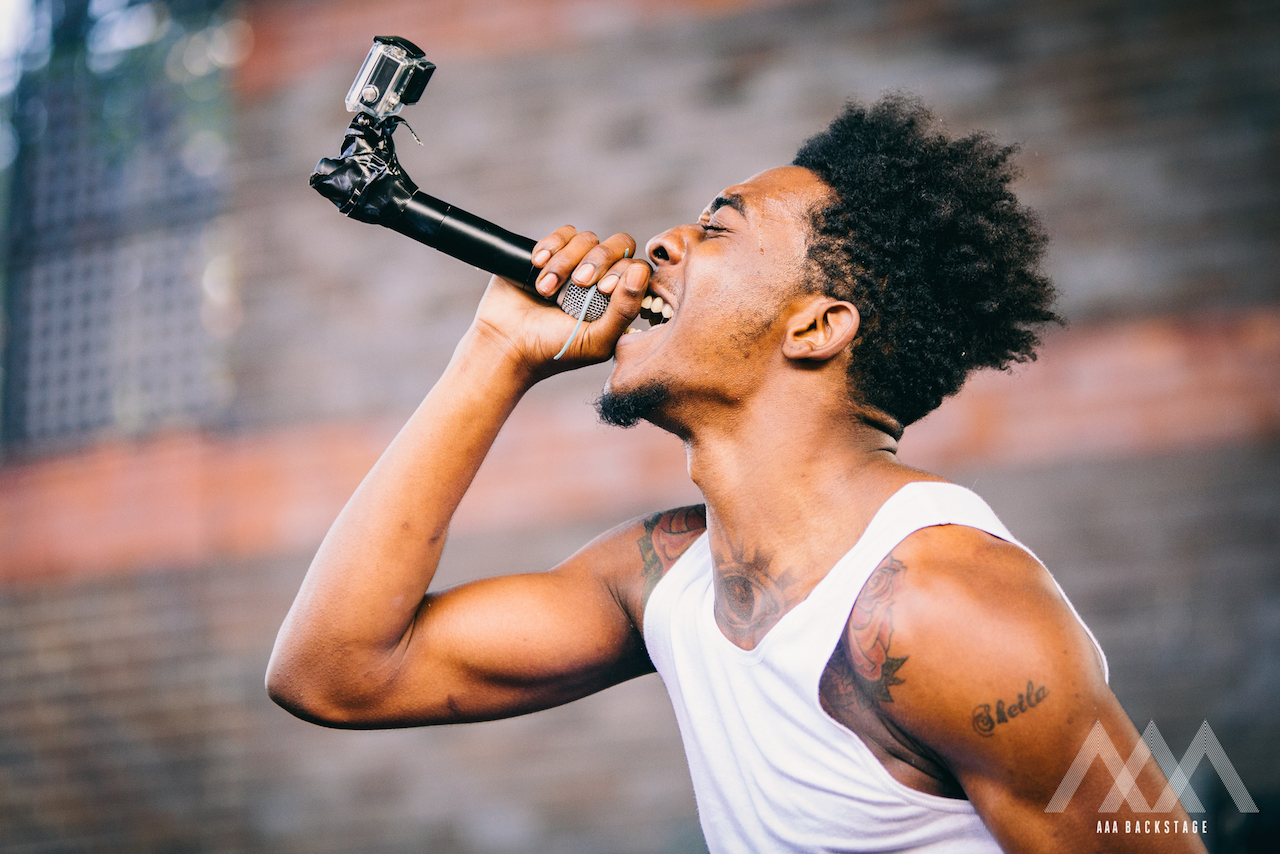 There wasn't long to wait before a deafening alarm introduced George Maple, dressed to perfection in a lacy bodysuit, knee high boots, and glasses so huge they reflected the whole crowd. Her fresh dance mix of Sticks and Horses, pitch-perfect falsetto, and confident moves captured our attention. Natural confidence and sex appeal shone through in Vacant Space and Gemini as she twirled around the stage, undeterred by rogue photographers and men loudly professing their love for her. Rounding off a seductive setlist with Dirty Talk, Kendrick Lamar's M.A.A.d. City, and closing number Talk Talk, George Maple turned a festival show into a fully fledged rave.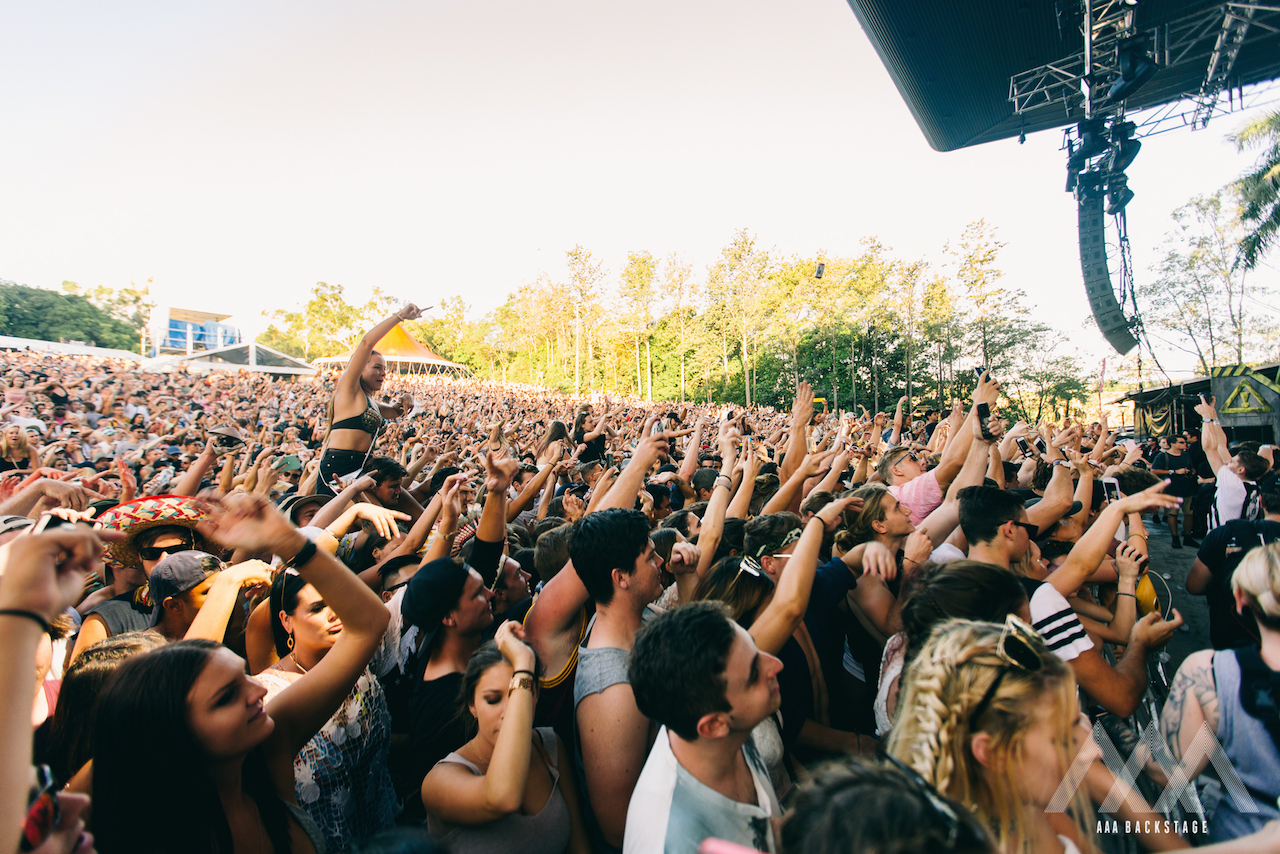 A short while later, as the smell of weed and Vodka Red Bulls intensified, Hannah Wants took the stage armed with an hypnotic repetitive mix. Complete with orange smoke bombs, it suddenly felt a lot like a Friday night at the club. We dashed to the front row to take cover from the sun while security turned their attention to handing out water, the crowd pushing towards the front barrier. It was clear that either leaving or returning to the front row would be a challenge, but food was a strong incentive.
Thankfully, we got back in time for Desiigner, realising immediately that this was the show to catch. Dancing like lunatics, jumping down into the photo pit, crowdsurfing – the trio's antics drove security crazy and made it almost impossible to focus on the music. After a performance full of crazy facial expressions, shirts off and pants falling down, go pro cameras falling out, and so much water that the stage had to be mopped, no one could have said they lacked enthusiasm.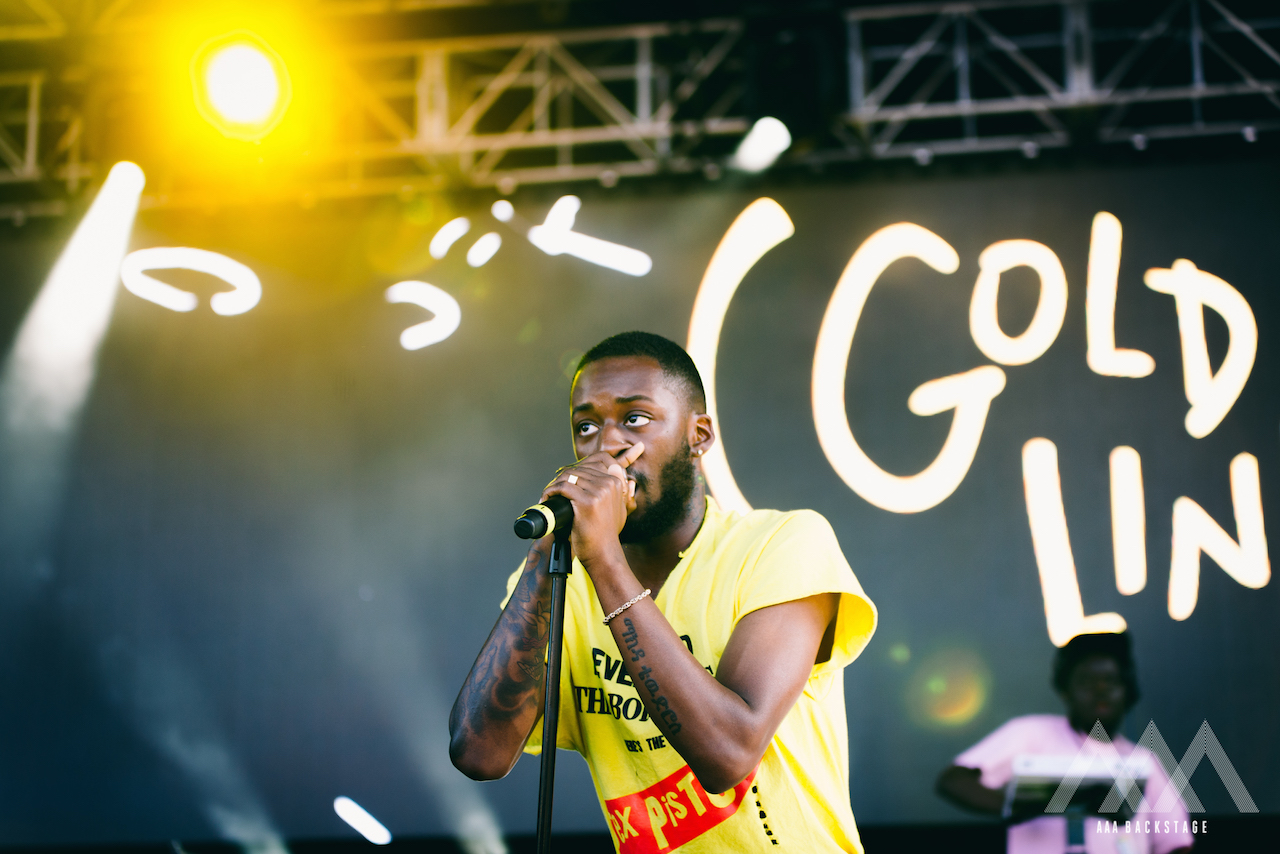 Between raves, Goldlink's subtle jazzy mix and slick rhymes made the perfect soundtrack for an afternoon chill as the breeze finally picked up. Their pointed rhymes might have been in sync, but they still didn't quite lift the crowd back to pre-1pm energy – at least not until DMX's Party Up (Up In Here) sounded off. Nirvana was the next piece of that puzzle, and as we all know, there are few things that can't be fixed by a session of communal Smells Like Teen Spirit karaoke. Apart from managing to throw his water bottle about as far as a water bottle has ever been thrown from the stage, the rapper satisfied our cravings for soul, passion, and Kendrick Lamar. The only thing he couldn't help us with was the urgent need for water in the heat.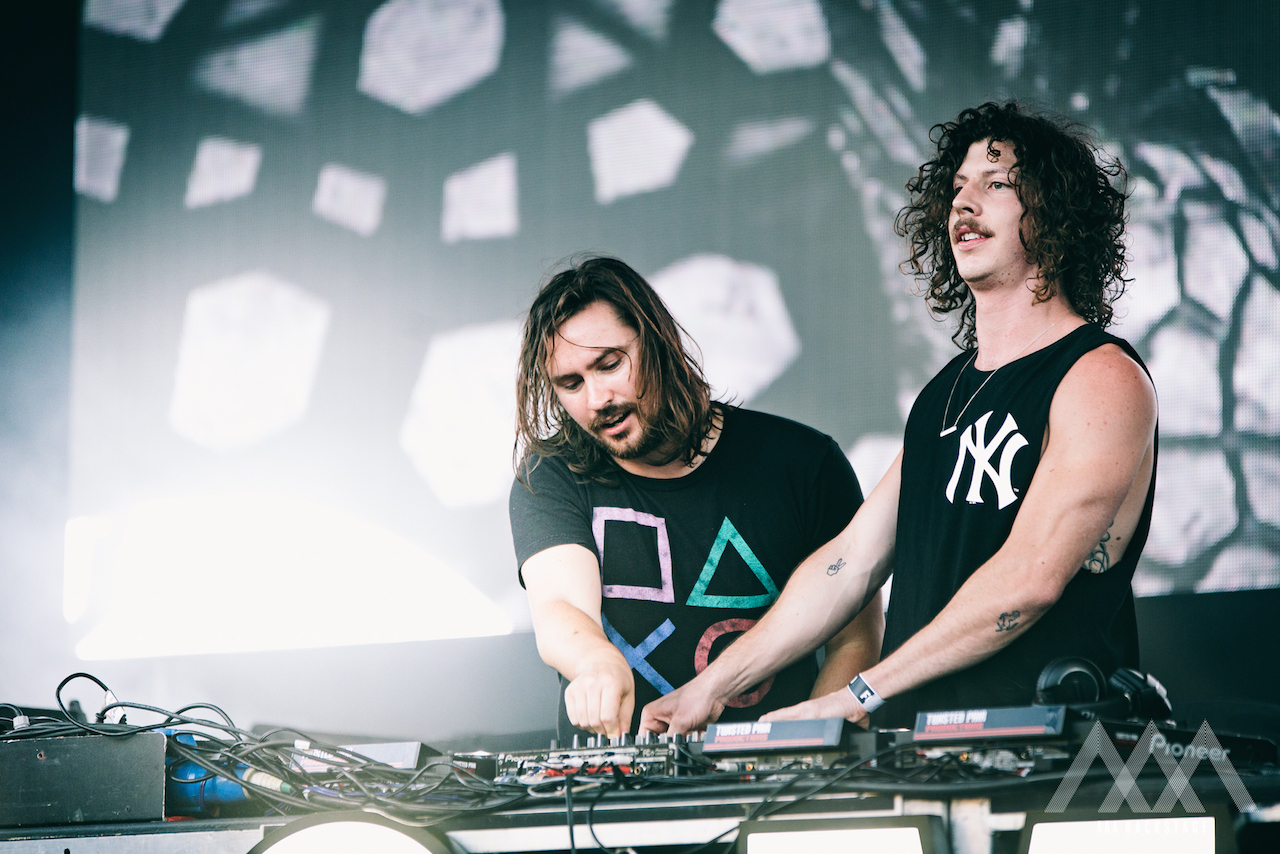 Peking Duk brought out the wild side in some of us, their hit Say My Name spurring on shoulder riding and gum-sharing antics. A short way into the set, Ivan Ooze made an appearance with a cigarette in hand and a whole lot of charisma. Peking Duk's latest single Stranger saw shirts come off and beers go down the hatch, but nothing quite compared to the strangeness of thousands of people crouching down in time to the tune of the song that started it all and inevitably injuring each other as we jumped to our feet. Keeping Take Me Over up their sleeves until the end left Peking Duk on a High as they rounded off an energetic set.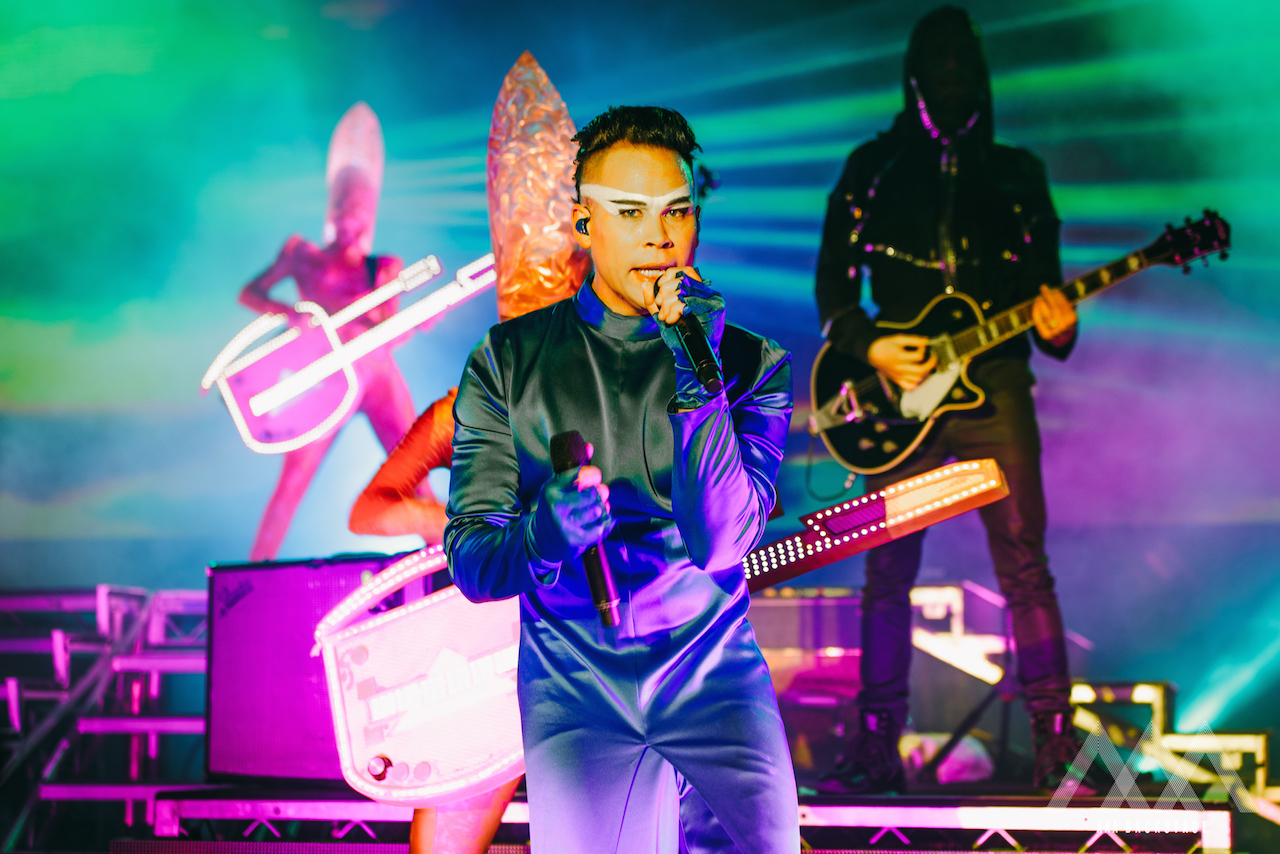 We were still buzzing with Peking Duk's energy when Empire of the Sun took to the stage with a fluorescent blue light show. After a dreamy opening, confident stances, and impressive headwear, they looked set to deliver a memorable performance. Pink flashing lights and the dance beats of High and Low created the ultimate club feel, complete with choreographed dance routines.
Although some of the crowd took refuge under the shade, crowd favourite Walking On A Dream turned into an instant singalong, taking on an almost cult-like feeling through the transition into Alive as the dancers exaggerated their menacing stances. In a thrilling conclusion, a police chase through the grass ended in handcuffs and jeering as white confetti spewed onto the stage.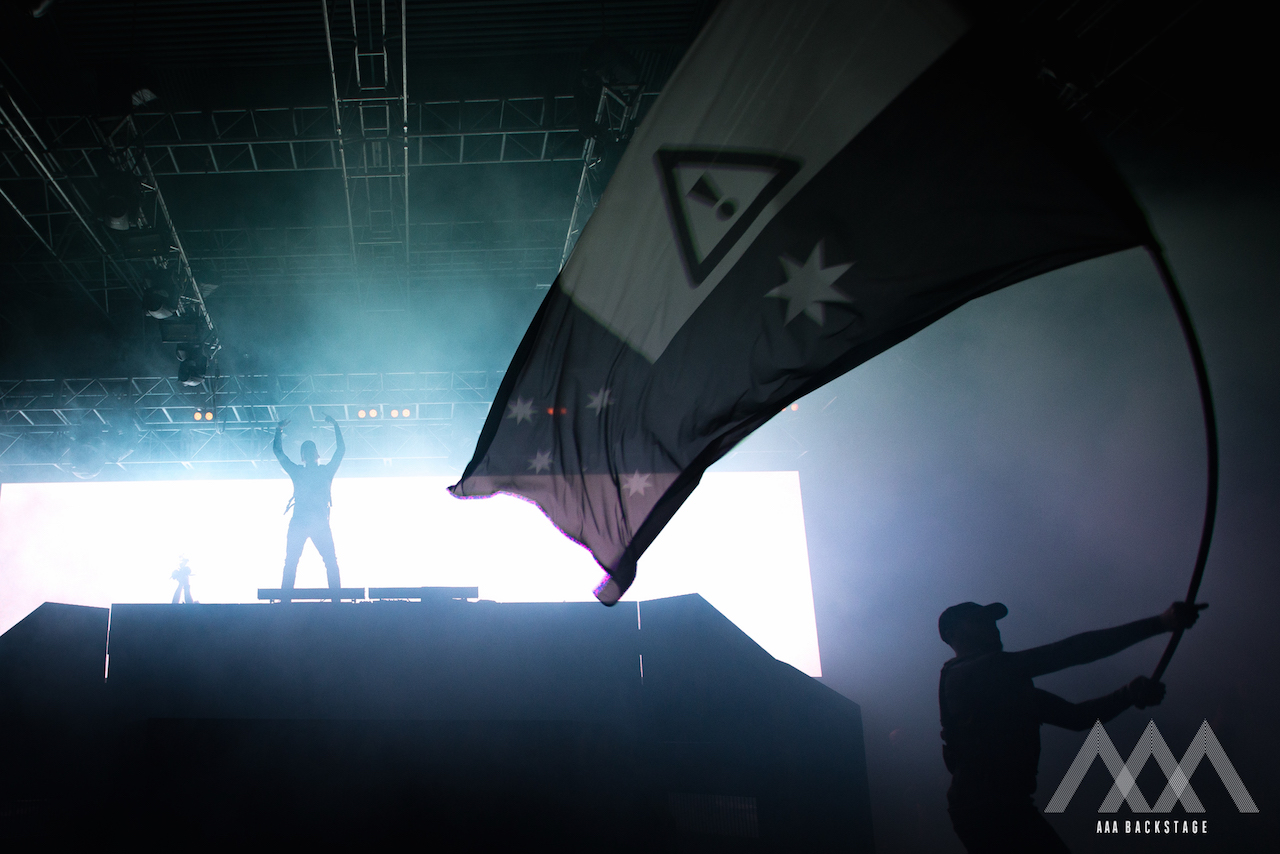 The finale set from Flosstradamus comprised of red flames, bright lights, and a stage filled with a dramatic arrangement of warning signs. The mosh got heated to the mix as girls clambered back onto shoulders. A non-stop rave filled with everything from Queen to LMFAO and moshing to the extreme, it was the perfect set to finish the night.
Check out our Photo Gallery from Brisbane's FOMO Festival HERE