PREMIERE: The Tambourine Girls Chat To Spookyland & New Lyric Video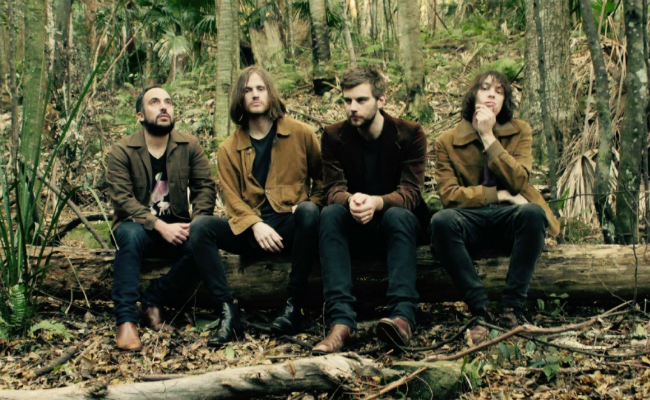 All the way from the isolated Southern Highlands of New South Wales, The Tambourine Girls are about to unleash their self-titled debut album upon the world. Fronted by Simon Relf, the quartet delivers an eclectic mix of folk, psych rock, Brit-pop, and shoegaze.
The upcoming album's lead singles Police, Cupo, and The Tambourine Girl have already won over plenty across our sunbaked nation, and of course are on high rotation in our office! Their new track Southern Change features the flowing psych rock guitars, chunky fuzzy lead breaks, and echoey vocals we've come to love from the 4-piece. After hearing the four tracks so far lifted from 'The Tambourine Girls' we honestly can't wait for the album to drop next week!
The variety of sounds and tones on their debut album can be attributed to the fact most of the album was recorded live.
"The Tambourine Girls [album] wasn't very rehearsed at all because I wanted to catch the feeling of the band discovering the music. There's one track on the album which was done in only one take, and it was actually the first time we'd ever played it as a band…it's exciting to be able to do that, and it's great that we have an unwritten understanding as a band to deliver under that kind of self-imposed creative pressure," says Relf.
The Tambourine Girls began as Relf's solo project, and their debut EP 'The End Of Time' in 2014 immediately found praise worldwide and ultimately resulted in a run of tours supporting The Preatures, Dustin Tebbutt, Holy Holy, and Megan Washington.
The Tambourine Girls' self-titled debut album is set for release on Friday the 4th of November, and a national tour will be announced shortly after.
Check out Simon Relf chatting with Marcus from Sydney band Spookyland about some of the tracks on 'The Tambourine Girls' along with the lyric video for Southern Change below!