AAA's Spiciest 100 & 2016 Recap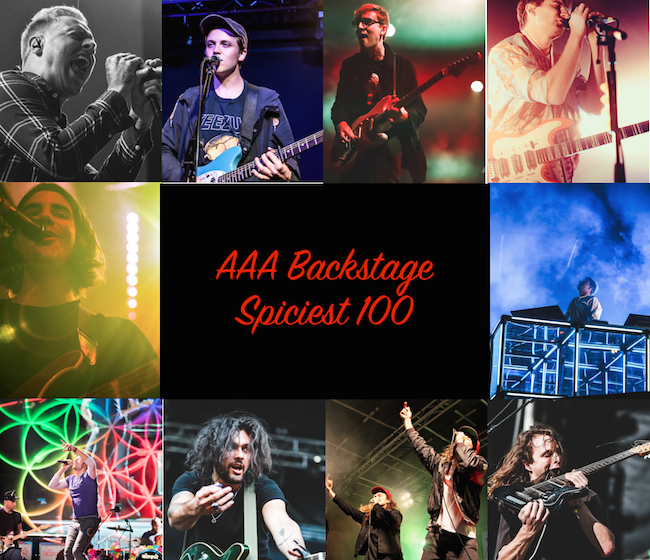 Hey everyone! Let's have a chat about 2016. What was up with that sh*t? Did we collectively phone it in for a year and just let the infinite chaos of the universe take over?
Putting international politics and war and all that too-real sh*t aside, even the music world had a rough one this year. We lost HUGE icons like David Bowie and Prince, Australian music festivals keep dropping like flies, lockouts are now a thing for way too many Aussie punters,and we've had very intense, divisive debates about things like the role of women in the industry and how we respect indigenous Australians. Possibly worst of all, Lewi McKirdy is no longer on the radio #SpewinMcKirdy.
With all the 2k16 craziness in mind, we've come together with our list of the year's best and favourite tracks. If you didn't catch our similar list last week for the biggest and best heavy and metal tracks, you can check it out HERE, but this list will follow a similar style. In short, there isn't too much structure, just groupings of tracks that we felt were on the same level, or that received the same number of votes in our internal poll.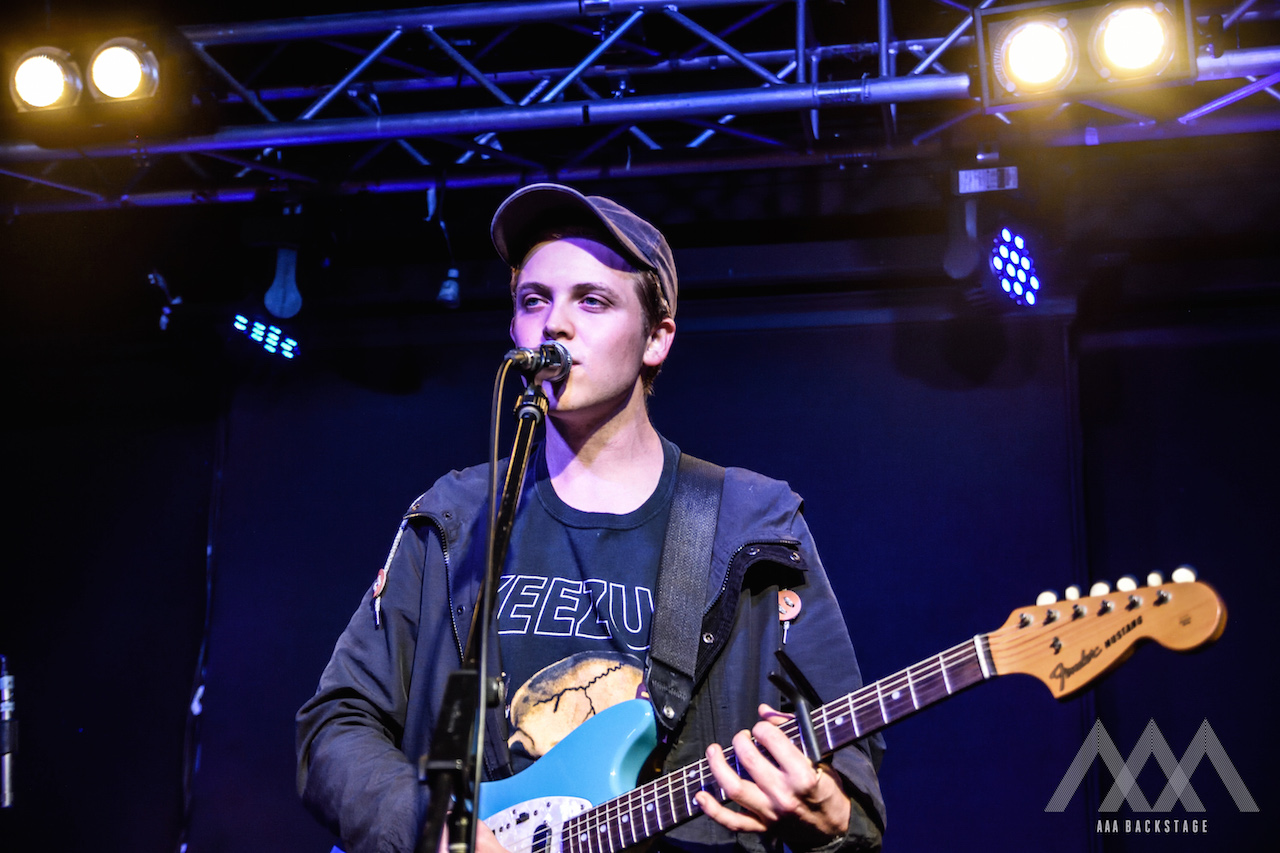 Topping our list is none other than Brisbane's very own (we definitely had to go local) Cub Sport, with their conquering track Come On Mess Me Up. The delicate pop outfit has shot up the charts this year with the slow jam that makes you feel so many feels. After dropping some of the year's best material, Cub Sport were handpicked by The 1975's Mat Healy to be the support slot for their Splendour In The Grass sideshows, and then the Brisbane quartet headed back out on the road for their own tour just to cement their status as Aussie alt-pop royalty of 2016.
AAA photographer Tom Sue Yek summed up Come On Mess Me Up best when he said "It's just so beautiful and hits really close to home. I love to whack it on when I'm walking home in the early hours of the morning from the valley… it goes perfectly with watching the drunks".
The track's music video is as emotional and raw as the song itself, and if you haven't caught it yet you're doing yourself a disservice. We got the opportunity to sit down for a chat with Cub Sport at Foundry Records earlier this year, and catch Come On Mess Me Up stripped back (even further).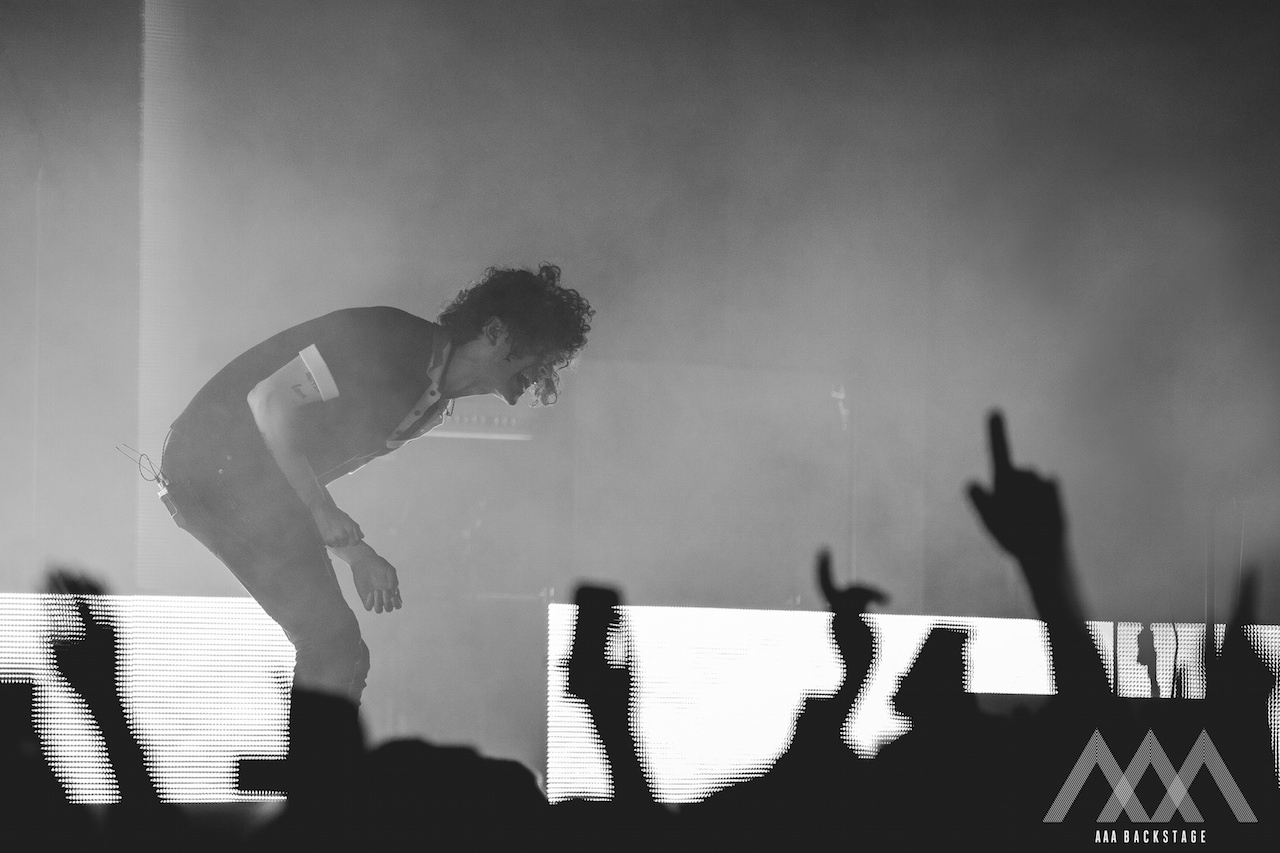 In second place is The 1975's The Sound. When the British band's sophomore album, 'I Like It When You Sleep, For You Are So Beautiful Yet So Unaware Of It' dropped at the start of the year, listeners could hear a huge change between this material and their debut album. That didn't stop the enjoyment however, and with the new sound came a new aesthetic, less of a rock 'n roll-ing indie band, and closer to an electronic-80's driven sound.
The Sound has hit some good chords, and when our internal polling started it shot straight towards the top! Think INXS mixed with some modern electronica served on a plate of funk-pop, and you're in the ball park for this track.
Filling out our top three is another Australian act, one who came in high in our heavy list, Trophy Eyes. Their album 'Chemical Miracle' has been killing it, and its single Chlorine is everything that you can possibly want from the punk outfit. The band will be hitting up UNIFY gathering early next year, as well as headlining a tour to bring the party your way in February.
From #4 through to #9 there are a number of very honourable mentions, all of whom only just missed out on a spot at the top. Aussie stoner punks Dune Rats have had a huge year, playing just about every festival in the world, and it's because of their track Bullshit that you can see why. Oh and also because of this disasterpiece…
Kanye West is back out of hospital, and we wish him the very best with his health issues, but earlier this year he was at his peak dropping 'The Life of Pablo', and it was the track Ultralight Beam that was the peak of that peak.
Our Melbourne writer Vincent Dwyer put the track at the top of his picks, saying "not many songs are so beautiful they make you feel a myriad of emotions all at once, but Kanye hits the nail perfectly on the head and makes it supernaturally catchy". Can't forget the link between Kanye and our #1, either.
Blink-182's comeback was in jeopardy before it even happened when it emerged that guitarist Tom Delonge wouldn't be returning to the band, but when Matt Skiba was brought in to replace him the band's first album since 2011 was back on track. The result was prime pop-punk, with songs like She's Out of Her Mind showing it was still fun, stupid and poingnant, and showed Blink can still hold their own.
Montaigne is just starting to get the recognition she deserves, and if her acceptance speech for her Best Breakthrough Artist ARIA win  is anything to go by we might find out more than we want to about Montaigne. But either way, her music is next level, and Because I Love You has been hitting high rotation around our offices as well as yours.
"The song has so much energy it could get you through the week with one listen" – That's how AAA photographer Nathan Barwick described PUP's DVP. Over the sound of thrashing and crashing drums, you can feel the punch that packed by the non-stop guitar and vocal assault.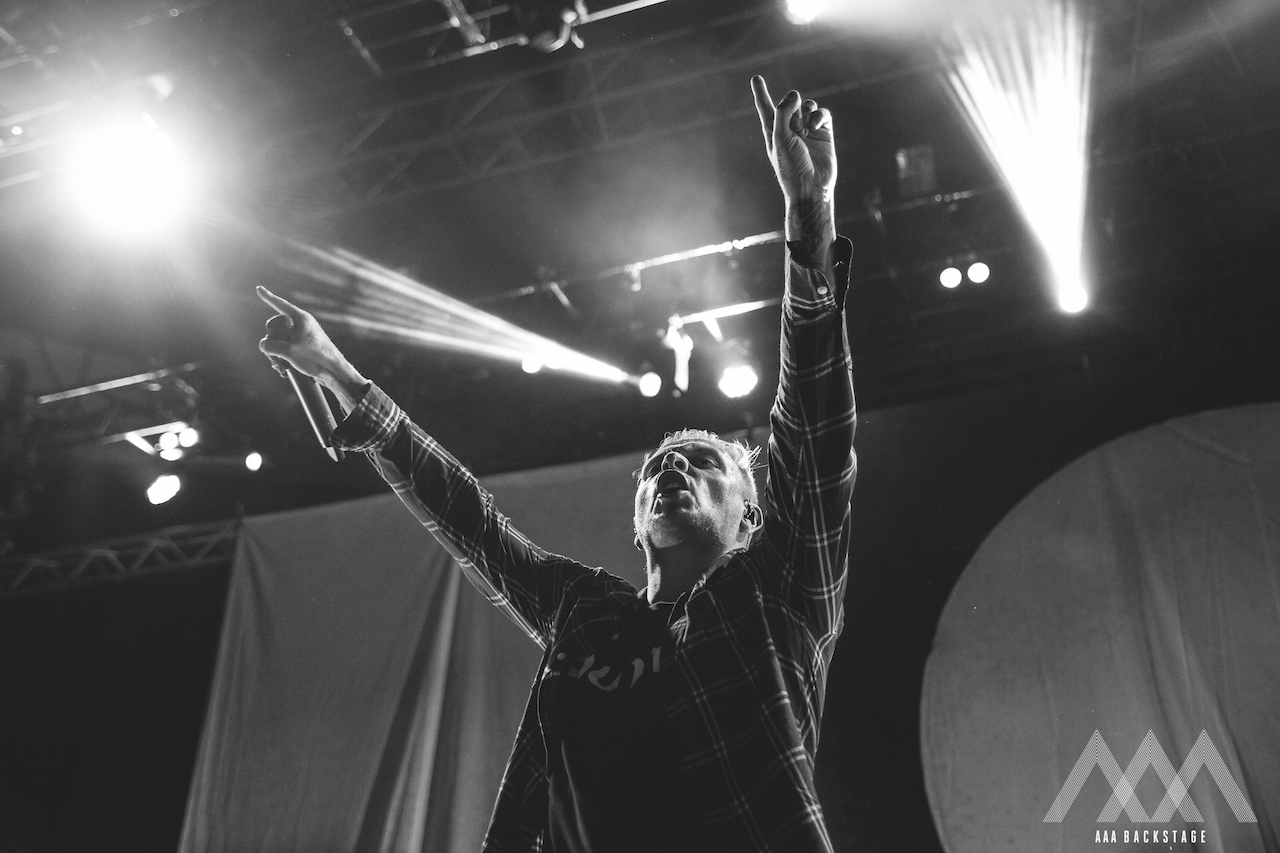 Architects, like so many, had a tragic 2016 with the loss of their lead guitarist Tom Searle in August to cancer. But that didn't stop the band from dropping an insane album, and with tracks like Gone With The Wind, there was no way that it wasn't heading straight up!
Highlights of the rest of the list include a number of tracks from Childish Gambino's fresh album. Camp Cope's breakthrough self-titled album also features, which our writer Elly Pugh summed up the experience of listening to Jet Fuel Can't Melt Steel Beams as "it is my sincere wish to burn the patriarchy and live in a genderless utopia and that song really encapsulates those feelings for me. Plus it's a really good song to yell along to in your car after a long day of suffering under crippling gender norms. I recommend it".
Our Chief Editor Jack Doonar found himself getting a little smooth with Blood Orange (#73) this year.
"Best to You by Blood Orange is my favourite song of 2016 because… well I don't know! The first time I heard this song I got shivers down my spine while my body involuntarily started dancing, and 250 plays later I still get the same reaction. It's hard to challenge that kind of science when deciding on your favourite song of 2016. Who needs logic when you start busting out your best white boi d-floors moves every time!"
How do you think we went at representing the best music of a bad year? Did we get it right? Did we get it horribly wrong? Either way, from everyone here at AAA Backstage we wish you a relaxing holiday, a painless New Year's Day hangover, and all the best for 2017. Check out our full list and jam along with our Spotify Playlist below!
| | |
| --- | --- |
| Cub Sport | Come On Mess Me Up |
| The 1975 | The Sound |
| Trophy Eyes | Chlorine |
| Dune Rats | Bullshit |
| Kanye West | Ultralight Beam |
| Blink 182 | She's Out Of Her Mind |
| Montaigne | Because I Love You |
| PUP | DVP |
| Architects | Gone with the Wind |
| Childish Gambino | Redbone |
| Angel Olsen | Shut Up Kiss Me |
| Ambleside | Wash Away |
| Chance The Rapper feat. Lil' Wayne | No Problem |
| Kanye West | Father Stretch My Hands |
| Dave & AJ Tracey | Thiago Silva |
| Chance The Rapper feat. Lil' Wayne | No Problem |
| Dave & AJ Tracey | Thiago Silva |
| Blink 182 | Bored To Death |
| Honne & Izzy Bizu | Someone That Loves You |
| Alex Lahey | You Don't Think You Like People Like Me |
| Julia Jacklin | Pool Party |
| Radiohead | True Love Waits |
| Flume | Never Be Like You |
| Dope Lemon | Uptown Folks |
| Catfish & The Bottlemen | Seven |
| Gang of Youths | Still Unbeaten Life |
| Justice For The Damned | Please Don't Leave Me |
| Anderson Paak | Come Down |
| Bon Iver | 33 "God" |
| Flume | Smoke & Retribution |
| Skepta | Man |
| Kaytranada | Glowed Up |
| Frank Ocean | Nights |
| King Gizzard & The Lizard Wizard | Robot Stop |
| Gang of Youths | The Good Fight |
| Frank Ocean | Ivy |
| The Weeknd ft. Daft Punk | I Feel It Coming |
| Gordi | Wanting |
| The Avalanches | Frankie Sinatra |
| Gang of Youths | Native Tongue |
| Northeast Party House | For You |
| Kaytranada | Lite Spots |
| Tash Sultana | Jungle |
| Sticky Fingers | Sad Songs |
| Moose Blood | Sway |
| Luca Brasi | Anything Near Conviction |
| Remi | Substance Therapy |
| Grouplove | Welcome To Your Life |
| Empire of the Sun | Two Vines |
| RÜFÜS | Innerbloom |
| D.D Dumbo | Brother |
| Hockey Dad | So Tired |
| Good Boy | Poverty Line |
| The Lulu Raes | Never Leave |
| DZ Deathrays | Blood On My Leather |
| Camp Cope | Jet Fuel Can't Melt Steel Beams |
| Gang of Youths | Strange Diseases |
| Violent Soho | So Sentimental |
| Childish Gambino | Me And Your Mama |
| Hellions | Quality Of Life |
| The Creases | Impact |
| Metallica | ManUNkind |
| Mac Miler ft. Anderson .Paak | Dang! |
| Glass Animals | Youth |
| Clea | Dire Consequences |
| Twenty One Pilots | Stressed Out |
| Bad//Dreems | Mob Rule |
| Violent Soho | Viceroy |
| Columbus | Replace Me |
| Letlive. | Copper Coloured Quiet |
| Ball Park Music | Nihilist Party Anthem |
| Client Liaison | Off White Limousine |
| Blood Orange | Best To You |
| Big Scary | Organism |
| Trophy Eyes | Breathe You In |
| Catfish & The Bottlemen | Twice |
| Mura Masa Ft. A$AP Rocky | Love$ick |
| Kiiara | Gold |
| Skegss | My Face |
| Flume | Free |
| King Gizzard & The Lizard Wizard | Gamma Knife |
| Violent Soho | Blanket |
| Neighbourhood Youth | Atlantic |
| The Avalanches | If I Was A Folkstar |
| Blink 182 | Rabbit Hole |
| Future Haunts | Devon Loch |
| Nick Murphy | Stop Me – Stop You |
| Polaris | Regress |
| Chainsmokers | Closer |
| Red Hot Chili Peppers | The Getaway |
| Danny Brown | When It Rain |
| Ball Park Music | Pariah |
| Lisa Mitchell | The Boys |
| M83 | Walkaway Blues |
| Billy Davis | No Longer Lovers |
| The Smith Street Band | Death To The Lads |
| A Tribe Called Quest | The Space Program |
| Aluna George | Wanderlust |
| AURORA | Conquerer |
| Empire of the Sun | High And Low |
| Good Boy | Ya Mum's Ya Dad |