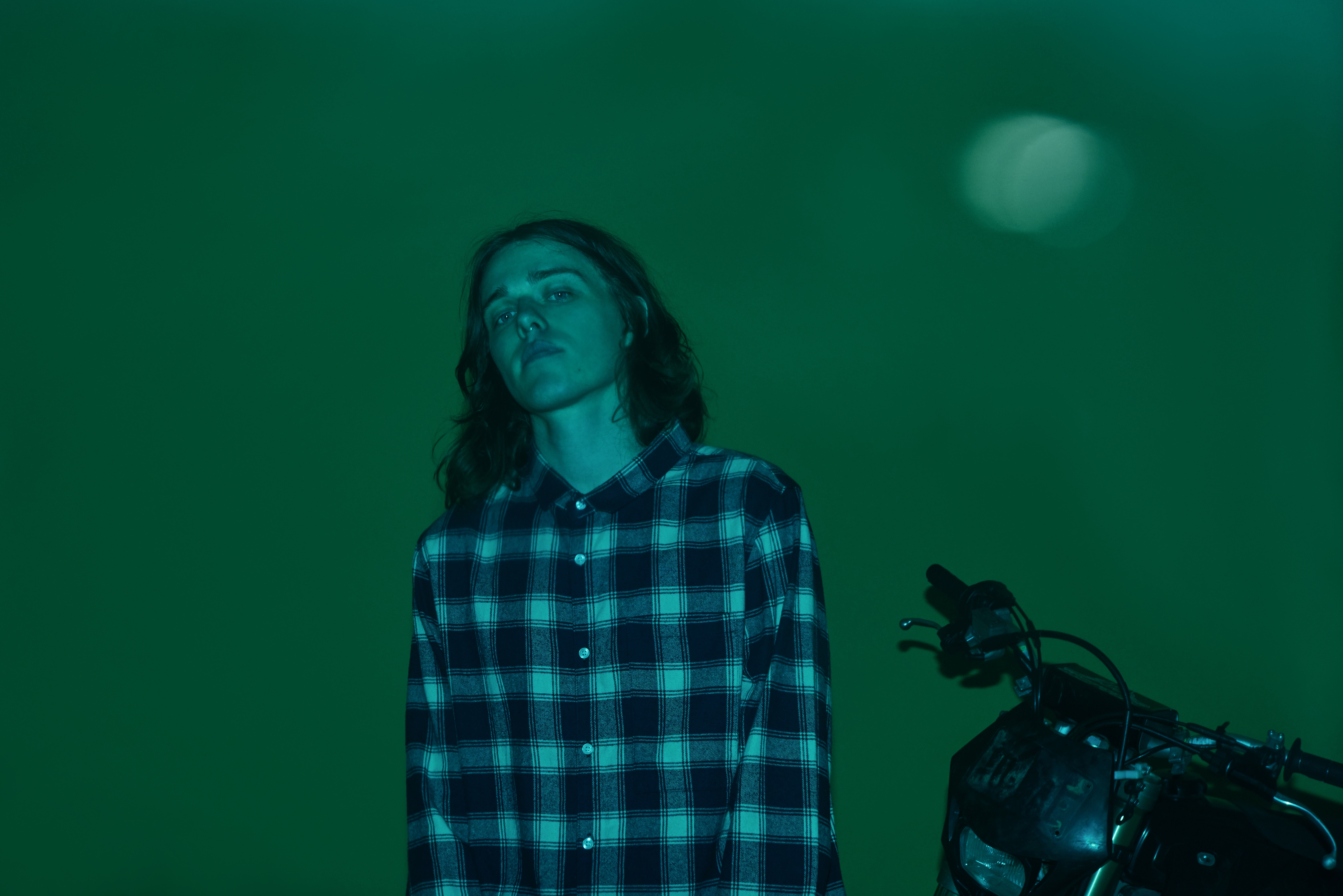 After a three year gap since the release of his last album back in 2014, Allday (Tom Gaynor) is finally back with 'Speeding', an album that sees the Adelaide born rapper take a bit of a new direction and team up with a bunch of killer artists. We had a chat with Tom about what goes into making an album, his progression into singing and making the big move to LA.
Congratulations on the new album, how does it feel finally being able to release it?
It's weird, it's kind of like that feeling when you haven't been to the gym for ages, but then when you finally go, you don't feel happy, you just feel like it's something you should have been doing all along. But it's good to finally get it out there.
Have you had much feedback from it?
I mean there's always going to be people who aren't into what you do, and with music evolving all the time not everyone is going to like your work, you can't please everyone. But there's always going to be some things about your music that resonate with people, so there is always going to be people who relate to you, and so far there has been a lot of good feedback.
How long had you been working on the album for?
Well I put my last album out in 2014, and I did a small mixtape after that, so I didn't really work on it for a specific time period, I was just writing stuff for a while during this period. During that time too I toured a lot, I moved houses a few times and just had a lot of stuff going on, so it wasn't just a matter of writing twelve songs over the few years. Some of them were actually written really quickly, and a lot of the songs I had written I scrapped along the way too.
Was the three year break between albums something you had planned?
I used to make music so quickly, then it came to a point where I really wanted to perfect the music that I was putting out, and I didn't really have the machines behind me to make that happen. I did have people helping me along the way, but I'm there at every step, I do all the mixing and I like to oversee everything that happens, so it was just a really time consuming process. But after that I feel like I got a really good grasp and understanding of it all, so I think I would be able to release an album in a year now.
There's a few collaborations on the album too, how did they come about?
Most of them are just people that I know and that I'm friends with, there's so many people that I'd still love to collab with, but these were the people I just naturally ended up in the studio with and felt comfortable working with. Gracelands is someone I've known for a while, she's from Byron and we have lots of mutual friends because I used to live with a bunch of guys from Byron, so that's how we became friends. Mallrat is one of my best friends too and she's someone that I've worked with before too.
So you're in the middle of the Groovin The Moo tour at the moment, how has it been so far?
It's been really good, Groovin is such a fun festival because it's mostly in places where a lot of festivals don't go to, including my hometown Adelaide, so people always go completely nuts and the sets are always so much fun.
Have you been playing much new music?
I've been playing a few of them, but I've mostly been playing the ones that everyone likes, like In Motion and Raceway, but the other ones I haven't got around to playing live yet. I will probably play them on my own headline tour I suppose.
I was going to ask about the tour, it kicks off in July doesn't it?
Yeah it starts in July, so hopefully by then I will know what new songs are more popular so I'll be able to play those ones.
Do you have any favourites from the album?
I think that almost all of them have been my favourite at some point, except maybe Ultramarine, that was so annoying to make. Actually there was a couple that were really annoying that I never really liked, I used to like it but now after I've listened to it so much I find it kind of boring. I don't know, I go through a lot of phases with the songs.
What do you mean by annoying, were they harder to make or are they annoying for you to listen to?
They were just hard to make, like Ultramarine was super hard to make. I just couldn't seem to get the takes down because the verses are so long, and there were no drums, so when I was recoding there wasn't much of a beat to rap over, which I found kind of hard, but I mean it got there in the end, it just took a while.
That's really interesting, when you're not actually a musician you don't understand the full extent of what goes into making music, so it's cool to hear things like that.
Yeah definitely, it's a weird thing because I came from that situation as well. I played instruments when I was younger but I quit them and ended up becoming just a rapper going into it. So I learned all this stuff along the way, and I'm still picking things up as I go. I think that's why things sometimes take longer for me to do, because I'm still learning so many different things.
What did you actually start out playing when you were younger?
I started out playing piano, but one day when I was eight I just didn't want to do it anymore, so at a lesson I climbed up a tree and wouldn't come down. So that was my last piano lesson. I think when I climbed the tree and gave my mum the finger she realised I didn't like it.
I did actually notice on the new album you sing quite a bit on it, and there's not as much as rapping as I expected, was that something you went into the recording process wanting to do?
Well sometimes I just get bored of rapping, it's probably in a selfish way because I know a lot of my fans want to hear me rapping and obviously there are a lot better singers than me in the world, but for me rapping comes really easily, so it's kind of a personal experimentation pushing myself into singing more. But I think that happens a lot, rappers want to be able to sing and singers want to be able to rap, but I think it's good to always push yourself. Now I'm thinking for my next move I want to sing louder, because whenever I sing it's quite chilled, so that was kind of my own feedback for myself.
You moved over to LA earlier in the year, how is it over there?
Yeah I moved in February. I like it over here, it was weird at first with all the Hollywood kooks, it was really bizarre, but I'm used to it now and really like it.
Did you specifically move over there for music or did you just want a scene change?
I definitely wanted to get bigger in America, it's a good challenge. I figure that in Australia a lot of people have heard about "Allday" and have had the chance to decide if they like my music or not. So being able to give even more people the chance to hear my music over here is really cool. It's actually really fun to play to hardly any people, I feel it's a rare opportunity to be able to start fresh and that's what I've got over here. I've been able to do some small shows in LA and New York, but I'm still not very big over there yet.
Check out our review of Allday's album 'Speeding' HERE
Allday Speeding Tour Dates
FRI 7 JULY
Festival Hall, Melbourne (AA)
SAT 8 JULY
Luna Park, Sydney (AA 13+)
SAT 15 JULY
Astor Theatre, Perth (U18)
SAT 15 JULY
Astor Theatre, Perth (18+)
SAT 29 JULY
The Tivoli, Brisbane (U18)
SAT 29 JULY
The Tivoli, Brisbane (18+)