Live Review: British India @ Miami Shark Bar – 22.06.2018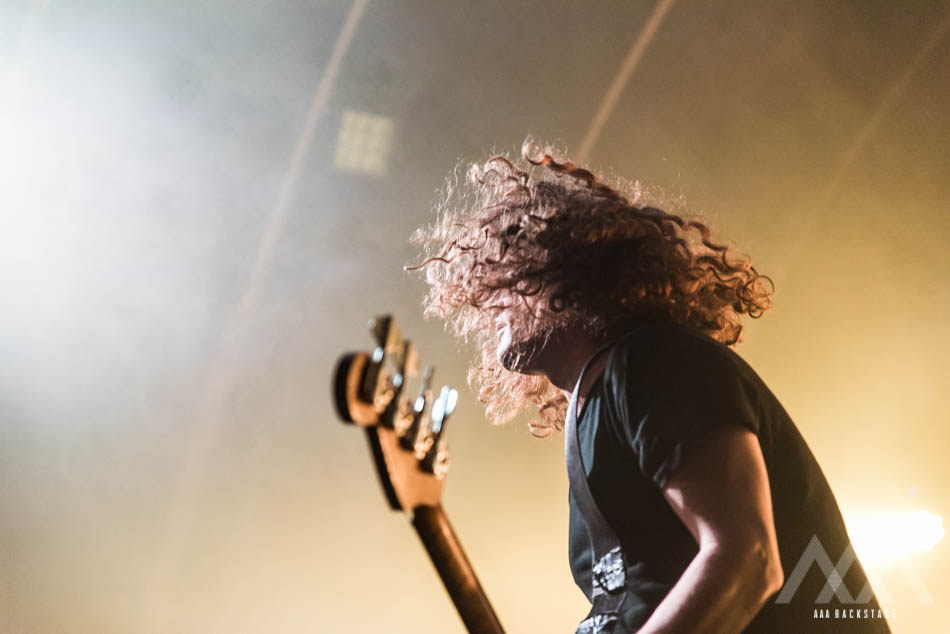 Melbourne born and raised, British India know how to pander to an Australian crowd. Tell them you've seen gigs at the venue, scream the suburb it's in, and most importantly, crack a beer open into the microphone. They've been touring for 12 years, which frankly seems insane, so they are certified experts. Straight out of the gates they busted out their most recent single, Precious, to the delight of anyone who was aching to test out just how sticky these floors are.
Fittingly, one of the key lyrics in the song beautifully sums up what their show was to me, "everything just stays the same, as it is right now." And that's not a bad thing. The band sports some new haircuts, some better than others, but still seem to me to look as young as they did when I first saw them live many years ago. Perhaps it's because the show is sold out and I'm about 5 meters from the stage in a tightly packed sardine tin that the Shark Bar rarely turns into. Or perhaps it's their powerful on-stage presence, their energy, which doesn't waver for a second, which makes me think these guys must still be in their 20's.
As this tour is a follow-on from the 'Forgetting the Future' album tour, I expected a few more tracks from this latest release. Other than Midnight Homie, the boys focused on the crowd favourites such as Plastic Souvenirs, I Can Make You Love Me, Safari and even delving as far back as I said I'm Sorry from the 2008 album 'Thieves'. They also included an interesting, but very short-lived, cover of The Impression I Get by The Mighty Mighty Bosstones. Remember them?
With British India, garage rock is never dead. I'm talking 2-minute long shredding sessions in the middle of any song that allowed it, thumping drums and the whine of a high-strung Fender. It's what the people want, and it's what they got. And it's quality every time. Every beat is on point, every note hit perfectly. It's almost album-recording precision, yet without losing the feeling of a live performance. Although, if I was a judge on a crappy television program, I'd say, "they played it safe."