Live Review: Crystal Castles @ The Tivoli – 30.05.2017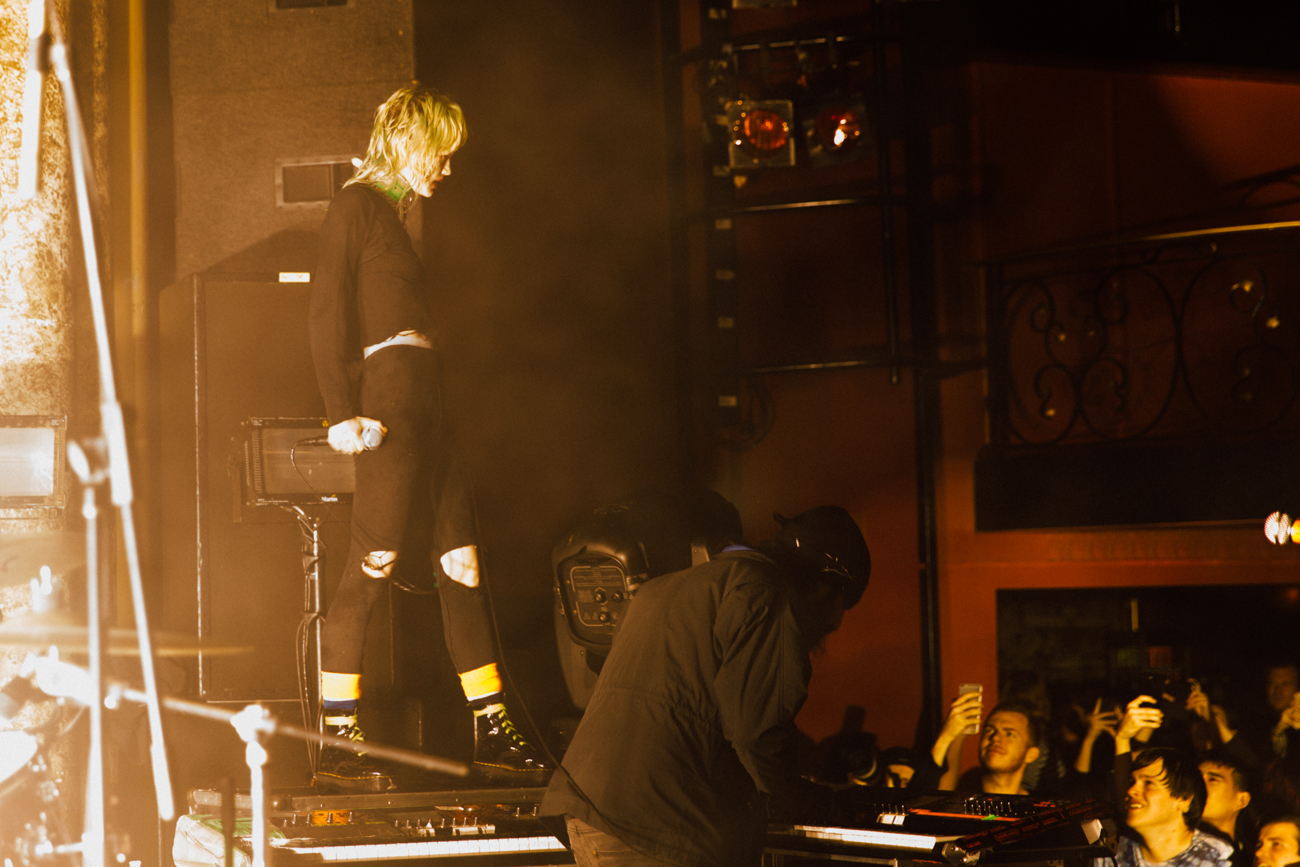 A brisk Tuesday night in Brisbane's heart: Fortitude Valley. Perhaps an imperfect night to host an international band and, as time would tell, The Tivoli was decisively quiet. Chatter around the venue swirled around how new singer, Edith Frances, would hold up to Alice Glass on Crystal Castles' first Australian return since her departure.
Scattered crowds and a few awkward hands in pockets ushered in support group, Crooked Colours. Having no prior knowledge of the three-piece, I was truly surprised how well they composed themselves to a dwindling crowd and holding national support duty for one of the finest electropunk outfits.
Filling the set, predominately, with moments from their upcoming, debut album, Crooked Colours shone as a homage to alt-j, Jagwar Ma and Friendly Fires. Indie dance, but with a cool, calculated approach to electronic music and vocals crisp enough to break ice. A very confident and successful support slot as I am very eagerly awaiting their new album to drop.
I was in awe–the crowd did not pick up and the Tivoli was half full. The top level barrier was closed off and the dancefloor, beside the few exciting punters on the barrier, was scattered and not concentrated. Crystal Castles hit the stage to pulsing, brain-melting strobes. To see the poor crowd, they could not have been pleased.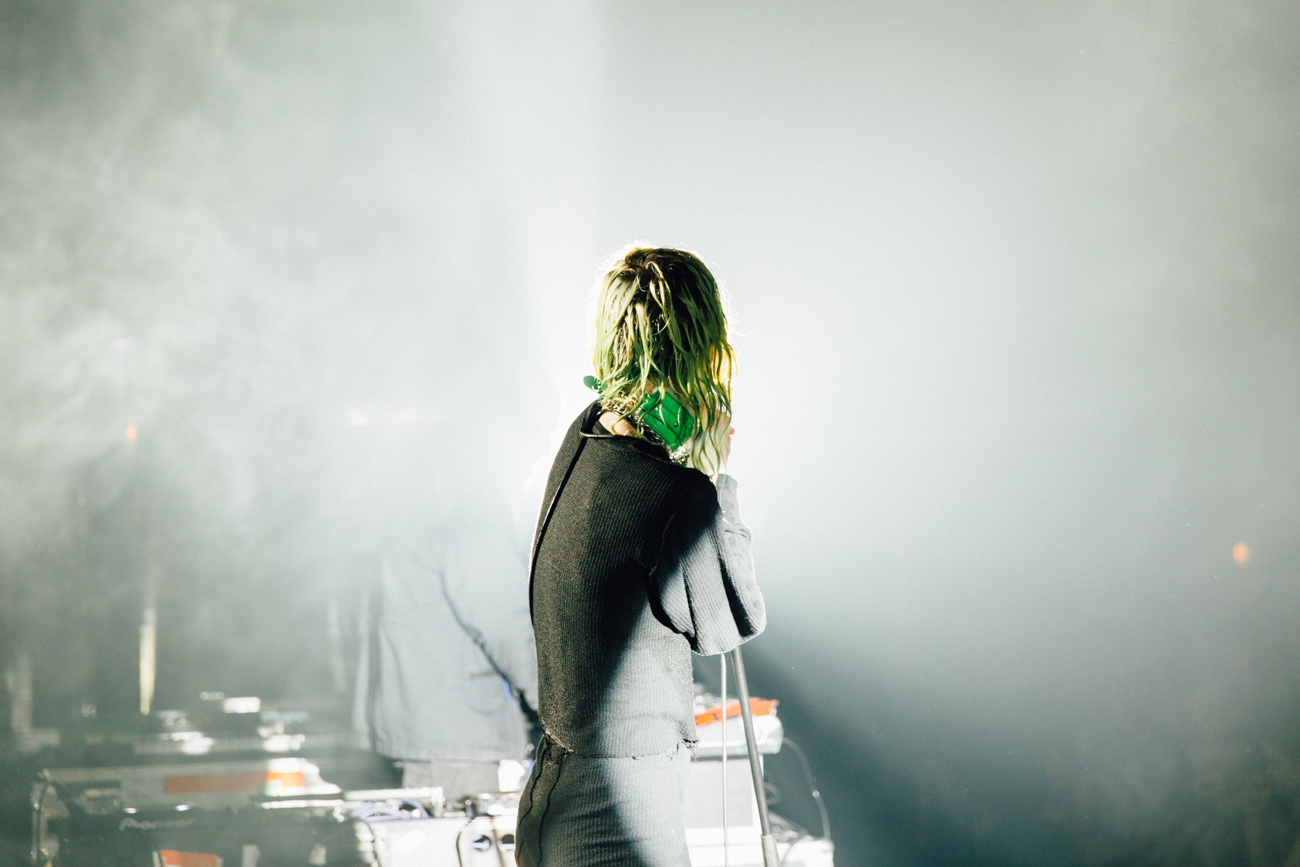 Instantly, my eyes were trying to soak in the intensity of what was before it. Antiquate and Intimate opened the set­–instant regret ran through my head when I thought, "I forgot my earplugs." It was an overstimulation of the senses and I was immediately reminded why Crystal Castles' 2013 Big Day Out set still holds up as one of my favourite live performances ever. There is nothing holding this band back as Frances launches into inaudible vocals, powered through what could be assumed as a flyscreen vocoder effect.
The addition of a live drummer, Christopher Chartrand, elevated every single track to its ultimate form. Particularly on Crimewave, from their debut album–an 8-bit haven that appears as one of their more tame moments. Live, however, it reverts into a rave-inspired haven that pulls no punches in its strength. Same can be said for 'II's Suffocation and Celestica–dreamy moments that, on record, showcase Glass' vocals purity. On the live stage, with Chartrand's drumming power, come as two of the biggest songs on the set.
Oddly enough, the best moments of their performance came when Frances let go of the microphone and allowed Kath to work his magic. It wasn't that Frances was distracting or cluttered the production, it's simply due to Kath's electronic mastery shines that much brighter and bigger with the lack of the dangerous and electric presence of Alice Glass.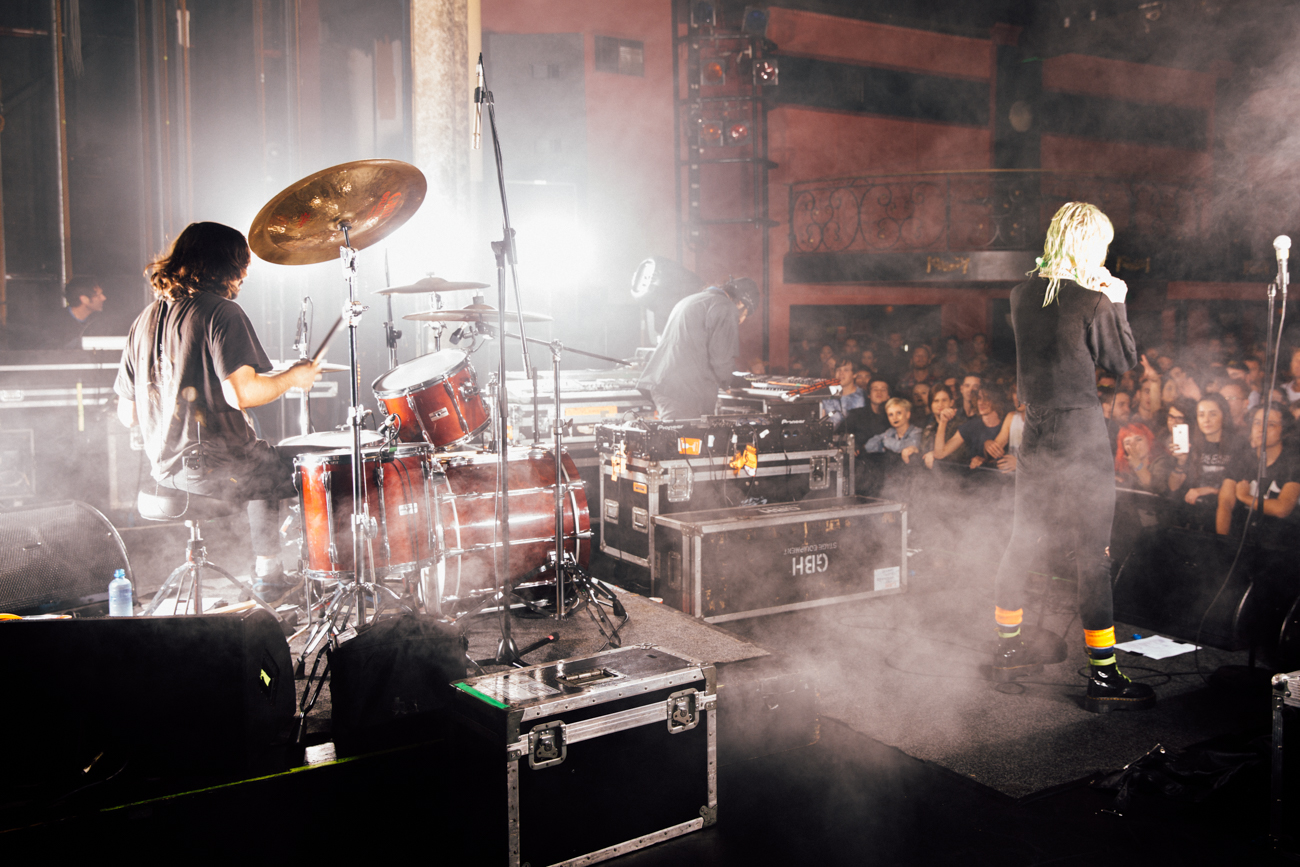 Edith Frances, shockingly, brings nothing new to Crystal Castles' live performance–much like their latest, Glass-less record, 'Amnesty'. Don't get me wrong, Frances is still a raucous ball of energy on stage, able to bounce uncontrollably and even reserve herself for the more sinister moments such as Teach Her How to Hunt and Char. However, there was no personality sinking into her performance. Frances appeared as an autonomous figure, programmed to emulate Glass' live persona.
For years, Alice Glass was the face of Crystal Castles. While Frances may be a disingenuous clone of Glass strung together by Kath to withhold the look and sanctity of the band, Crystal Castles' live shows don't seem to suffer.
The show was still a monumental achievement in aural and visual intensity. However, this isn't the incarnation of Crystal Castles that entirely serves that purpose.
See our full live gallery from the night HERE.