Live Review: Foo Fighters w/ Weezer & DZ Deathrays @ Suncorp Stadium – 25.01.2018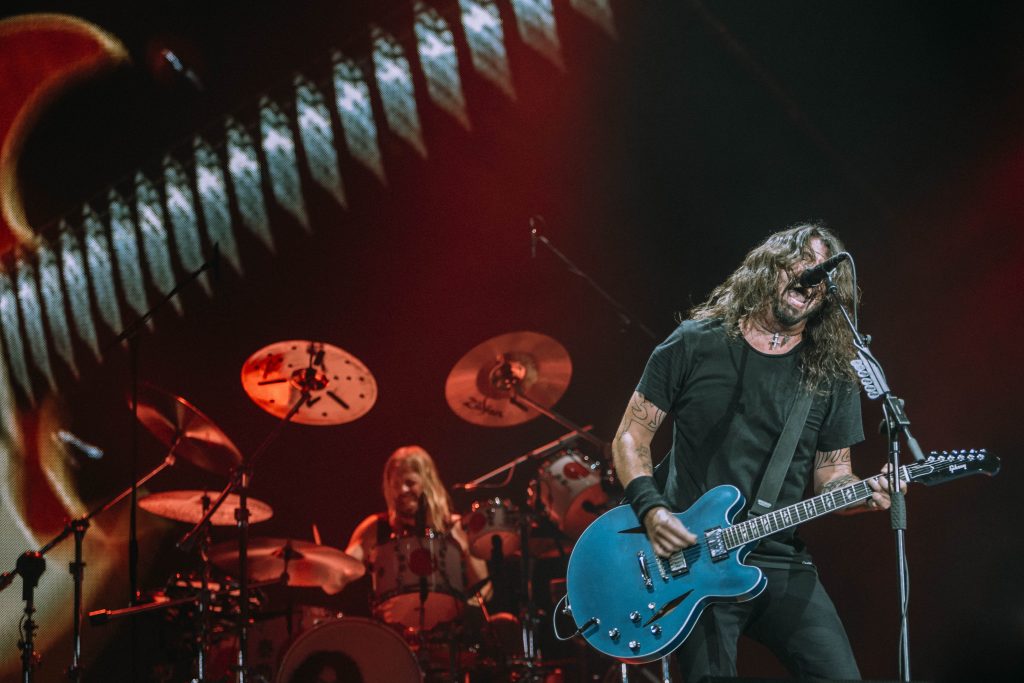 Going into this show I was confident I knew what I'd be in for. I'd been to a Foo Fighters show before when I was younger, so surely this wouldn't be any different right? Four hours of rock royalty later, and I was definitely wrong.
Despite fighting the ridiculous heat of the day and the urge to stay at the nearby pubs around the stadium, a number of supporters still packed in to the white-floored arena to catch a glimpse of the hometown heroes DZ Deathrays. Although the duo only had a twenty-minute slot on the bill, returning home after a string of New Years festivals around the country, it was clear these Brissy rockers knew how to kick things off with a bang. Playing a solid blend of their of their hits alongside material from their upcoming album 'Bloody Lovely', the show was most definitely underway.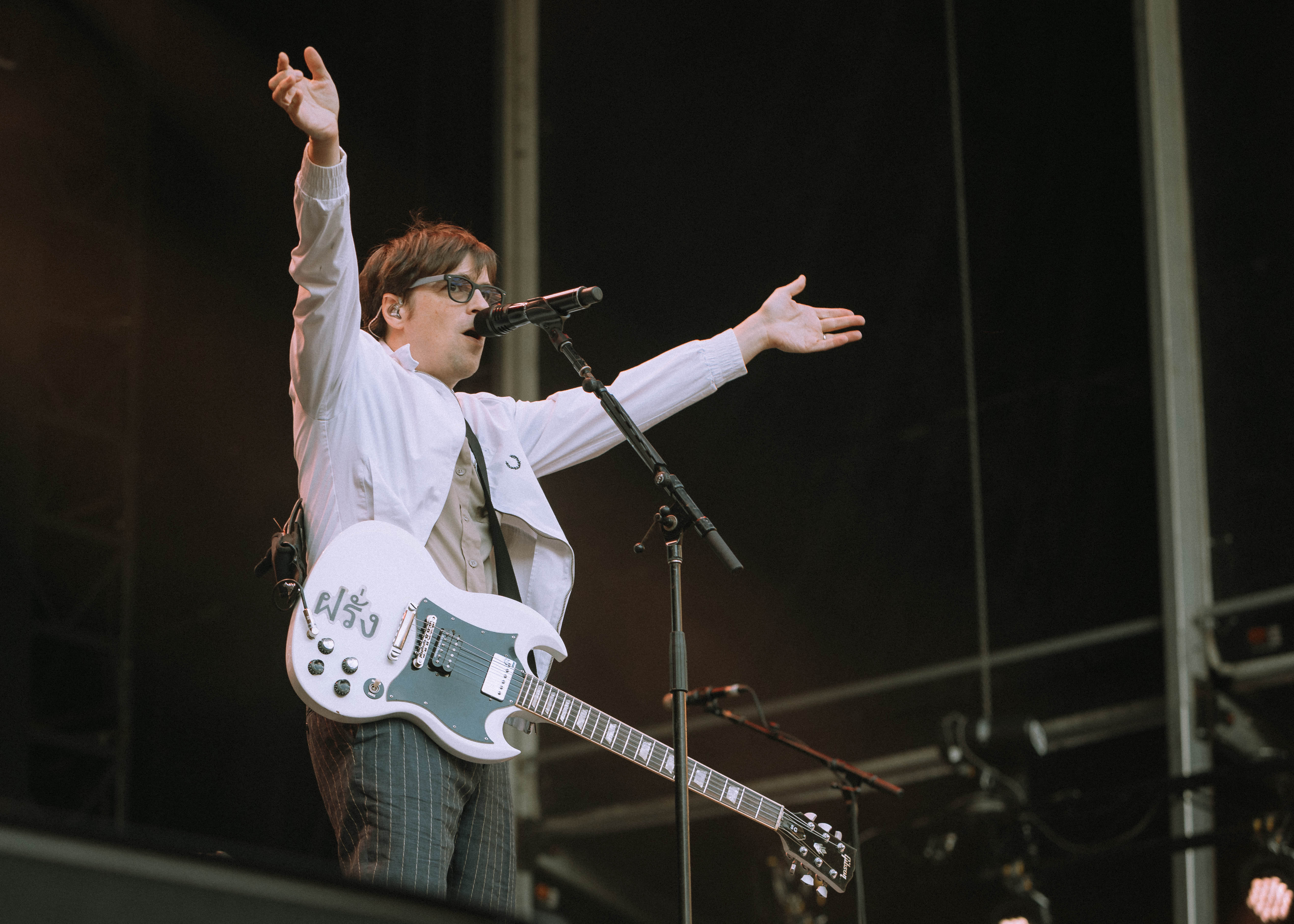 Crowds soon began to pack in as Weezer took to the stage, performing in Australia for the first time in five years. For many, an hour slot is worthy of a headline position, but these LA natives took that in their stride. As expected, a majority of their set was from their acclaimed debut album, with a few loosies from almost all their albums and a really great cover of The Pixies' 'Where Is My Mind' which split the set. With the setting sun marking the end of their set, closing on Say It Aint So and Island In The Sun definitely ended things on a high note.
While there were still a few seats free, by now the floor was packed to the rafters, and no matter where you were it was hard to catch a break from the night's blistering heat. Lights cut out, and before you could even process what you were about to witness, Dave Grohl emerges and sprints down the platform, violently strumming his bright blue guitar. The band follows behind, then cue twenty straight minutes of non-stop Foo Fighters, scratching off fan favourites All My Life, Learn To Fly and The Pretender in quick succession.
We were in for a long night, three hours of raw Foo to be exact, and while I, like many others, expected the show to drag on at times, ultimately the showmanship of Grohl and each band member kept the adrenaline on a high. The mega guitar and drum solos, a cliché but fitting rant about how "Rock and Roll ain't dead", mammoth endings to every song, along with the classic call and repeat games and patter with the crowd – sure, cheesy at times, but it definitely tied the show together.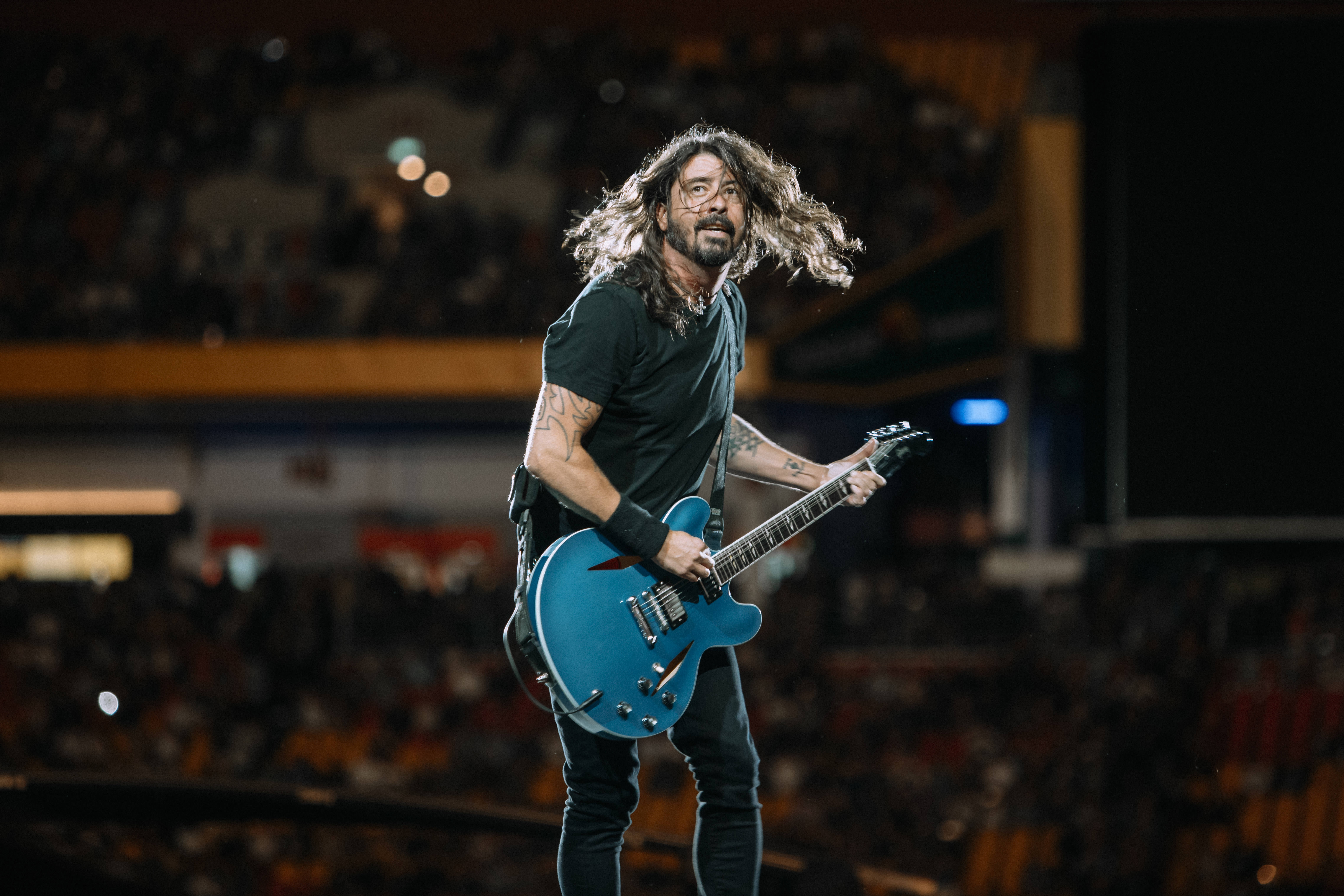 Fan favourites like My Hero and These Days were pumped out mid set, contrasted by the hit and miss tracks from 'Concrete and Gold', namely the psychedelic Dirty Water, which became more confusing than soothing. Band member breakdown had the fans back in full throttle singing along to covers of Another One Bites The Dust, Blitzkrieg Bop and Under Pressure (which also out of nowhere featured Wolfmother's Andrew Stockdale), before ending the main section on a high with a surprisingly great fan performance of Monkey Wrench, followed by Best Of You.
Some hilarious backstage footage split the silence before returning for some acoustic jams, Ballad of the Beaconsfield Miners, Blackbird (ironic that the last artist to play Suncorp was the man who wrote it), before leaving us all wishing we could do it all again with the closing Times Like These and Everlong.
While I didn't go into the show with the highest of standards, at the end of the day I couldn't have asked for a better show. The energy that each member brought, and performance of every song was sublime—let's just say you can never go to too many Foo Fighters shows.