Live Review: Kurt Vile @ QPAC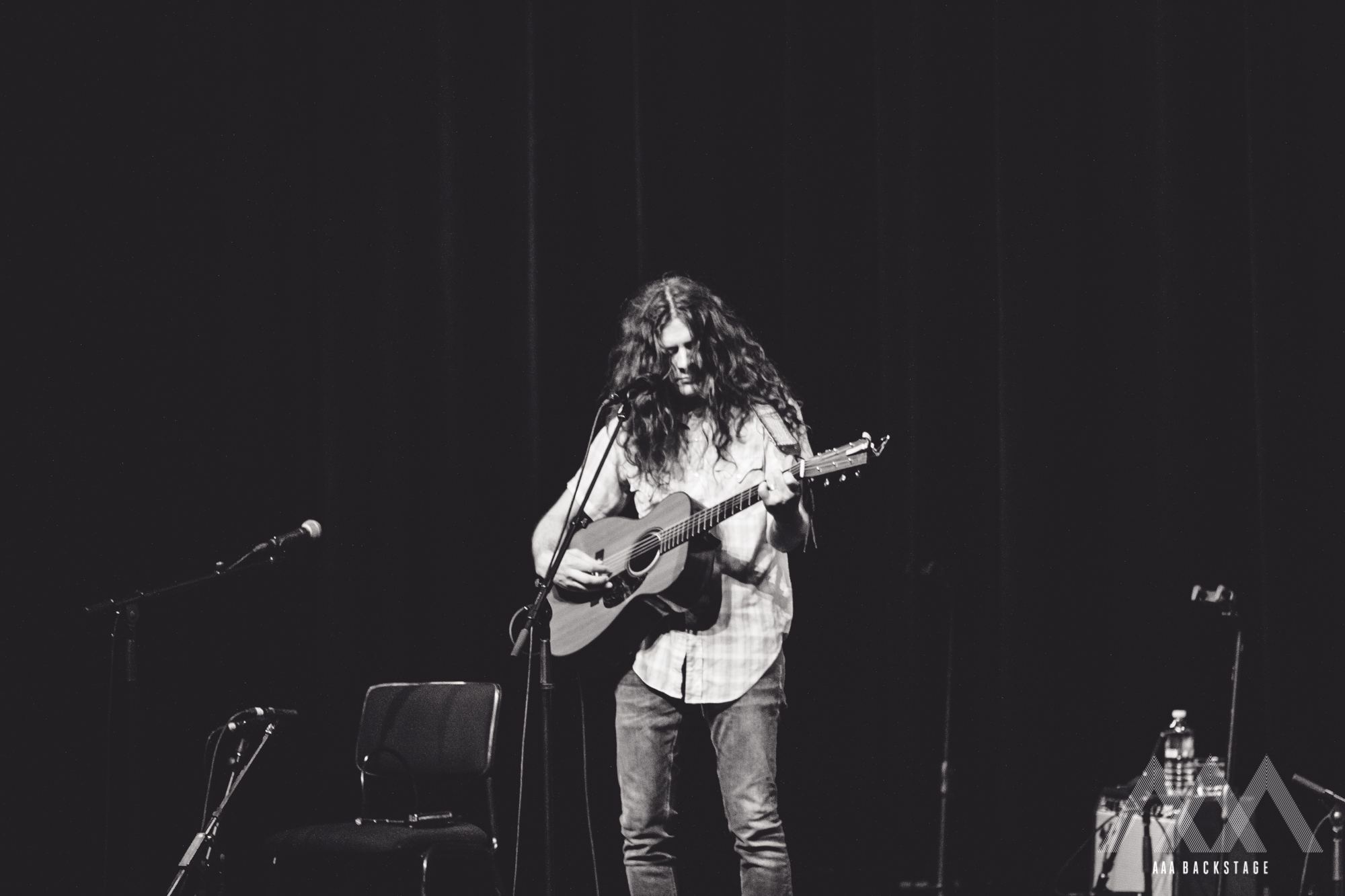 As the QPAC theatre began to fill with people, the excitement buzzed in the air for Kurt Vile's solo debut. We are sat in silence with small applauses and supporting cheers arising from the crowd as we sat excited to hear from his latest album 'b'lieve i'm going down' in what seemed like a special acoustic live performance just for us.
Vile made his way across the stage setting up for his solo debut just him, his wild untamed bush of hair, and a guitar. Seeing this scene fold out before us created an interesting and artistic image; just this simple Philly country singer and his instrument standing on the stage of the QPAC theatre.
As the first chords of Feel My Pain rung out, the audience immediately fell silent, becoming entranced in the stoner-esque, summery dreamland that Vile's music forms from the minute you press play. Despite his face being almost completely hidden behind his long curtains of hair, his distinctive voice could be heard clearly throughout the entire theatre.
This enchanting trance of imagery that circled throughout our minds with each strum of the guitar and each lyric continued throughout the night. That was until the all-too-familiar tune of his most recent hit Pretty Pimpin' began playing out, instantly releasing an eruption of cheers and applause from the crowd. This profound yet punchline-fuelled single created a new vibe around the theatre hall, as the need to move, dance and sway about filled your body. This is where things began to fall apart.
It suddenly became all too apparent just how awkward of a place the QPAC theatre was for a musician such as Kurt Vile to be performing at. Being forced to be seated without much room to stand comfortably, let alone dance, had taken its toll,  and the theatre filled with a very awkward vibe. During this rising popular anthem, a few audience members tried to cheer, and a few "Woos!" were released, but they instantly faded into an awkward silence, as it felt inappropriate to behave in such a way in a QPAC theatre hall.
This perception may simply be due to Vile's previous performance with his backing band, The Violators, at the Falls Festival in 2016. The large open space, the bright sunny day, and the ability to dance to expressed how wonderful the music made you feel was so awfully different to this new enclosed setting.  It seemed Vile felt the tension in the room and peered out from underneath his hair shyly asking the crowd "I'm gonna try and pump it up, are you guys pumped?".
With a few cheers and supportive applause from the crowd, he exclaimed that Wild Imagination was written about Brisbane, and it looked as though the crowd fell in love with him more. Yet to no avail, as it felt things were not going to become as thrilling as he and his backing band, The Violators, had been at the Falls Festival early last year.
Seeing Kurt Vile perform live, solo, and with only a guitar or banjo in his hands was honestly such a rare and wonderful sight. Yet the inability to be able to show your enjoyment to his music was excruciating. As beautiful, charming, and wistful as his music is, with its philosophical meanings in life interspersed with joking puns, the QPAC setting seemed to dampen the energy his performances have had before.