Premiere: Melbourne's Destrends Deliver Powerful Modern New-Wave In "Blackout"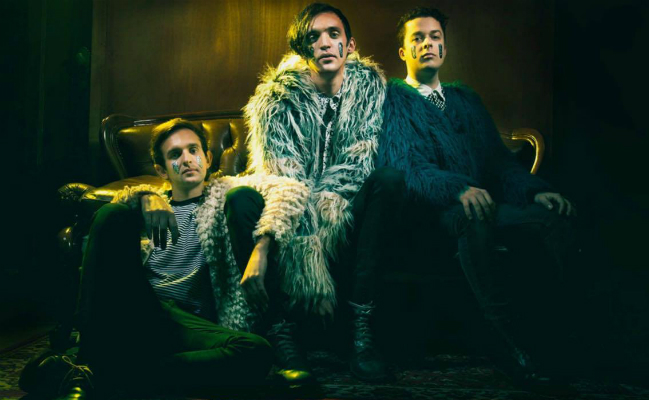 It seems modern new-wave, or new new-wave/neo new-wave/better-than-your-parent's-new-wave, is alive and kicking in Australia. Following in the footsteps of fellow contemporary Melbourne new-wave riders City Calm Down, Destrends are sure to be the next big thing with Australia's young gothic and melancholic music lovers.
Sounding like a coherent mix of The Cure, The Smiths, and vintage Queens of the Stone Age, Destrends' latest single Blackout will have those of a darker heart moshing and flippin' their fringes in no time. There's fuzzed-up guitars, hollowing singing, hard-hitting rhythms, and a whirling wah-wah solo that's sure to melt some faces live…
Singer and bassist Matt Savage says Blackout us about "the desire to pursue a toxic relationship, even when you know it isn't good for you.  It's about giving too much of yourself to someone and feeling as though it's a one-way street… 'blackout' represents the feeling of being emotionally exhausted".
Blackout, one of the first songs the band ever wrote, is also the latest taste we have of Destrends' upcoming EP 'Lousy Lover' set for release in late March.
The Melbourne trio have built a reputation as a distinctly theatrical live outfit, with a sound influenced by early 80's post-punk and a gentle touch of gothic hysteria. Brothers Matt and drummer Nathan Savage provide a rock-solid rhythm section augmented by accomplished guitarist Billy Watts, the son of the late Robbie 'Rocket' Watts (former guitarist of Cosmic Psychos).
Since forming in 2014, Destrends have supported big acts such as Mark Lanegan, Hoodoo Gurus, King Gizzard and the Lizard Wizard, Stonefield, and Apes. Recently the 3-piece headlined the 'Horror Movie Campout Festival' and played appeared at the recent 2017 St. Kilda Festival.
Destrends are said to be hitting the road shortly after the 'Lousy Lover' EP drops, so stay tuned for their live shows and listen to Blackout below!