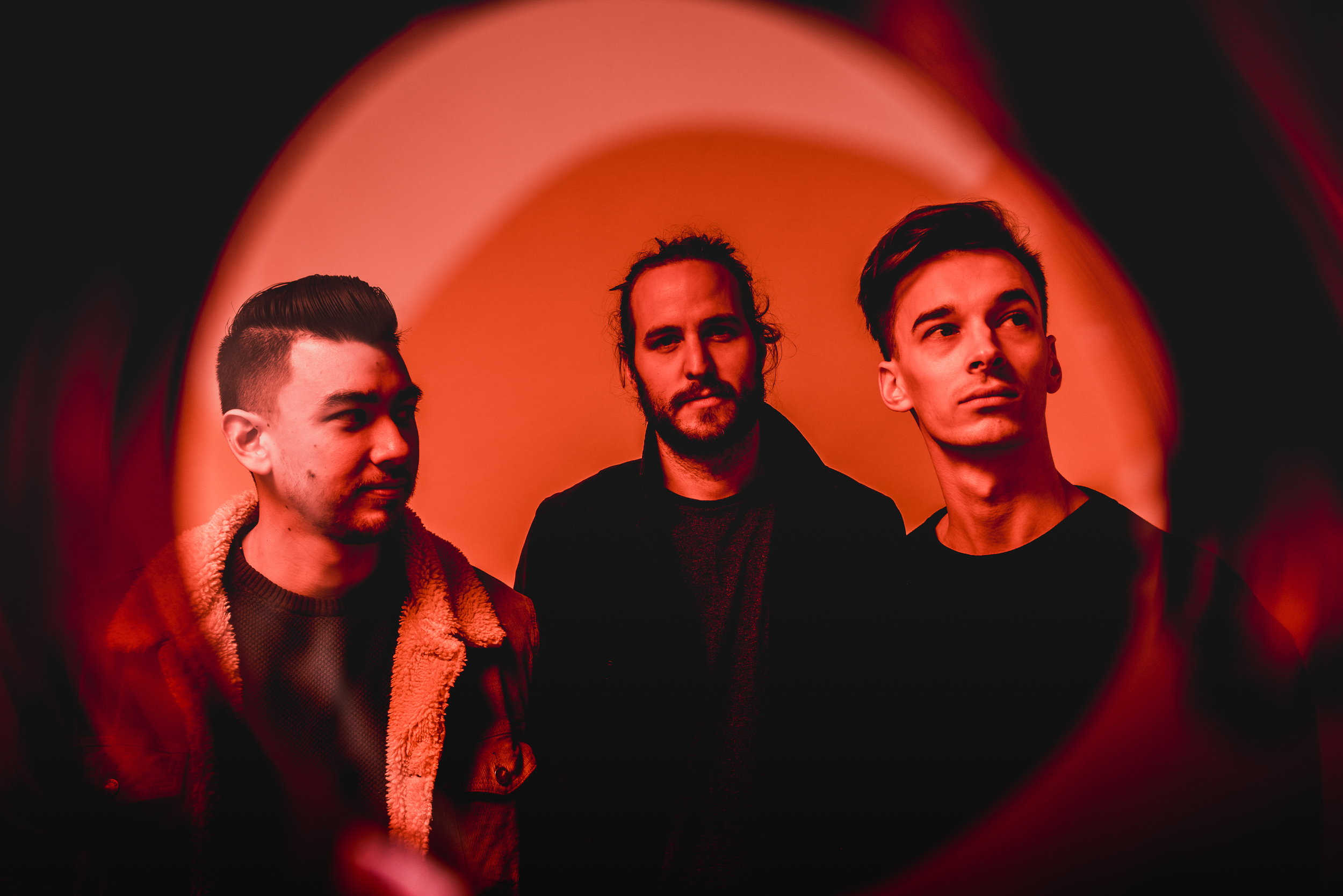 Melbourne rockers Halcyon Drive have been moving forward had hyper speed lately. Their latest single, Agnosia, has earned some great accolades including getting love from triple j and also having the video premiered on MTV's upload program. Drummer, Max, took some time out to take up this interview with AAA Backstage.
We hear an album is in the works. What has been your writing progress for this record?
Yes, absolutely! I can confirm that our album is done, dusted and ready to fly. It is now a matter of awaiting the correct time to release it into the wild. I'd really love to tell you when that is, but I'm none the wiser.
Is there a specific narrative throughout or can we expect every track to take us by surprise?
The narratives and the songs are super eclectic. This is very much a compilation of sub-stories and instrumentation inspired by a selection of genres. I can confirm that you won't grow tired listening to it, nothing is same same, each song shining with its own character. If you think it's a predictable album after listening to it, I give up.
Your new single Agnosia is a lot grittier than some of your past creations. Do you feel as though the true Halcyon Drive is coming to light now or can we continue to expect a perfect blend of indie pop and rock?
I think this is the edgiest song we've ever recorded, not by design but what felt like the right direction, honouring the fundamental ideas of the song.
I wouldn't say this is the true HD bursting out from a shell, just another example of a song from the album that has its own persona. Agnosia was asking to be of a rawer attitude, so we let it develop that way. I'm hoping that everyone will have a different favourite track on the album; if that happens, it has been a success in my eyes.
How do you think your sound has progressed since leaving the days of being a duo behind and bringing Basil into the works?
Basil is a versatile animal and has absolutely widened what we're capable of on stage. In some ways, he has been the key that has unlocked a treasure chest of possibilities for new songs and ideas. His presence has enabled us collectively to get more creative and broad with the sounds and instruments we can explore as we now have some hope of recreating it live. Because of this, our sound has become diversified.
Apart from that, we have always been creatively curious, bursting the comfort bubble, and widening our instrument palette. That's why you'll get anything from electronic pop, crude indie and Kazakhstan beach music from us. Gets a little stale if you stay true to past formulas.
We thoroughly enjoyed your recent cover of Kendrick Lamar and SZA's song All The Stars. Was it fun creating this and putting your own spin on it?
That's so awesome, glad you likey! We're up for challenges, so reinterpreting a tune very different to our typical sound was an adventure. We saw it as an opportunity to amplify Kendrick's emotive lyrics by applying slow fluid melodies, a liberty that Mick embraced fantastically. Reconfiguring the song to be of a single building trajectory meant we could have fun cranking synths—any excuse.
We took pride in doing everything ourselves also; recorded and filmed in a small Carlton dancehall, just the three of us on a cold Monday night.
You supported Stereophonics on their national tour the other month, which is absolutely incredible. How surreal was that?
This was outrageous. A last-minute call up a few days before the first show was a privilege. Playing the Forum was a collective goal and doing so was a dream realised. Playing stages with the big systems, having our songs projected with the body of sound that we have always hoped was special. Just a fantastic insight also into the production levels and numerous crew members that make these world-class acts tour the globe. So much happens behind the scenes which is invisible to the fans.
Our fingers are so tightly crossed that we can do something like this again. #Fremantleisbeautiful
Do you have any pre- or post-show rituals that keep you on track?
Not particularly, a fairly simple pre-show routine at best.
Stretch – This usually involves Mick going on a small headspace walk, whilst Basil and myself stretch our limbs.
Mood – In the event we are lucky enough to play a venue with a green room, we have a special playlist dubbed the 'Pre-show Pump-Up' which includes classics from Pnau and Everything Everything. Helps generate a positive energy.
Unite – Prior to going on stage we have a few intimate words between ourselves.
Although not particularly special or enlightening, it seems to work for us.
Tell us a little bit about your upcoming shows and what we can expect from them?
Tight and raw is what they'll be. Playing a couple of small venues in Melbourne and Sydney which emanate a house party style vibe. They're not going to be perfectly tuned sound systems or ornately styled rooms, but makeshift, block party atmospheres that fit perfectly with character of Agnosia. You'll be right up and close with us every step of the way, smashing out some songs we haven't played in years.