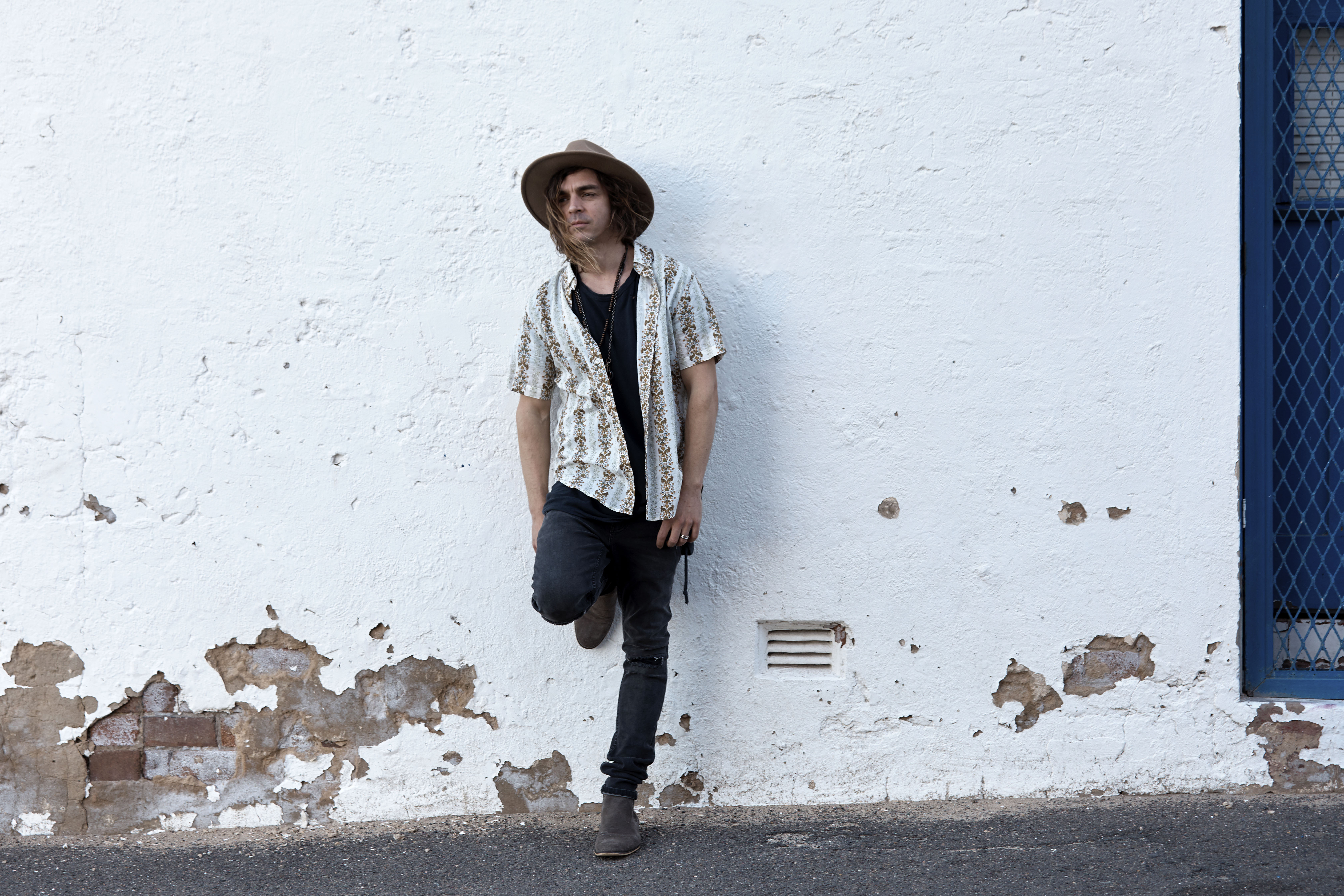 Nathan Cavaleri has led an incredible life—battles with Leukaemia, performing in front of the Etta James and being called "the bomb" by none other than Dr. Dre. The list goes on and on. But on Demons, the songwriter's new opus, Cavaleri looks within to decipher his own anguish and fragile history. We chatted with the acclaimed artist about his small break in music, the current state of the music industry and is most inspirational artist.
Your new single Demons has come about after quite a break from music, which you decided to take due to your struggle with anxiety and insomnia. How did you manage to reignite your love for music? Did the creation of Demons work somewhat as a therapeutic measure?
My relationship with music began to heal when I turned my back on it to work on other aspects of my life. Once I gained strength and clarity, I was able to notice all the unhealthy beliefs that piled up from years of being in the industry—beliefs that corrupted the fundamental desire to play. I left the industry but I didn't leave music. It's during that time that I started to write for me. Music then became a cathartic outlet, just as it was when I was a kid battling leukaemia.
Do you think the music industry is slowly becoming more accommodating of the previously taboo topic of mental health issues?
Absolutely, but there is a flip side. Whilst it is helpful to have an "open arms" policy on this topic, we don't want to go the other way, i.e. turning molehills into mountains. Over-pathologising the human experience is a concern. It's natural to feel fear. It's natural to feel lethargy and depressive emotions after a tour. It's not always a "disease" or fault. A lot is asked of us musicians, and we give A LOT! We aren't super-human and there is nothing wrong with us if we're feeling flat or anxious. If accommodation means a healthy balance of "tell me your feelings it's okay" and "come on mate, toughen up" then yes! It's a good thing.
What can we expect from your upcoming EP? And when will we have the honour of hearing it?
I didn't want to make a straight up blues record but there is no denying my roots. I was listening to a lot of contradicting artists during the production process that somehow or another shine through—Lana Del Ray, Ry Cooder, Mos Def and J.J. Cale. Bowie and Blake Mills. I love vintage modern sounds. Fuzz and DI guitars, trem/rotary pads over simple vintage creamy hybrid beats. LOVE the stomp. Lyrically, I've drawn from my own experiences or that of others. Song lovers will hopefully be engaged, hardcore shredders may be disappointed. I'll release this EP in singles between now and March next year.
You've had quite the remarkable career, can you tell us a little bit about the early years and who you got to work with during those days?
During my years under Michael Jackson's label, I got to play with some amazing people. Albert Collins, Fleetwood Mac and of course B.B. King. I spent a lot of time on the road with B.B and learnt so much—not just about playing but entertaining. Definite highlight was being asked by B.B. to play with Etta James, Bonnie Raitt, Dr John and Steve Cropper at The Kennedy Centre in front of The Clintons to honour his career. I was old enough to understand what a big deal that was. However, people who have had the most impact on my career aren't necessarily famous musicians.
Who was the most inspirational artist you ever got to meet?
Hard question. There are many. I've already mentioned B.B. King. I get so much from different walks of life. I met a lot of these artist as a naïve kid. I was more excited about meeting Pamela Anderson then I was Jimmy Page! It's only now as an adult who understands their stories, am I finding inspiration in those memories. Even if they were brief. For example, Dr Dre and Chucky Berry. Jimmy Barnes, Diesel and Tommy Emmanuel inspired me to stay true to my purpose. They lead by example! Actually every one I've worked with plays music from that place. It's a special thing and grateful that I was surrounded by such authentic artists.
What advice would you give your younger self?
I wasted so many years listening to the wrong people and ignoring my gut. It's okay to learn how to write pop. It's okay to learn about what the industry/people want, but when the time comes to write your own stuff, push that knowledge aside and write and play whatever the hell you want. If it doesn't light you up, bin it! AND, learn how to meditate properly.
Nathan Cavaleri will be on the road this October and November. Scope the gig details below and stream his latest single, Demons.
Nathan Cavaleri Live Dates
SAT 6 OCT
Mane Event Music Festival, Geelong
SUN 7 OCT
Bar Open, Melbourne
SAT 13 OCT
5 Church Street, Bellingen
SUN 14 OCT
Panthers, Port Macquarie
FRI 26 OCT
Mo's Desert Clubhouse, Gold Coast
SAT 27 OCT
Lefty's Old Time Music Hall, Brisbane
SUN 28 OCT
Sol Bar, Maroochydore
THURS 1 NOV
505, Sydney
SAT 3 NOV
Flow Bar, Old Bar
SUN 4 NOV
The Rhythm Hut, Gosford