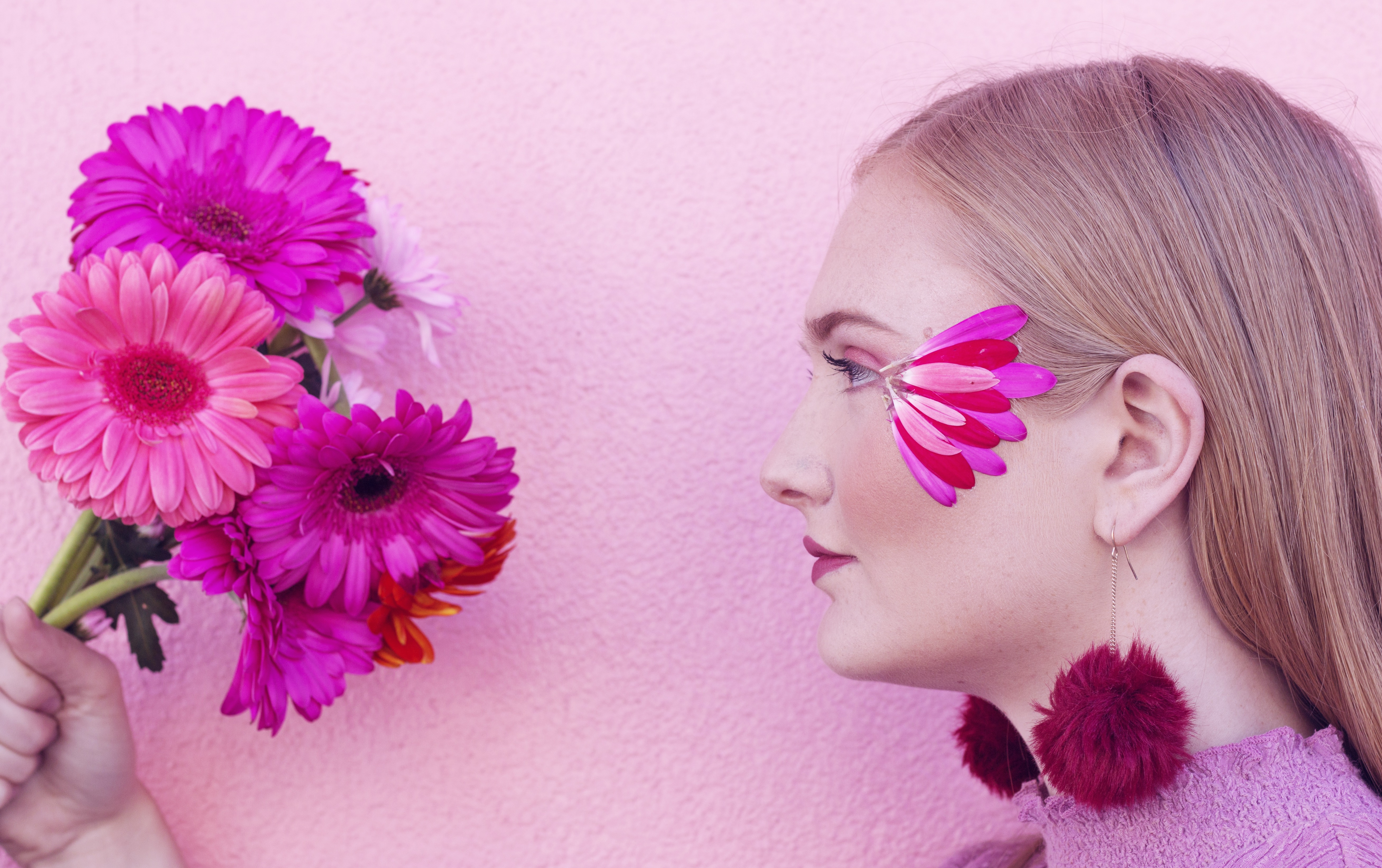 Tiarne releases reserved and sentimental music that dips and weaves in-and-out of indie-pop and baroque music. On her latest, Golden, Tiarne strips down the barriers and pulls back the curtain on her progression as an artist, giving us listeners the full sense of scope into the hard working life of a solo artist.
You've said 'Golden' is a song written about introspection. Looking back, how far, in your mind, do you think you've come?
I was very reserved about my passion for music in high school. Which is interesting because as a child I was very outgoing and theatrical about music. I was the teenage girl singing quietly in her room and would avoid any sort of performance in front of my peers. I look back on those teen years and think wow I'm actually pursuing what I dreamed of and conquering all those insecurities.
In saying that, how much further do you think you can rise?
I think as a musician you never stop growing! There's always something new to learn/do and that's one of the exciting parts of this industry!
What are some goals you're still yet to tick off the list?
I definitely want to go on tour! I absolutely love traveling and the idea of blending that with my passion for music is a dream. It's something I'm working towards at this stage! Keep your eyes peeled!
If Golden is anything to go off, your songs are building exponentially in terms of sonics and instrumentation. Tell us about the musical process of this track. 
I remember the day I fell in love with electronic music and it's when I first heard Punching in a Dream by The Naked and Famous back in 2010. I never thought I'd be capable of writing electronic music but it came very naturally to me. I wrote all of my pieces in my lounge room with my guitar and midi keyboard all set up with the computer and just experimented with sounds. I've also been very lucky to have my dear friend and amazing producer Dylan Lindquist help shape my sound and understand the vision for my sound. I love creating layers and listening to them develop, so when I'm writing my own song I'm thinking about all of those elements I analyse in other pieces.
Your music is touching and personal. How much creative control do you have over your music and lyrics to reinforce this?
I have full creative control over my lyrics. I am definitely a story teller and draw inspiration from my own experiences but also situations I've observed as an outsider.
How do you convert this closeness and intimacy to the live stage?
I really love engaging with audiences and telling them what my songs are about before I perform them. As a listener, I love hearing the stories behind songs and relating to what the artist has to say. I want to have that connection with the audience where they can empathise and relate from their own experiences.
What's on the cards for you for the end of the year?
I am excited to announce my EP will be out by the end of the year! More details to come very soon!! There will be a bunch of new shows announced too alongside some funky acts, so stay tuned for that. It's all happening!
Tiarne Live Dates
FRI 1 SEPT
The Flying Cock, Brisbane