San Cisco Drop Groovy, Bass Heavy, & Super Catchy Single "SloMo"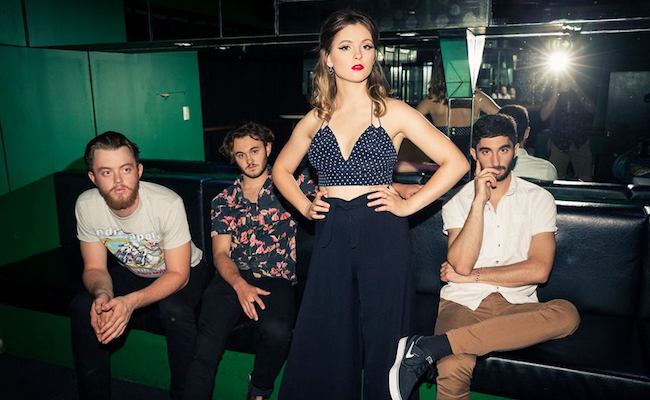 Fremantle indie-pop quartet San Cisco are back at the groovy tunes once again with the release of SloMo, their second single from their upcoming, as yet unnamed, third studio album.
The bass-heavy SloMo features funky electric riffs reminiscent of last month's anthemic single B Side, built up by vocalist Jordi Davieson's signature sweet sound. The chorus harmonies with Jordi and drummer Scarlett Stevens in trademark San Cisco harmony style result in an up-tempo sugary tune, sitting perfectly adjacent the rougher drumbeats from B Side. Like any San Cisco song though, it's super catchy…as if we'd expect anything less!
"SloMo was the first song we wrote as a band after 'Gracetown'. We wanted to create a song that made people want to move. It's not so much a heartbreak one, it's a bit in-da-club but also feels," said Davieson.
After giving us these sweet treats Davieson says after the shows they've lined up over New Year's the band are returning to the studio to complete the new album, which is expected early next year.
After the success of their 2015 sophomore album 'Gracetown', with lead single Too Much Time Together nabbing #49 in last year's triple j's Hottest 100, there's a lot to live up to with San Cisco's upcoming album. Though judging by SloMo and last month's B Side single, San Cisco have probably got it in the bag…