Stonefield Announce New Album & Single 'Far From Earth'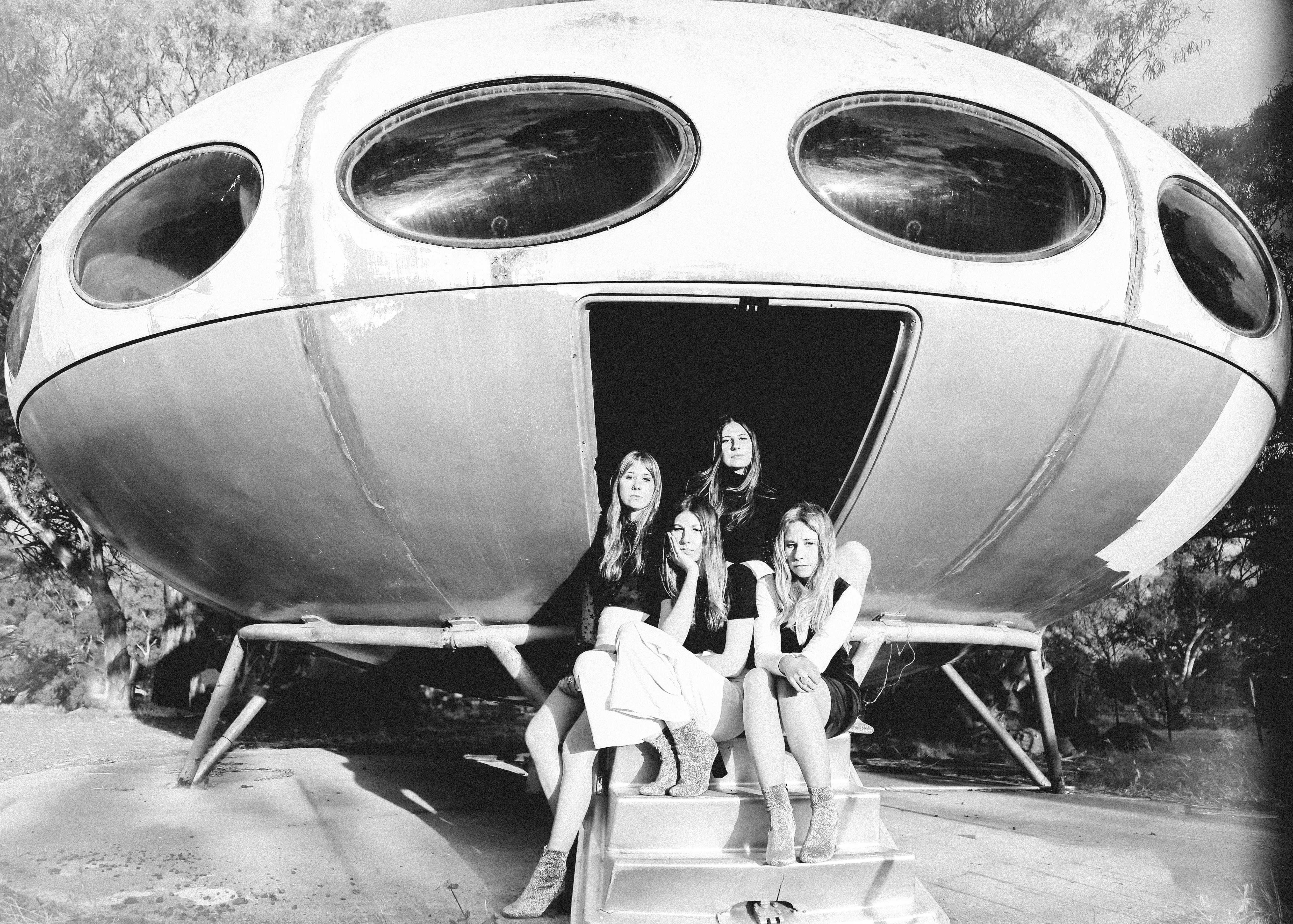 This is the sound of a band truly coming into their own. Stonefield have been slaying guitars and purveying old-school rock for some years now, however, it's time for the band to take a new form. The four-piece have announced their third studio album along with a new single of the same name, Far From Earth.
'Far From Earth' is set for release Friday, April 13 on Flightless Records via Inertia Music. Following on from the '70s sludge mastery of Delusion last year, Stonefield make another impressive outing in the shape of a brooding psych jam that comes direct from your dad's record collection. It's a sound the sister quartet have been attempting to nail since the band's birth in 2010 but have finally nailed both the sound and aesthetic of the past.
On the upcoming, the sisters have promised to delve ever deeper into the proggy oblivion with tracks like Through The Storm, Sleepyhead and Visions listed on the back of the CD. Some big names even feature on the album with Rob Campanella from Brian Jonestown Massacre and Gregg Forman from Cat Power making cameos.
Needless to say, we're so amped for the release of Stonefield's third body of work. While we wait, enjoy the title track, Far From Earth, below.