A Day To Remember Drop New Track "Bullfight"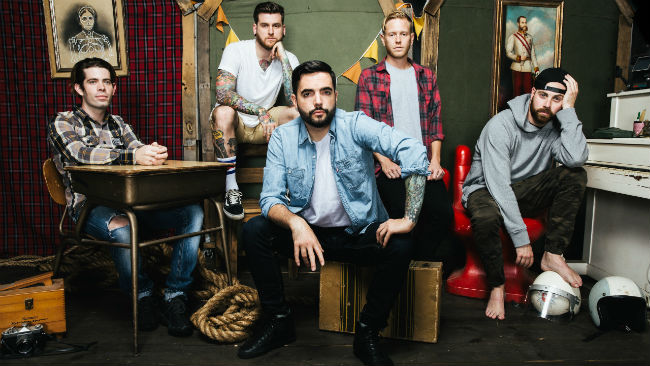 If you don't know A Day To Remember, now's the time to probably jump on the bandwagon! The Florida natives have dropped another track off their upcoming album, 'Bad Vibrations'. Following recent releases such as Bad Vibrations and Paranoia, Bullfight sees the band continue to mix their brutal heavy hitting with catchy pop melodies.
The pop punk track has a slightly different sound considering their new album has been produced by rock legends such as Bill Stevenson (Descendents, Black Flag), Jason Livermore (Rise Against, NOFX), and mixed by Grammy winner Andy Wallace (Foo Fighters, Slayer). Bullfight has lingering flavours of ADTR's hardcore sound but is seasoned with their newer pop-rock influenced sound.
ADTR's in-your-face tracks are getting plenty of their fans on the edge of their seats with the release of 'Bad Vibrations' only just over a month away! You can catch A Day To Remember at the end of this year, check our tour dates and new track below!
A Day To Remember 'Bad Vibes' Australian Tour
SAT 10 DEC
Red Hill Auditorium, Perth
TUE 13 DEC
AEC Theatre, Adelaide
WED 14 DEC
Festival Hall, Melbourne
FRI 16 DEC
Hordern Pavilion, Sydney
SUN 18 DEC
Riverstage, Brisbane
Get Tickets HERE