Bernard Fanning Gets Emotional In "Reckless" Video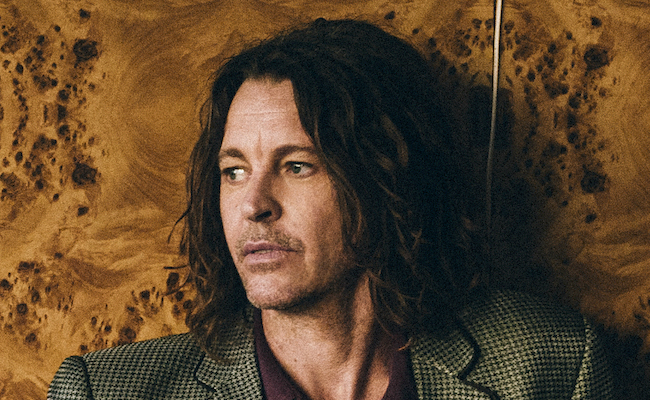 Aussie legend Bernard Fanning has released the music video for his latest single Reckless, from his ARIA-nominated album 'Civil Dusk'.
Known to many as the singer of classic Brisbane band Powerfinger, famous for hits such as My Happiness and Lost and Running, Fanning has been a mainstay in the Australian music scene for almost twenty-five years. No stranger to success in his solo work either, Fanning's debut album 'Tea & Sympathy' debuted at number one on the Australian ARIA Album charts in 2005, and remaining in the top 50 for a whopping 58 weeks!
The music video for Reckless is just as honest and heartfelt as the song itself. Shot in black and white, it features a close up of Fanning as he walks along a beach at night, singing along to the song. Two-thirds of the way into the video, the camera shakes, and the image changes to Fanning being dragged along the beach, as he sings "how could you be so reckless?!"
There is a certain melancholy to the track, with its downtrodden lyrics, lamenting guitar and stripped back rhythm section. It packs the same honest and straightforward punch that Fanning's previous work was known for, and, has a no-frills approach to emotional storytelling.
Fanning says says the song is about being hunted by the thoughts in your head.
"[It's] the act of wilfully ignoring failures and wrongs of your own doing, and what the compounding consequences of that can be," Fanning says.
Check out the video below, and make sure you catch Bernard Fanning on his national tour later this month!
Bernard Fanning Australian Tour
TUE 18 OCT
The Arts Centre, Gold Coast
FRI 21 OCT
Civic Theatre, Newcastle
SAT 22 OCT
State Theatre, Sydney
SUN 23 OCT
State Theatre, Sydney
WED 26 OCT
Norwood Concert Hall, Adelaide
FRI 28 OCT
Queens Park Theatre, Geraldton
SAT 29 OCT
Fremantle Arts Centre, Fremantle
MON 31 OCT
Palais Theatre, Melbourne
THU 3 NOV
Tanks Arts Centre, Cairns
FRI 4 NOV
Tanks Arts Centre, Cairns
SAT 5 NOV
Entertainment Centre, Darwin
THU 10 NOV
The Tivoli, Brisbane
FRI 11 NOV
The Tivoli, Brisbane
SAT 12 NOV
The Northern, Byron Bay
WED 28 DEC
Falls Festival, Lorne, VIC
THU 29 DEC
Falls Festival, Marion Bay, TAS
SAT 31 DEC
Falls Festival, Byron Bay
SAT 7 JAN
Leeuwin Family Concert, Margaret River
Get Tickets HERE