Chicks, Utes & Nollsy: Shannon Drops True Blue Clip For "Who I Am"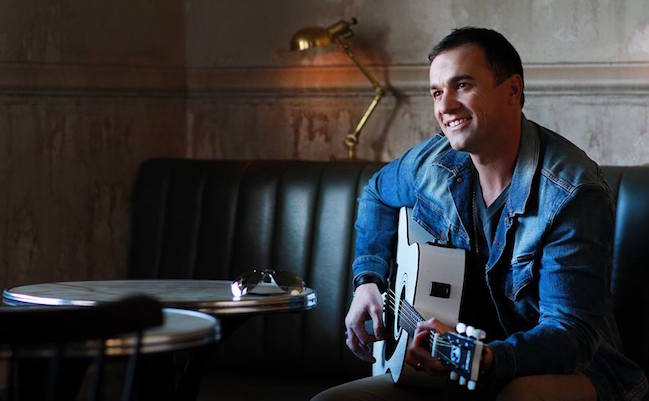 Riding his very own meme-wave like a pro, Shannon Noll has unveiled the official (and beaut) video clip for Who I Am, the track that blasted him back into national spotlight last month.
Who I Am encapsulates everything we love about this bloke, and it has definitely captured the hearts of true Nollsy fans around the country. If you haven't treated your musical palette to the true blue track, Noll's signature Aussie balladic vocals obviously Shine (pun intended) among the rock-infused country musicality.
As for his latest video, the Idol runner-up serenades the picturesque Australian outback, complete with giant water towers and windmills. The classic clip even sees the reappearance of the official 'Nollsie 1' Commo ute (ICYMI: the earlier Who I Am lyric video drop). Shot in a small town out West in true Nollsy style, the clip follows his journey to his debut Deni Ute Muster performance. Needless to say, it's a bloody good combination of chicks, utes, and classic Noll bangers.
Nollsy said the Muster performance couldn't have been any better. "I'd never played the Deni Ute Muster before, but it was always an important gig that I really wanted to play because I grew up around three or four hours from there. It's an event I would have attended if I was still living on the farm, so it was a really big thing for me to get the opportunity to play it," he said.
As for Nollsy making his way up the mainstream charts, the feat is yet to be achieved, but the release of this hearty outback tune may just do the trick. We're behind ya, mate.