A Christmas Miracle Q & A: Borneo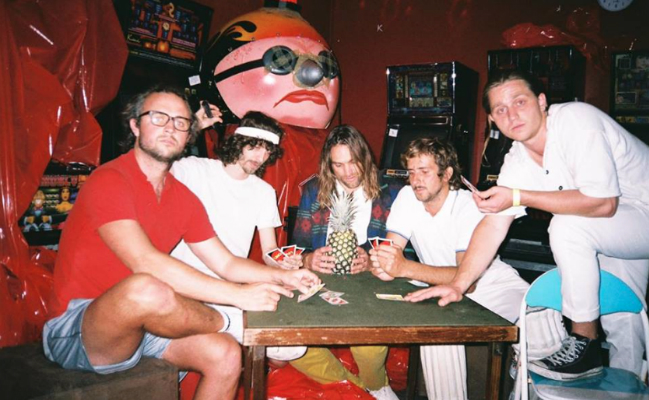 The legends behind the Gold Coast's thriving indie scene GD FRNDS are throwing the live music Christmas party to end all Christmas parties (well, until their 2017 xmas party), 'A Christmas Miracle'. The smorgasbord of music on the 10th of December will includes set from Borneo, Yes Sir Noceur, Idiio, Wren Klauf, and plenty of bangerz spun by local DJs. To get into the spirit of the silly season, we asked the manager of Borneo some festive questions to find out makes a truly jolly Christmas.
Answered by Tubby John
Firstly, what's the best Christmas present you've ever received?
My step mum gives me new underwear every year. Can't beat the feeling of fresh cotton hugging the boys.
As a band, what skills do you possess that could help Santa on Christmas Eve?
I manage the group so there's plenty I can do. Helping him pull on his pants seems like a big job to help with…
Which Christmas carol could you theoretically make a banger?
Hark The Herald Angels Sing. Glory To the new Born King, it's already a banger!
If Santa gave you coal, how would you get your revenge of the jolly fat red man?
Shave off his eyebrows while he's sleeping…
All the band wants for Christmas is…
Segways!
If Rudolf fell ill and couldn't guide Santa's sleigh this Christmas, which band member would be the best replacement?
Our guitarist Scrout Squealy, he does most of the driving. A true work horse on the road!
The best Christmas day lunch is…
Anything with gravy, But don't forgot a dollop of tomato sauce for that sweetness and that extra tang…
Lastly, GD FRNDS 'A Christmas Miracle' is the best Christmas party happening on the Gold Coast because…
Yes Sir Noceur are playing!
GD FRNDS' 'A Christmas Miracle' Showcase
Borneo
Yes Sir Noceur
Idiio
Wren Klauf
Klubknight [Live]
DiskoDisco [DJ Set]
SAT 10 DEC
Miami Shark Bar, Gold Coast
Tickets At The Door