Why We're Excited For The Avalanches' New Album 'Wildflower'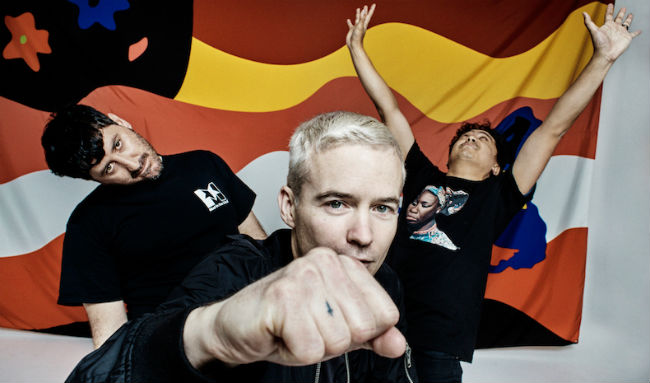 It's been a whopping 16 years since The Avalanches mysteriously disappeared following the release of their absolutely unique debut album 'Since I Left You', but they're back! Fans went berserk over their reappearance, with the group announcing their return with the rough and tough Frankie Sinatra alongside the announcement of a forthcoming album. Carrying on by dropping the singles Colours, Subways, and the leaked If I Was A Folkstar, so far 'Wildflower' displays a strong evolution in the group's experimental, sample-based sound.
Announcing genre crossing features with the likes of Danny Brown, MF DOOM, Toro y Moi, Jonathan Donahue, Biz Markie, and Father John Misty to name a few, there's no doubt 'Wildflower' is going to be one hell of a return and we seriously can't wait!
After teasing some announcement in the weeks prior, Frankie Sinatra exploded onto our airwaves, boasting a bold change from their more laid-back, psychedelic sound they were originally known for (maybe it's the Frontier Psychiatrist of 'Wildflower'?). The carnival themed, boom-bap focussed instrumental featured rap heavyweights Danny Brown and MF DOOM, proving to be a striking release…which fans somewhat questioned.
Their second release Colours settled any doubts, calming fans with a return to their old ways. Boasting an amazing psychedelic, reverse motion sound, this almost sounded like a unreleased gem from a lost 'Beatles or 'Beach Boys session from the 60s. This was certainly a trippy track and an amazing contrast to the previous, hip-hop laden release.
"Despite these singles being great stand-alones, there's no doubt that in the context of the 21-track-deep album these works will make even more sense."
With the upbeat If I Was A Folkstar leaking shortly after, fans rejoiced for the continuation of this classic sound, this time paired with South Carolina's Toro y Moi and his slick, rippling vocals which soared throughout the track.
Their next official single release Subways proved to be well worth all those gripping teases, whether it be the hotline or the live performance at Spain's Primavera festival. With its rework of Chandra's Subways alongside a Graham Bonnet cover of The Bee Gees' Warm Ride, this tune brilliantly balances both a tranquil and serene vibe alongside an upbeat booming bass line. Arguably the best and most moving track since they left us, we just can't wait to see what they have next up their sleeves!
Whilst 'Since I Left You' had an astonishing blend of hip-hop, dance, disco, jazz and soul, becoming a testament to plunder-phonics and sampling itself, 'Wildflower' is set to build upon this. So far boasting a cleaner and slicker sound, along with the addition of outside collaborations and features which weren't present in their debut, this release is sure to see the trio diversify their sound even further.
Despite these singles being great stand-alones, there's no doubt that in the context of the 21-track-deep album these works will make even more sense. There's no question the lads have much more up their sleeves too, with the Detroit emcee Danny Brown (who we heard on Frankie Sinatra) saying that he's collaborated with the group on another track which was "incredible" and is sure to "change the world". Let's just hope he's talking about the soon to be released deep cut The Wozard of Iz which features on the album!
The wait is on for the lucky few who will be heading to this year's Splendour In The Grass, where The Avalanches will play their only announced Australian show. In the meantime, keep spinning these tracks, and try not to get too excited about all the upcoming Avalanches talk.
The Avalanches' sophomore album 'Wildflower' is set to be released on Friday, 8th of July.