Glass Animals Turn Music Video About Video Games Into An Actual Game!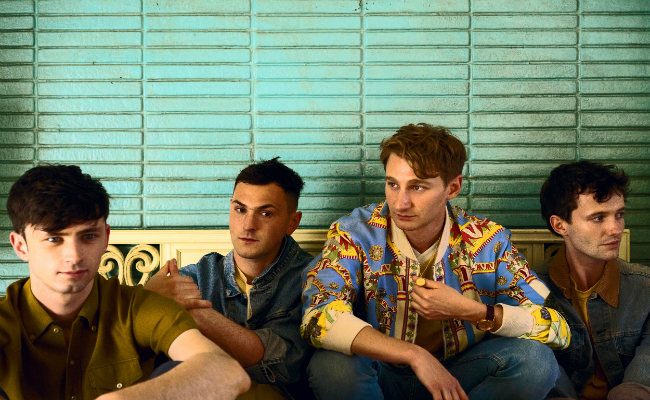 Glass Animals' latest music video is absolutely captivating, from the second it plays you're drawn into a world which balances between fantasy and an underwhelming truth.
We can all relate pretty hard to the girl in the video during at least one point of our lives, as the clip begins showing stale cornflakes and halfheartedly smoked cigarettes scattered across the floor. After this the video descends slowly into the guts of the songs, which utilises ol' skool video game sounds to perfection before Glass Animals deliver with their signature quirky, bouncy sound.
The video then gets flipped on its head as our main character begins navigating a psychedelic metropolis, which unsurprisingly is filled with meat-heads, deep-fried chicken, and a final boss which is a basketball baller. The video is an absolute joy to watch, with an abundance of re-watch value which will draw you back in again and again.
But it gets even better! Glass Animals have announced that by the end of October you can expect to be able to dive into the video yourself, with an app soon to be released that allows you to take control and play the final stage of the video. Hats off to Dave Bailey, the leader singer and the man inspired director Whoopi to actually go ahead and implement this awesome idea into the final product.
"I wanted to be able to give fans of Glass Animals a chance to go beyond the music video with a mobile app that allows them to play the music video as a video game from their phones and browsers.
"The music video is already pulled from all types of retro games, so it's only right to make it interactive by putting the control of the video into the hand of the fans," said Whoopi.
If you haven't already seen the video we highly recommend you give it a watch below, and just wait a few weeks before it's like fully VR!