Gorillaz Release Comic 'The Book Of Noodle' + Tease New Album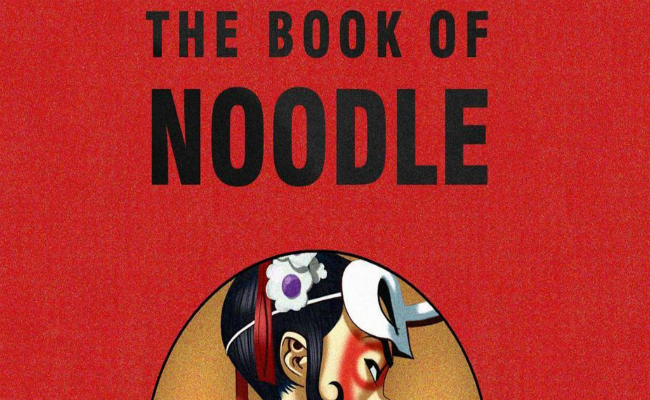 Got a good imagination? Then you're in luck. British virtual band Gorillaz have released an online manga titled The Book of Noodle, which chronicles the adventures of the group's guitarist Noodle in their 2010 release 'Plastic Beach'!
The short webcomic sees Noodle travel to Japan, where she inadvertently unleashes a shape-shifting demon named Mazuu which she is tasked with hunting down. The comic ends quickly after she succeeds in locating and destroying the demon, when Noodle stows herself in a FedEx container addressed to the band's bassist Murdoc Niccals. The comic potentially acts as a prequel to the band's to-be-announced fifth album!
The comic is the latest in a string of teases from The Gorillaz, who recently activated an Instagram account and posted 27 images that chronicled their career since its origin in 2000, flowing into recent additions from the 'Book Of Noodle'. On top of this flurry of social media activity, the band turned their website into a looping playlist of all their music videos to date.
Rumours have been circulating that a new Gorillaz album is set to be released soon, with creators Damon Albarn and Jamie Hewlett stating in several interviews that new material is due in 2017. Based on all of this recent activity, it's pretty safe to assume that Gorillaz have something up their sleeve, and are just waiting to show the world what they've been up to!