Live Review: Jimmy Eat World w/ Trophy Eyes @ Enmore Theatre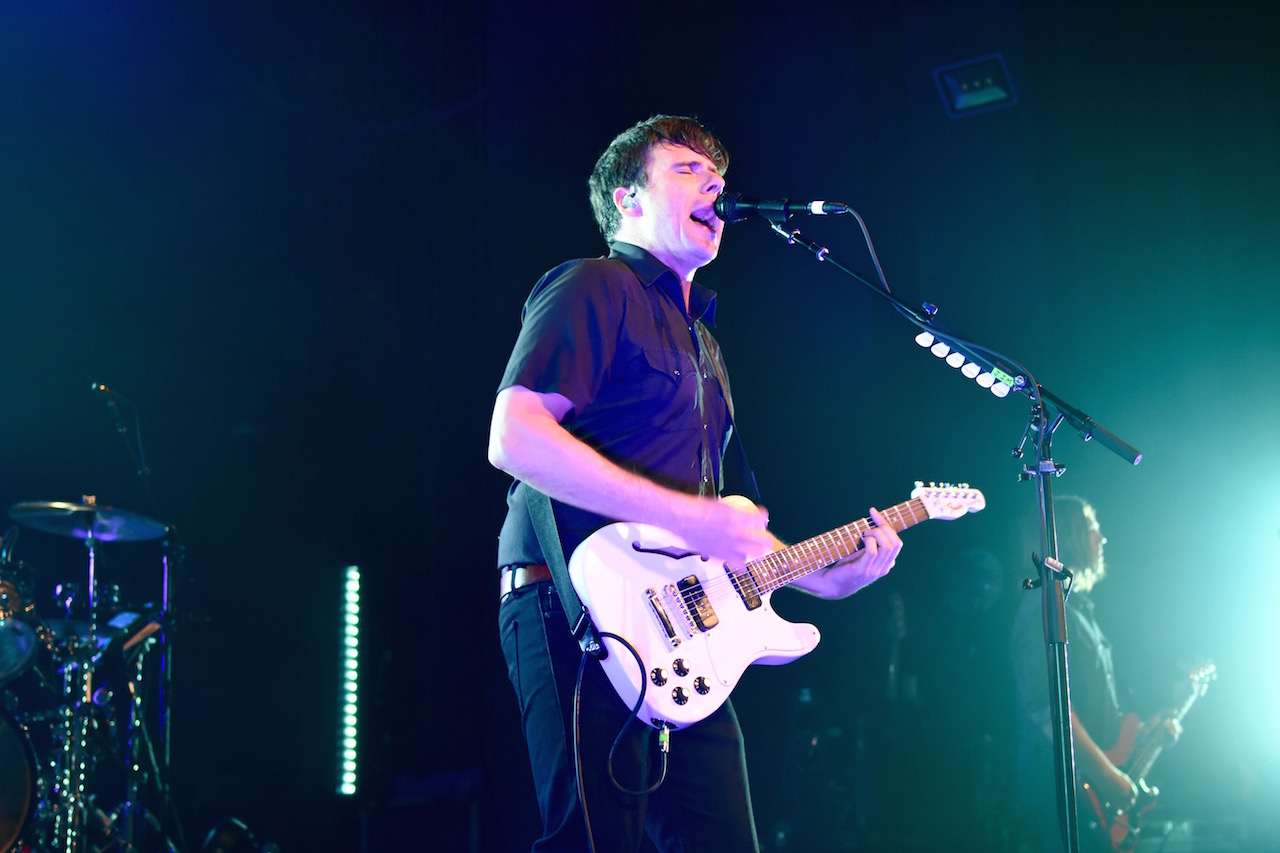 American rockers Jimmy Eat World disappointed no one when they bought the house down at Sydney's Enmore Theatre on Wednesday night. The band played no less than 26 songs from their discography, and each one bought with it a new energy from the Arizona 4-piece.
Punk rock outfit Trophy Eyes warmed up the crowd before the main event. The Newcastle-based band has previously toured America and the United Kingdom and are currently on a solo tour of Australia. Playing live, Trophy Eyes sounded like an unpolished garage band, but most would argue that's what a punk-rock band is. Their sound mixing made it impossible to understand the lead vocalists, luckily the instruments and chords made up for it.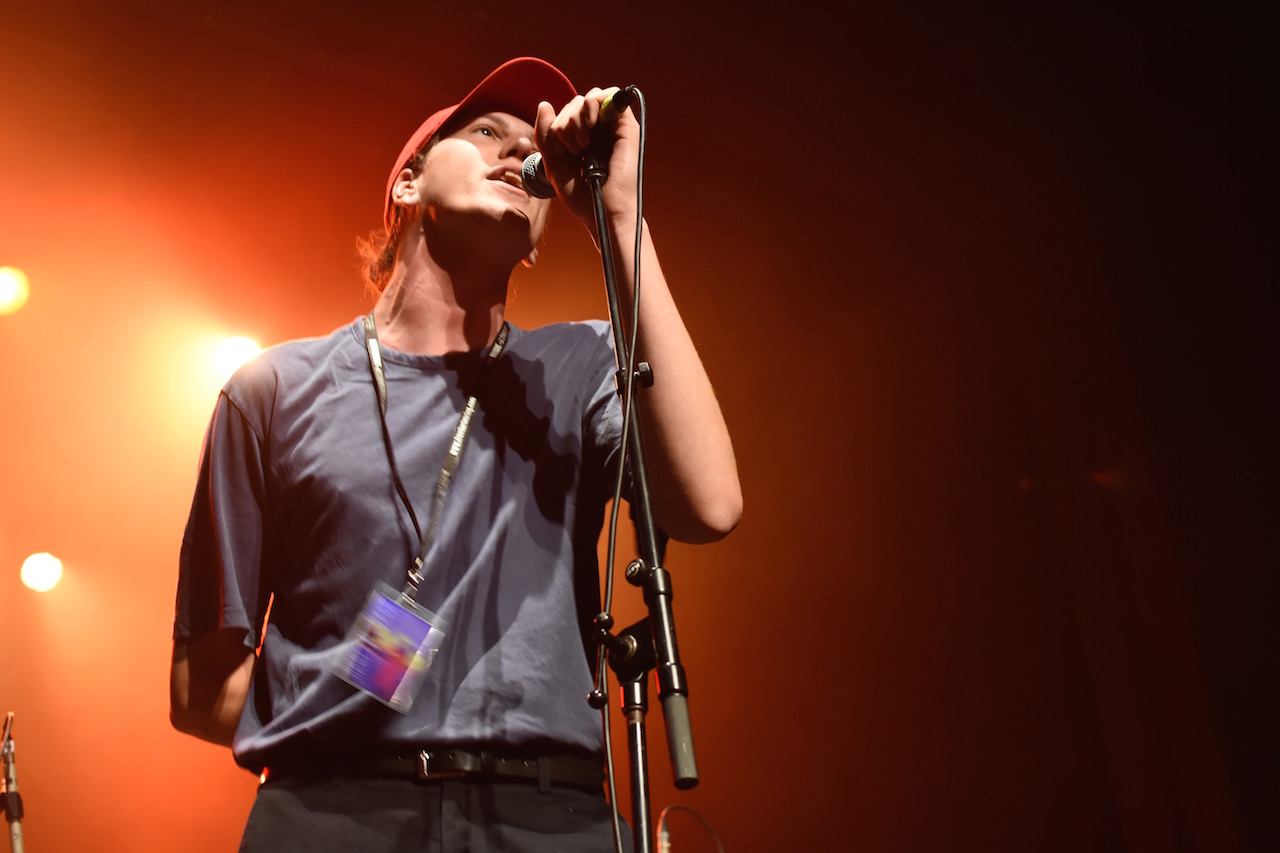 Jimmy Eat World's Sydney show was the start of a three-date tour of Australia, their first since their sold-out tour in 2014. The tour was to showcase their latest album 'Integrity Blues', released in October 2016, but the fans were there for the eight other albums that came before it.
Their sound is still very much stuck in the early noughties; indeed, they were in a lot of early noughties TV like One Tree Hill and Smallville. Unlike other bands that appeared on those shows, *cough* 3 Doors Down *cough*, they don't have to sell their soul to a little-handed egotistical maniac to perform live shows.
The one-night only show in Sydney clearly placed pressure on the band to perform all their hits. They blitzed through their singles You with Me, Big Casino, If you Don't, Don't and I Will Steal You Back before introducing themselves to the audience and then we rarely heard from their for the rest of the night. Whenever one song ended the lights would dim before the opening riff of the next one was played. It was a quick succession of songs, but the audience loved it.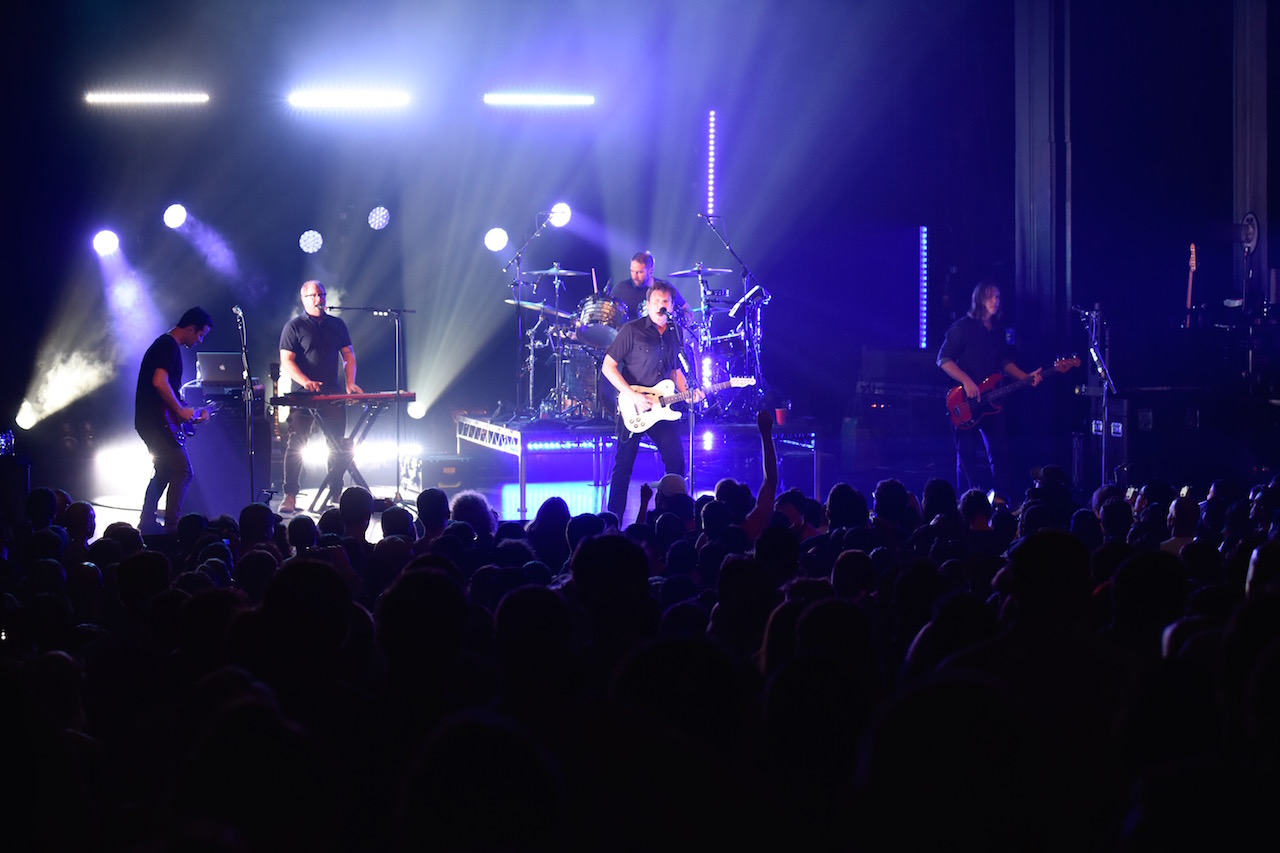 Jimmy Eat World is fronted by Jim Adkins who showed no signs of slowing down despite pushing on 40. By the end of the night his black shirt was visibly soaked in sweat, in fact the only person potentially sweating more was his number one fan in the orange singlet who didn't stop jumping all night. The audience was also visibly older than is usually seen at the Enmore Theatre. This was apparent when during the show very few iPhones were out to film/ take pictures of the rock band. Instead the audience was there to sing along, rock out, and enjoy the amazing light show.
They continued to play both old and new music accompanied by incredible lighting. Their stage set up was simple but it was one of the best indoor light shows I have seen. Each song had a different lighting sequence to accompany the sound the engulfed the audience. The music was loud but every lyric was clear and crisp, it never felt like the vocalist was drowned out by the louder instruments.
Their newer hits Pass the Baby and It Matters were a slight deviation from their regular sound and were not as well known by the audience. But when it came to hits like Pain and Authority Song that entire audience made the floor bounce. They eventually went off stage to a surely record-breaking 23 songs pre-encore. Coming back out they played arguably their biggest hit The Middle, which got a response from absolutely everyone in the theatre.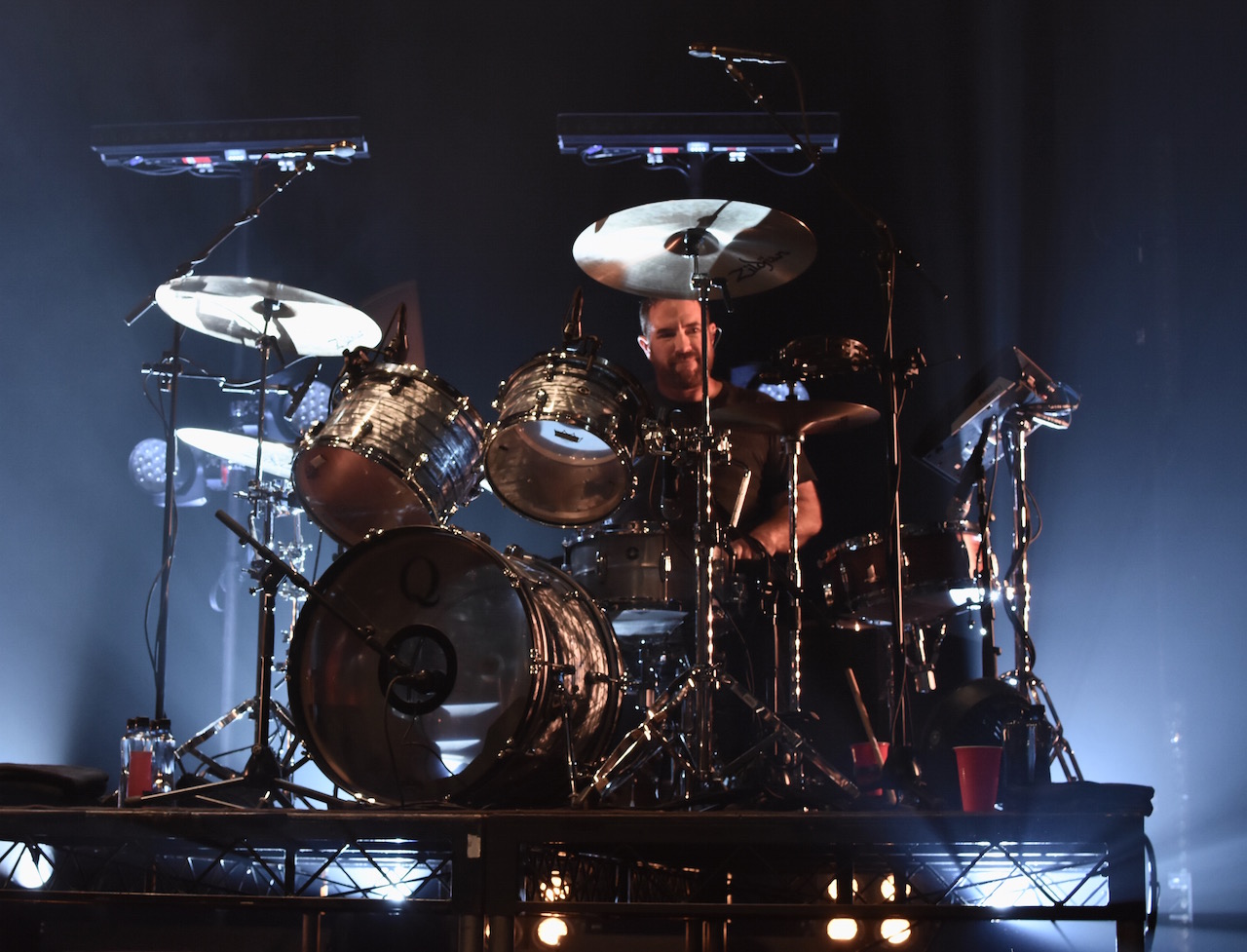 This was a show for all the fans, whether you only knew their new stuff or if you have followed them since they formed in 1993. They played songs for everyone and over the course of 26 songs they never once stopped or showed signs of slowing down. There's no doubt that they will be able to keep producing music and performing with the same energy for years to come.