Mowbeck's Debut Music Video Is Captivatingly Dark & Brooding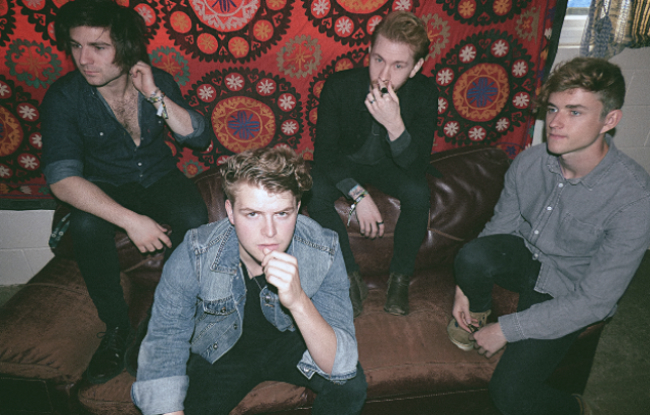 If you haven't heard of Mowbeck before then don't fret because we're about to bring you up to speed. The four lads from Britain have gained some much deserved attention after playing at the Reading and Leeds Festival and the release of their debut EP 'Talkabout'.
Having recorded the EP within an industrial estate, there's something just a little but gritty about their single Vaseline and it's amazing music video.
Frontman Andrew Thomas describes the inspiration for the song coming from, "the obsessive feeling an individual has when they can't have something or someone that they want more than anything".
It's a dark concept with plenty of potential, and with an opening shoot of the singer struggling in vain as a bloodied sack is pulled off his head, the video certainly grabs your attention. The video then drops into a series of epic mirrored and kaleidoscopic sequences.
Overall, the Vaseline music video is a hypnotic visual feast with murderous and sexual undertones…with strobes lights. Ok, that may not make sense until you watch the video…
You can still expect some absolute crackers from the other tracks on the EP such as I (Don't) Care, which has an opening guitar rift that just screams opening song at future gigs.
We don't expect them to be coming to Australia any time soon, but ease you sadness by watching the music video below and chucking their EP on repeat!