We Love First Beige So Damn Much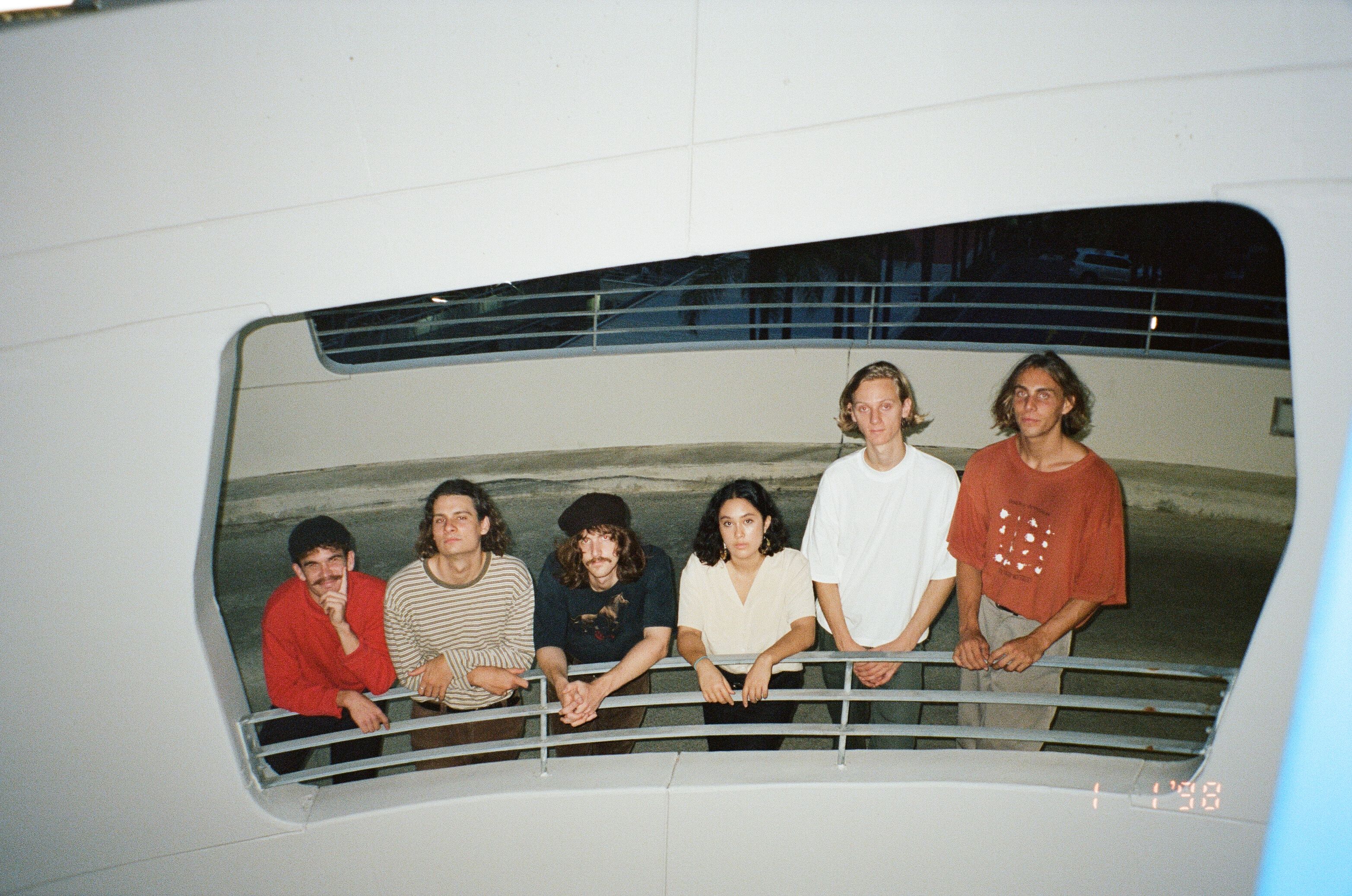 This is no hyperbole. First Beige is easily our favourite Brisbane band. There's something just so vibrant and bountiful about their intrinsic take on soul, psych and jazz. Details is the new single from the band and rivals everything else as one of the year's best new tracks.
First Beige knocked our damn socks off last year with their duel single, Vivid / Images. Flush with a bountiful amount of moving parts, it was hard to imagine them all working in complete unison. The six-piece managed to pull it off, however, crafting the jam of a lifetime that broadened their already mastered taste of groovy psych-pop. And let's not forget their 2017 collaboration with other Brisbane heartthrobs, These Guy, titled Sole Reality.
Details, the first piece of new music from the band this year, merely continues this groove-infested manifesto they've been building. Synth-laden and riddled with chiming percussion, the track instantly pursues a soulful and playful dance beat. Once the groove is placed and the dance feeling is heavily in tact, First Beige dirty it up with some jazz cues and saxophone solos—something even Neon Tetra would approve of.
RELATED: Tame Impala doesn't make psychedelic music anymore. Read more HERE.
Interestingly to note, First Beige pull a Tame Impala and Methyl Ethel—meaning band leader, David Versace, writes, records and mixes all the studio material then brings it to life with his five other fellow musicians. Pink Matter's Kerry Raywood donates her honey-textured vocals to the track and Versace own mother gets involved by providing the strings.
Versace explains the track is about evaluating your own perceptive of your own life.
"Sometimes it can be easy to get caught up in thinking about your lifetime as a whole rather than a path. It's about accepting that everyone's going to have a different way they want to live their life so do what want to do and stand tall," explains Versace.
You've got a handful of chances to see First Beige live this April and May in south-east Queensland. They're playing the Gold Coast, Yamba and twice in Brisbane, which includes their very own headline single launch at The Brightside. See all the tour dates below and stream Details.
First Beige Live Dates
SUN 14 APR
Komune, Gold Coast
THURS 18 APR
Yamba Surf Club, Yamba
SAT 27 APR
The Zoo, Brisbane
SAT 11 MAY
The Brightside, Brisbane