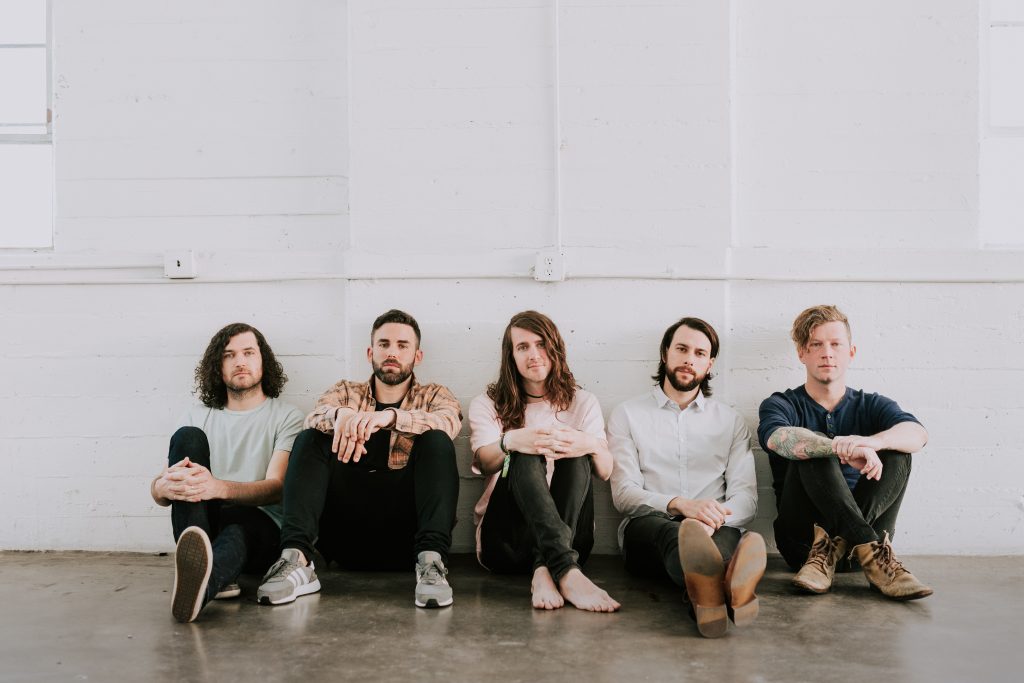 Mayday Parade are a staple of the emo-punk scene and their latest album 'Sunnyland' is a pure example of a band in the prime of their career. We had a chat to lead singer, Derek Sanders, about all things album and the excitement surrounding the bands appearance at the inaugural Good Things Festival.
Let's chat 'Sunnyland', first of all. It's had time to sink in and for fans to properly wrap their ears around it now, how's the reaction been?
Yeah it's been really cool, we're really happy with it! It's an album that we love and are very proud of and I think it's certainly one of our best albums. We started this tour in the US and it's been awesome to play some more of the new songs live. The crowds have been very receptive, it's been great.
How do you guys gauge an albums success nowadays given CD sales aren't quite what they used to be?
I think it's a combination of a couple of things. I think the most important factor is the crowds' reaction when we play new songs live. I think that's when you really know [if an album is successful], because it can be deceiving at times and hard to not know otherwise. But live is when you can really tell. When you play a song live and you get a good reaction, especially kids singing along, being energetic, that's the most rewarding thing, that's what makes me happy about it anyway. I mean, of course, you look at the rest of the stuff—how many streams it gets because that's the new thing given sales aren't as big a factor but live reaction is everything.
It seems as though the album takes the listener on a bit of a love journey. Can you let us in on some of the themes you tried to convey lyrically?
It's tough to say exactly but most, if not all, of it is inspired by real life events that I've been going through or thinking about. A lot of is looking back at the last 12 or 13 years of this band and even further back to growing up. We did the ten year 'A Lesson In Romantics' tour and that brought back a lot of feelings and memories of the very beginning of this band. And I think a lot of 'Sunnyland' is looking back at what got this band started and the things that we've been through and in the meantime.
I mean even the title 'Sunnyland' is kind of nostalgic. It's this old abandoned hospital in Tallahassee that's now torn down but was just so cool and we'd all just sneak in and move around and have fun. So it's really good to be able to look back with the album.
And in no time at all you'll be down under playing the inaugural Good Things Festival. Have you had much of a chance to suss out the lineup? First impressions?
Yeah, I mean I haven't had a whole lot of time to look at it but I remember thinking, "Yeah this is going to be awesome!" When we first confirmed it and were offered it, we didn't really know too much about who else was going to be apart of it, more just taking it on people's word basis. But then seeing some of the bands, like The Offspring will be awesome and The Used is one of my favourite bands but there's a lot of really cool bands on it.
You're no strangers to Australia. When you do venture south, are there regular Mayday Parade favourites that you just can't get enough of?
There's a couple that I can't think of the name! Three of us in the band are vegetarian are there's a couple of really good vegetarian spots we've been to and one of them, they did these nachos, and they were the best nachos I have ever had. It was in Melbourne but I can't for the life of me remember the name. But we used to try and go out and have family dinners with the band and crew and anybody else on the tour and head to cool little spots or highly recommended places, the food over there is awesome.
And just a couple of Good Things Festival would you rather's to throw a spanner in the works. Would you rather be a member of Babymetal or Dropkick Murphys?
Ooh Babymetal! And nothing against Dropkick Murphys but Babymetal is pretty awesome. We saw them live once and they're incredible so definitely them.
Would you rather guest spot on Pretty Fly For A White Guy with The Offspring at their Good Things set or have Corey Taylor join you on stage for Miserable at Best?
Dang! Wow, they both sound pretty epic but I'd have to go with Corey Taylor. It would be pretty awesome to experience that.
Sophie's Choice: If you had to cut one song from your setlist, which would you choose?
Let's see, if I had to choose one song. It might have to be Miserable At Best, just because we've played that one, at nearly every show and it's kind of a long and slow song. Don't get me wrong, I still love playing it but if I had to give up one I think I'd choose that because it's sort of that one we have to play you know!
Good Things Festival
FRI 9 DEC
Melbourne Showgrounds, Melbourne
SAT 10 DEC
Parramatta Park, Sydney
SUN 11 DEC
Brisbane Showgrounds, Brisbane
TICKETS