Live Review: Cub Sport w/ Eves Karydas & Merk @ The Triffid – 10.03.2018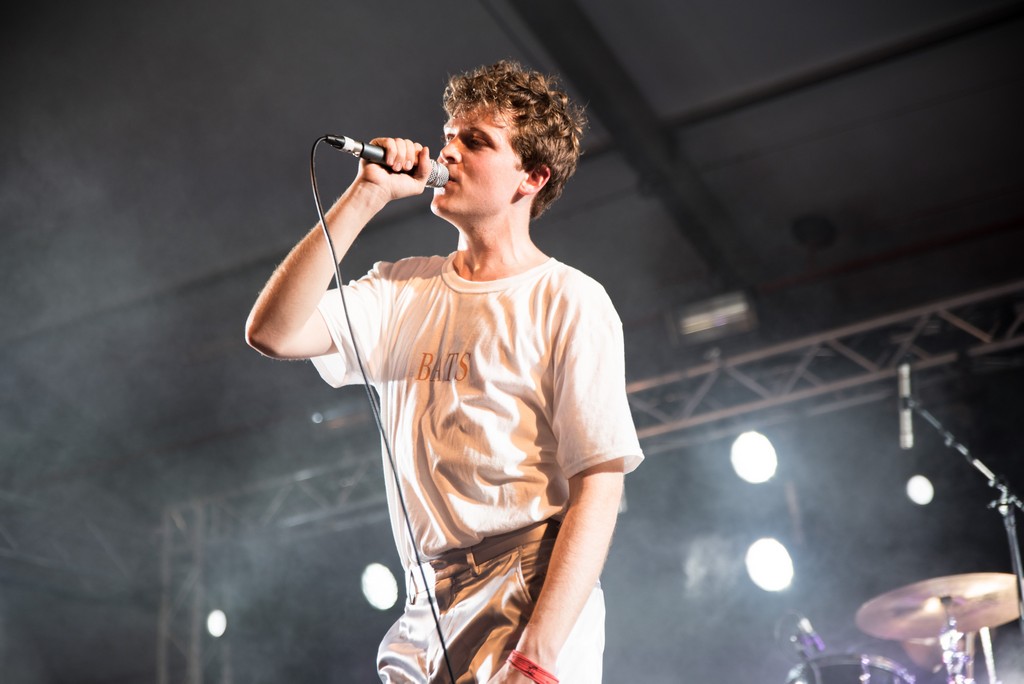 Cub Sport treated their home-town fans to two sold-out show over the weekend. The band performed songs from their latest release 'Bats' as well as few staples from their debut record.
First up were New Zealand boys, Merk—bringing with them quite an unexpected sound. Combining synths and guitars, we couldn't help feel a Tame Impala vibe coming through. Despite their youthful look, Merk delivered a solid set of chill alt-pop.
As soon as second support Eves Karydas hit the stage with her live band the crowd was visibly pumped. Her soulful vocal and electric stage presence ensured that punters were groovin' to the beat in no time. Coming back from a lengthy hiatus, Karydas offered more of a pop edge than she did under her 'The Behaviour' moniker. Think Lana Del Rey but with a double-shot macchiato—very easy to get addicted to.
The lights dimmed and the neon 'Cub Sport' sign lit up in a dramatic fashion. It was time for the main act. Cub Sport have long been championing inclusivity, with band members Tim and Sam announcing their engagement in July last year. They came onto the stage with absolute confidence and the audience was able to share in what was a pure celebration of their relationship. The band has also increased their production value, with the lighting and side of stage screens providing an even more engaging experience than previously.
Opening with O Lord, lead singer Tim Nelson stood bathed in an ethereal light in centre stage, leaving fans speechless. Each solo by Nelson included in the song was also met with this same lighting, and it was a perfect way to deliver the song. Each song from their album 'Bats' has been described as a chapter of the relationship and it was endearing to hear Nelson shyly explain the story behind some of their songs. For example, Banyo Blue tells the tale of their house hunting woes in Banyo. As millennials, some of us can relate.
Nelson is known for his dance moves, and always dual wielding two microphones in certain songs. It's a delight to watch. Hitting all their most popular tunes, it was a total sing-along night for the crowd. Fan favourites Chasin, Only Friend and I Can't Save You turning the room into karaoke. Since appearing on Like A Version back in 2016, their cover of Kanye West's Ultralight Beam has been a staple of their shows. The band perfected the numerous harmonies contained within the song, combing their three voices. It was another favourite of the crowd, and it definitely got them dancing. The crowd was also treated to a rare and memorable guitar solo by talented band member Zoe Davis.
Their roaring encore performance of Come On Mess Me Up and the band's down to earth attitude truly reinforces why Cub Sport's Australian dates were sold out and why they continue to be one of the favourites of the Australian music scene.