Strawberry Fields Unleashes Full 2018 Lineup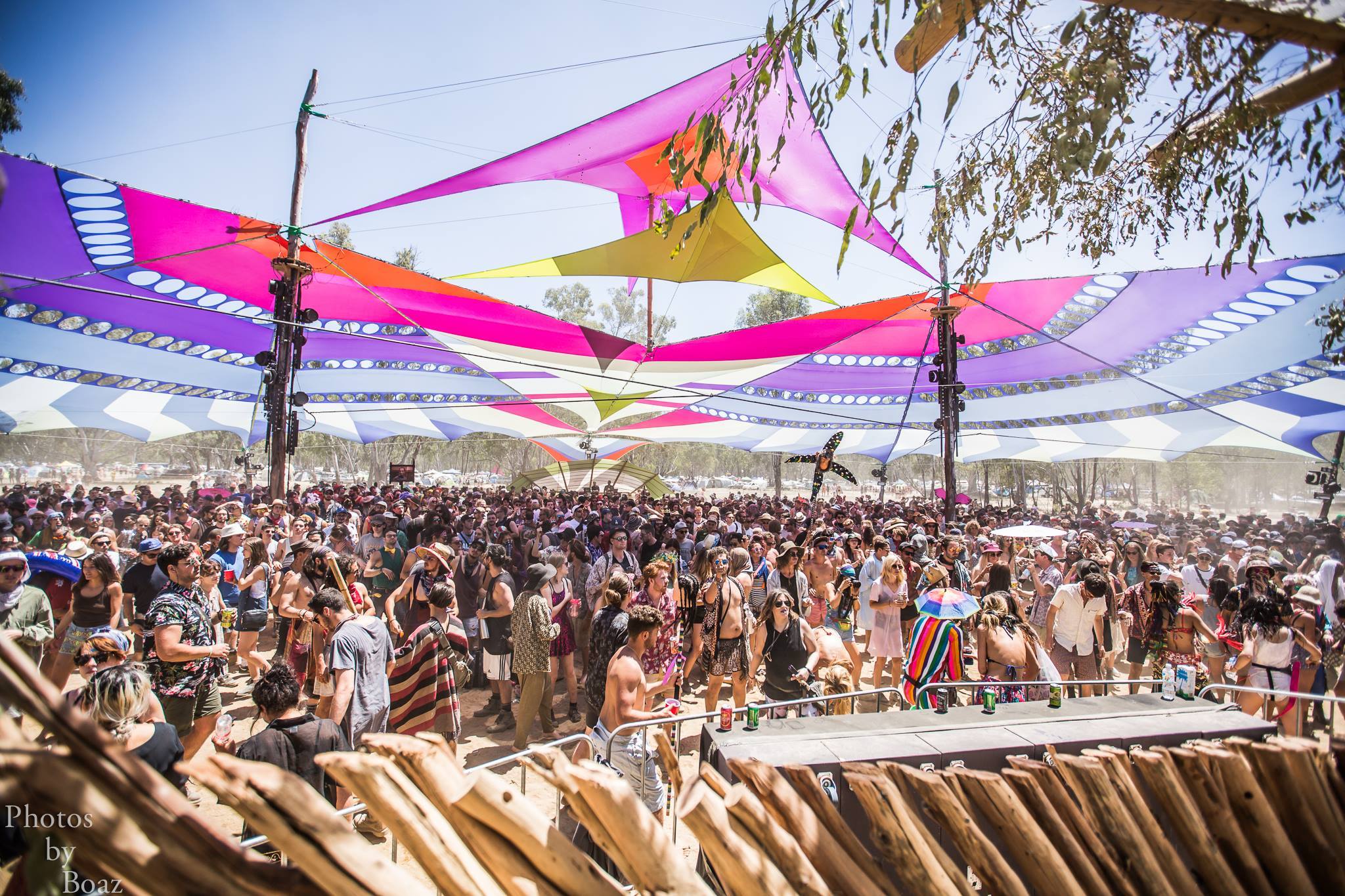 Reaching ten years for anything is an absolute feat. Strawberry Fields, one of Australia's most respected and famed bush festivals, has hit the double digits and celebrating an absolutely unreal lineup.
Joining the previously announced Honey Dijon—who was previously in the country for Sugar Mountain where she made history with one of the best live streamed sets—is Godtet, CC:DISCO, Rival Consoles, SIMONA, MXXWLL, DJ Seinfeld, Andy Garvey and many more. With a focus on electronic, dance and techno acts, Strawberry Fields still pulls out a few surprises with Hiatus Kaiyote coming out of semi-hiatus for the show as well as Kaiit, The Senegambian Jazz Band and more.
From the 16 to the 18 November, Strawberry Fields will take over the banks of the Murray River for three days of celebration in the form of art, music and dance. It's a coming to together of humans to embrace disco, funk and soul in all its raw capacities.
Tickets are currently on sale now but surely won't last long. You grab one, or ten, HERE. Scope the full lineup below.
Strawberry Fields Festival 2018 Lineup Announcement
Aaron Choulai & Daichi Yamamoto
Adi Toohey
Amaru Tribe
Barney Mcall's Empathy Chip
Billie-Jean
Cazeaux O.S.L.O
Charles Eddy
Claps
Close Counters
Cool Out Sun
Dan Bentley
Danika Smith
Digital Afrika
Danny OSX & Paul Gorrie
Duncographic
Echo Drama
Edgework
Feema
Funk D'Void
Godtet
Handsdown & Leighboy
Harmony Byrne
Inga Mauer
Jess Zammit
Jesse Brown
Kalala & The Round Midnights
Kurt Paradise
Lori
Louis McCoy
Luke Vecchio
Manchild & Miss Goldie
Midnight Tenderness
MIguel Moves South
Mike Guerrieri
Mitchell Gee
Moontide
Muska
MXXWLL
Nick Biggins
NIINE
Nomadic Rhythms
OJ Kush
OKA
P-Unique
Philosophia
Photograph your Aura (Nelson Dialect & Alnitak Kid)
Pounce DJ's
Relaen
Setwun & the Soulstranuts
Shio Otani
SIMONA
SO.Crates
SQL & Child
Surprise Chef
Swellnet
Tall Paul Plays Acid Piano
The Foxymorons
The Journey
The Rookies
TomGirl
Turner Street Sound
Uone
Wild Marmalade
WVRBVBY
joining…
30/70
Andhim
Andy Garvey
Bella Sarris
Blond:ish
Carl Craig
CC:DISCO!
Chancha via Circuito,
Dirtwire
DJ J'NETT
DJ Nobu
DJ Seinfeld
HAAi
Heidi
Henry Wu
Hiatus Kaiyote
Hoj
Honey Dijon
LUNA-EXCHANGE (Horatio Luna & Zeitgeist Freedom Energy Exchange)
Jaala
Jayda G
Jimpster
Kaiit
Kamaal Williams
Lonely C
Max Graef
Minilogue
Move D
Nicola Cruz
Oona
Dahl
Out of Sorts
Orpheu The Wizard
Pearson Sound
Peter Van Hoesen
Pjenné
POW! Negro,
The Public Opinion Afro Orchestra
Rival Consoles
Sasha
The Senegambian Jazz Band
Third Son
Township Rebellion
Wax'o Paradiso
Willow