The Tour Rider: 18 November – Luke Million, Hockey Dad, Don Henley + Many More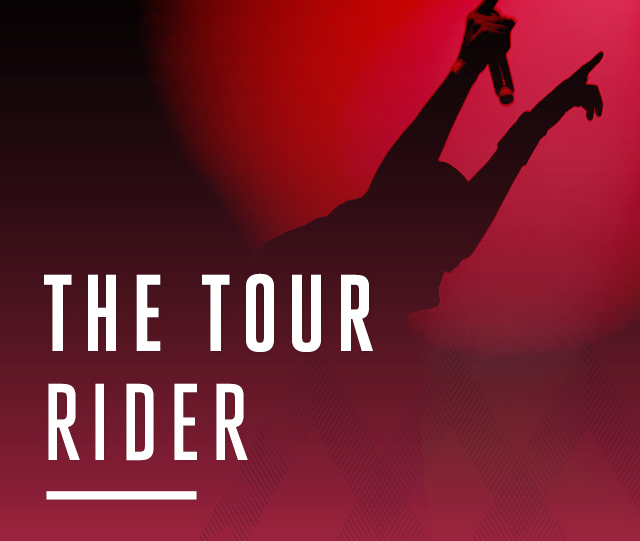 Time is money. Money is precious. Each day seems to get away from you faster then the last. You have boutique music festivals to pretend to know about. You have doomsday planning to do since Trump was elected. You have foreign foods to Google so you can make The Urban List's articles feel like old news. We know how full your schedule is, that's why we at AAA want to save you some time with The Tour Rider!
Contained in this top-secret dossier we have the best tour announcements that come across our editorial desk (and even a few that we had to go searching for), so read up if you want to show up! The Tour Rider is published bi-weekly.
In this edition of The Tour Rider: Hockey Dad, ADIEU, Van Larkins, Phil Barlow And The Wolf, Luluc, Don Henley, and Luke Million.
Luke Million Announces Hella Visual 'Live Journey' Tour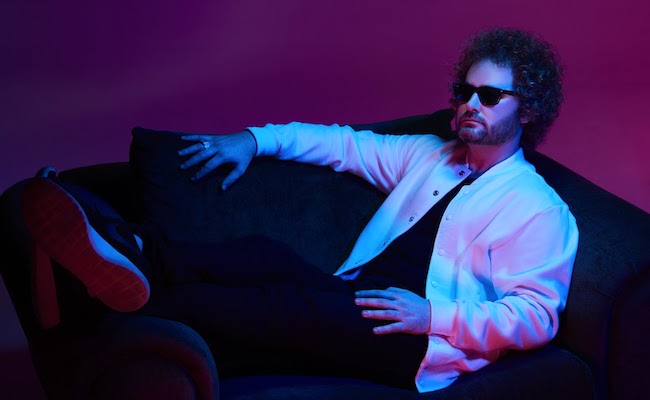 Almost a year after his previous tour, Adelaide electronic dude Luke Million has announced he's hitting the road for his 'Live Journey' tour over summer! If you haven't heard him before, be sure to feast your musical brains on his remix of the Stranger Things theme (it's below if you missed it!).
In any case, if '80s-inspired deep beats are your thing, Million's touring journey is sure to be a spectacular one, with a visual spectacle in tow and special guest pop-ups for each of the dates. Beginning with Oxford Art Factory's 5 Seeds IRL Party next week, and continuing with appearances throughout December and into January, Million is set to play festival and club shows including Southbound and Beyond The Valley and across the East Coast.
Former Eagle Don Henley Announces Aussie Tour & A Day On The Green Shows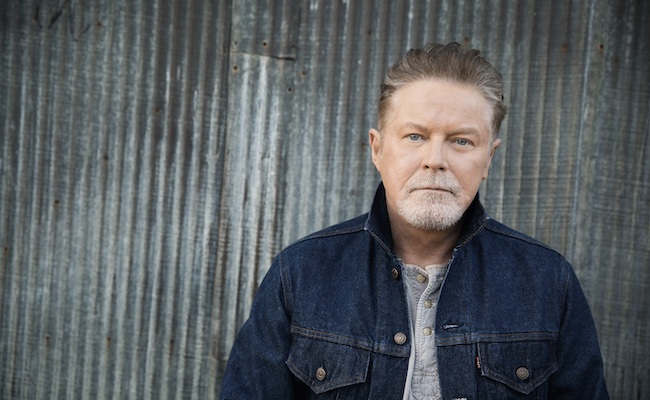 Don Henley, best known for his work as a founding Eagles member, is returning to Australian shores for another national tour! His 2017 tour will showcase his latest work from his vast solo songwriting career amidst a 15-piece band.
Henley's show has received flawless critiques worldwide and now Australian fans will get to experience his latest album 'Cass Country' for themselves in arenas and at A Day On The Green. The former Eagles drummer will be joined by American singer Jewel, who will open his arena shows and also perform at A Day On The Green.
Don Henley Australian Tour Dates
supported by Jewel
SUN 5 MAR
A Day On The Green @ Kings Park & Botanic Garden, Perth
WED 8 MAR
Rod Laver Arena, Melbourne
FRI 10 MAR
ICC Sydney Theatre, Sydney
SUN 12 MAR
A Day On The Green @ Sirromet Wines, Mt Cotton QLD
WED 15 MAR
Adelaide Entertainment Centre, Adelaide
SAT 18 MAR
A Day On The Green @ Mt Duneed Estate, Surf Coast VIC
Get Tickets HERE
Luluc Announces Support Tour With Dinosaur Jr.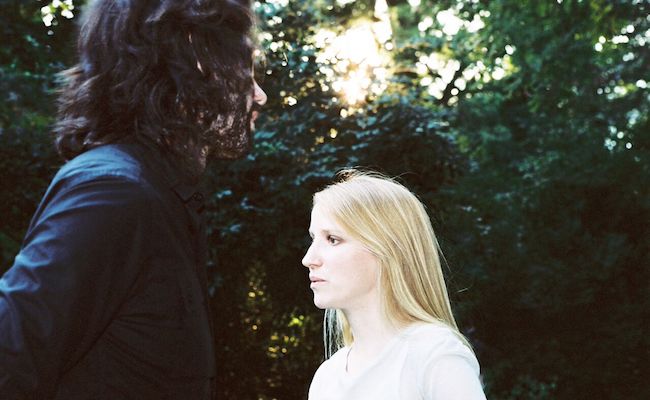 Before embarking on their third studio album release, indie-folk duo Lulac are returning to their homeland Australia for a nine-date East Coast tour. The duo, born out of Melbourne's thriving music haven, relocated to New York to pursue a musical career, and ever since the dispersion of their indie goodness has been quickly gaining momentum.
The majority of their tour dates will be in support of American indie-rock mainstays Dinosaur Jr., however, Melburnians can see the hometown duo's only headline show in February!
Luluc Tour Dates
FRI 6 JAN
Music on the Hill, Red Hill VIC
THU 12 JAN
The Metro, Sydney*
FRI 13 JAN
The Triffid, Brisbane*
SAT 14 JAN
Miami Tavern, Gold Coast*
SUN 15 JAN
The Northern, Byron Bay*
WED 18 JAN
The Capitol, Perth*
THU 19 JAN
The Gov, Adelaide*
FRI 20 JAN
The Croxton, Melbourne*
Sat 11th Feb
The Northcote Social Club, Melbourne
*Supporting Dinosaur Jr
Get Tickets HERE
Phil Barlow And The Wolf Spread Love With Love Is All I Feel Single Tour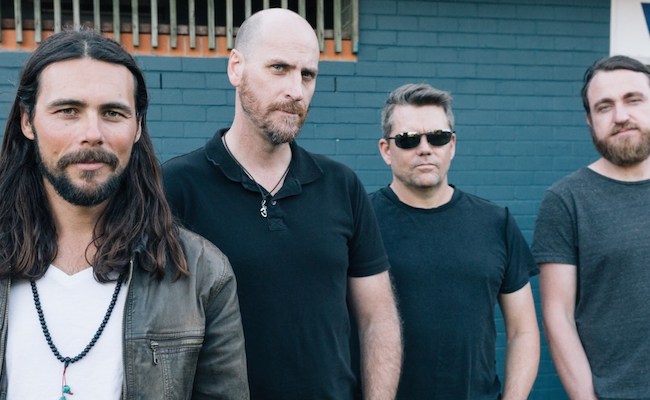 Gold Coast blues-rock outfit Phil Barlow And The Wolf recently dropped their rocking funk-groove single Love Is All I Feel, and the 4-piece are celebrating by announcing their plans for an Australian tour!
The single and tour will have its official launch at the band's hometown NightQuarter in early December before they embark on a riot-bound tour and no doubt create even more stories to go with the bra-removal shenanigans of their past!
Phil Barlow And The Wolf Love Is All I Feel Single Tour
FRI 2 DEC
Night Quarter, Gold Coast QLD
SUN 4 DEC
The Rails, Byron Bay NSW
THU 8 DEC
Frankie's Pizza, Sydney
FRI 9 DEC
The Stag and Hunter, Newcastle NSW
SUN 11 DEC
Beaches Hotel, ​Wollongong NSW
SAT 17 DEC
Sonny's House of Blues, Brisbane
Get Tickets HERE
Van Larkins Announces Fingerstyle Guitar Tour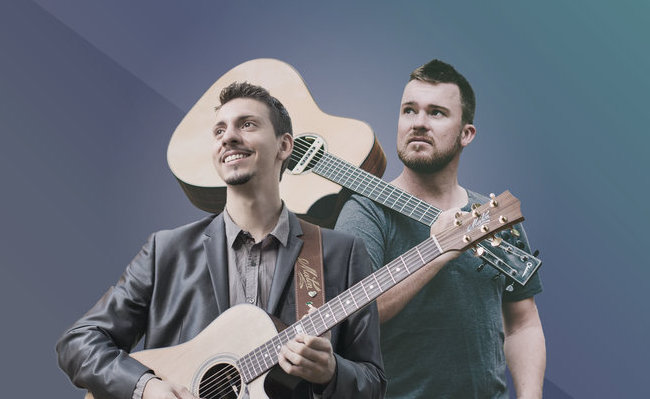 The art of fingerstyle guitar may be a fairly new concept to some, but practiced Queensland guitarist Van Larkins has perfected the technique and revealed grand plans to share it with Australia!
If you're unfamiliar with the technique, which is likely, Larkins sums it up as "using every possible part of [the] guitar to make music".
"It could be bending the neck to make that 'wah wah' sound, or pushing my elbow on the back to create delay, while wiggling the capo for a whammy clav effect," Larkins said.
The self-professed experimentalist will be joined by the skilful Italian Andrea Valeri on an East Coast tour in December.
ADIEU Lights Up The Triffid In Electronic Event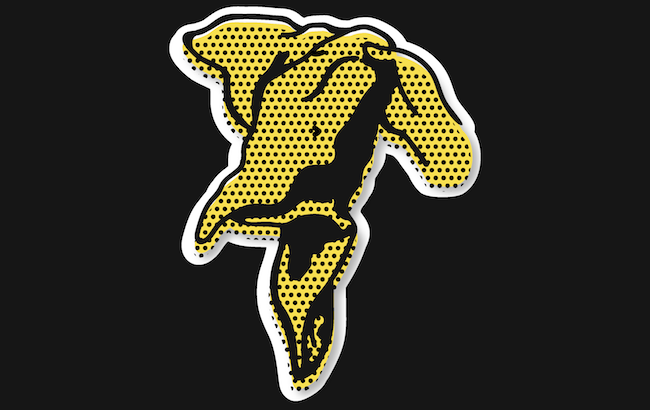 Question: What do you get when you combine some of Brisbane's best upcoming electronic artists and a colourfully decorated Triffid? Answer: ADIEU!
This new collaborative event will highlight Brissie's underground electro talent as well as a spectacular lighting and audio show. Heading the event, which is just around the corner on Saturday the 10th of December, will be AUSTEN, Capre, Rahms, and Zaped, who will perform in the redecorated Triffid hanger. Illuminated trees will line the venue, accompanied by a spectacle of visual storytellers and graphic artists.
ADIEU Line Up
Music
AUSTEN
Capre
Rahms
Zaped
Visual
Joel Matheson
Patrick Hameon
Hockey Dad Announce 'Benefit Of The Doubt' Regional Tour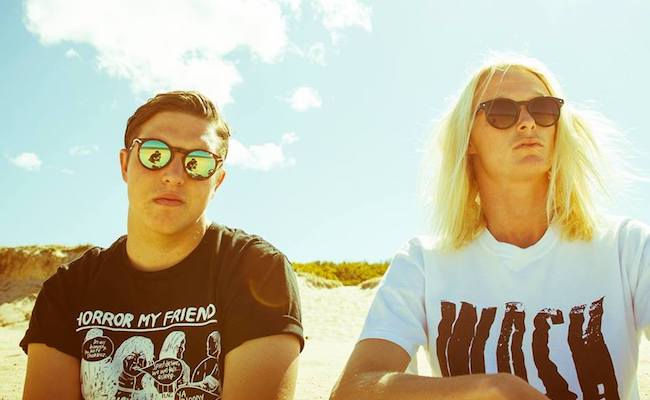 Surfing and rocking duo Hockey Dad have announced plans to grace the tour circuit once again, this time treating fans to their cruisey punk grooves on an eight-date regional tour after the New Year (which they'll low-key be spending at Falls).
Hockey Dad have had a busy 2016, releasing their debut full-length album 'Boronia' and toured all around, and yet these surfers are already booking up their 2017! Their February-March tour is looking like the perfect opportunity to prep their live performance, before heading to SXSW in Texas next year alongside the many Australian groundbreakers storming the U.S.
If you're yet to ride the Hockey Dad wave, it's not too late – read up on the band in our interview from earlier this year!