Eves Karydas Returns Home To Tour With Cub Sport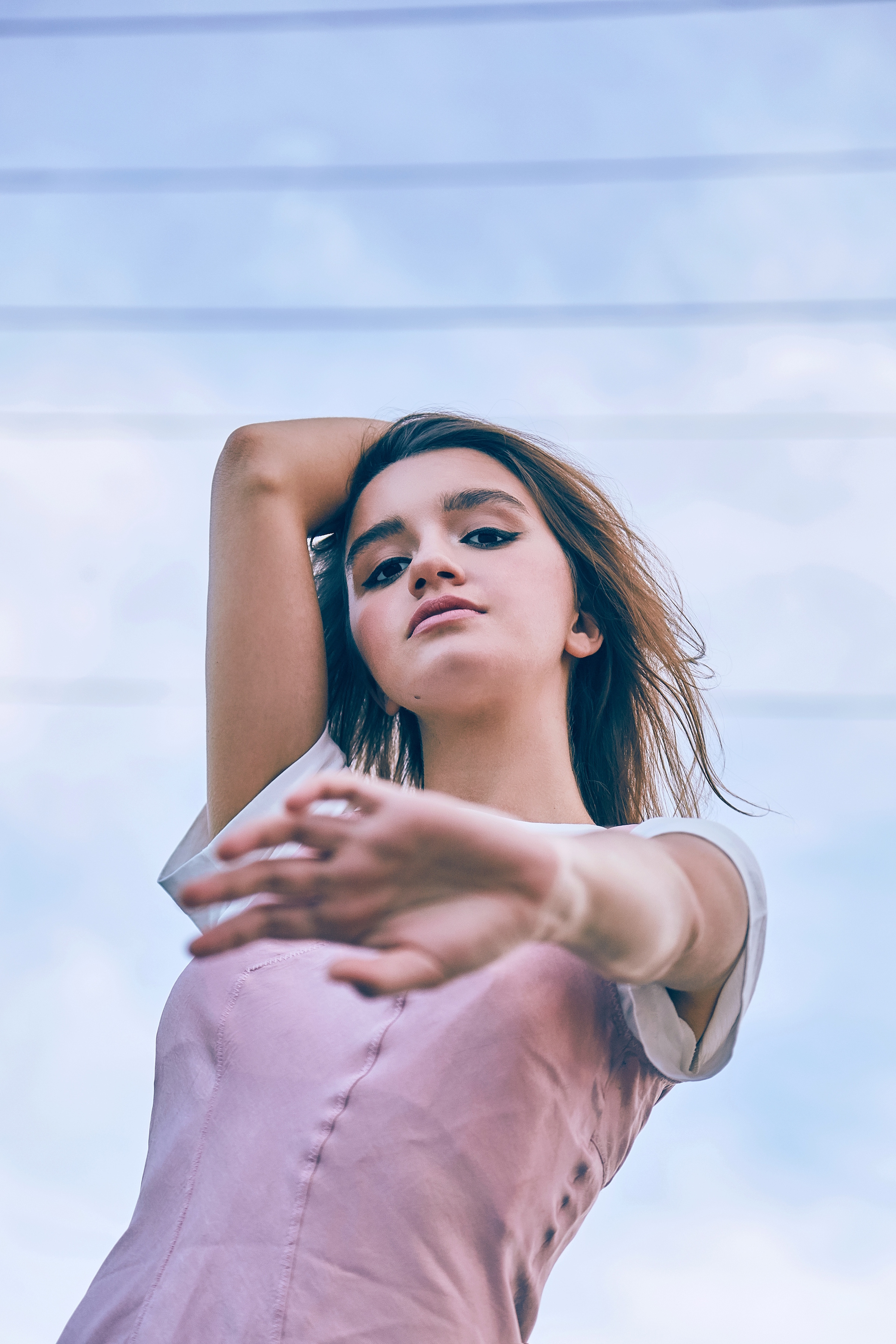 We've been really, really like the cut of Eves Karydas' jib lately. To follow up her two perfect single releases, the Brisbane-cross-London artist returns home to join Cub Sport on their national tour.
Hitting all capital cities of Australia starting later this month and rolling into March, Eves Karydas and Cub Sport will even be playing multiple shows in the one destination. Melbourne will be treated to four (!) shows, Brisbane with two and some of those are under 18 matinee and all ages gigs.
Returning to the scene last November with another name change and a fresh outlook on pop dynamism, Karydas hit back with her most elegant song yet, There For You. Showing just what a force she is since moving oversees and collaborating with some of the biggest names in the game behind the scenes Karydas followed that single—being one of our favourites from last year—with Further Than The Planes Fly. It's a near perfect track and is giving us a run for our money for best track of this year, already.
Check out Eves Karydas' crazy tour schedule below alongside Cub Sport. Perhaps we might see a solo show from her while she's back on home turf? In the meantime, stream her most recent pop perfection, Further Than The Planes Fly.
Eves Karydas Live Dates
w/ Cub Sport
THURS 22 FEB
Jack Rabbit Slims, Perth
FRI 23 FEB
Jack Rabbit Slims, Perth — SOLD OUT
SAT 24 FEB
Fat Controller, Adelaide
SAT 3 MAR
The Corner, Melbourne — SOLD OUT
SUN 4 MAR
The Corner, Melbourne (U18 Matinee)
SUN 5 MAR
The Corner, Melbourne — SOLD OUT
MON 5 MAR
The Corner, Melbourne
SAT 10 MAR
The Triffid, Brisbane — SOLD OUT
SUN 11 MAR
The Triffid, Brisbane
SAT 17 MAR
The Metro Theatre, Sydney — SOLD OUT