Live Review: Vera Blue w/ LANKS & Lastlings @ Woolly Mammoth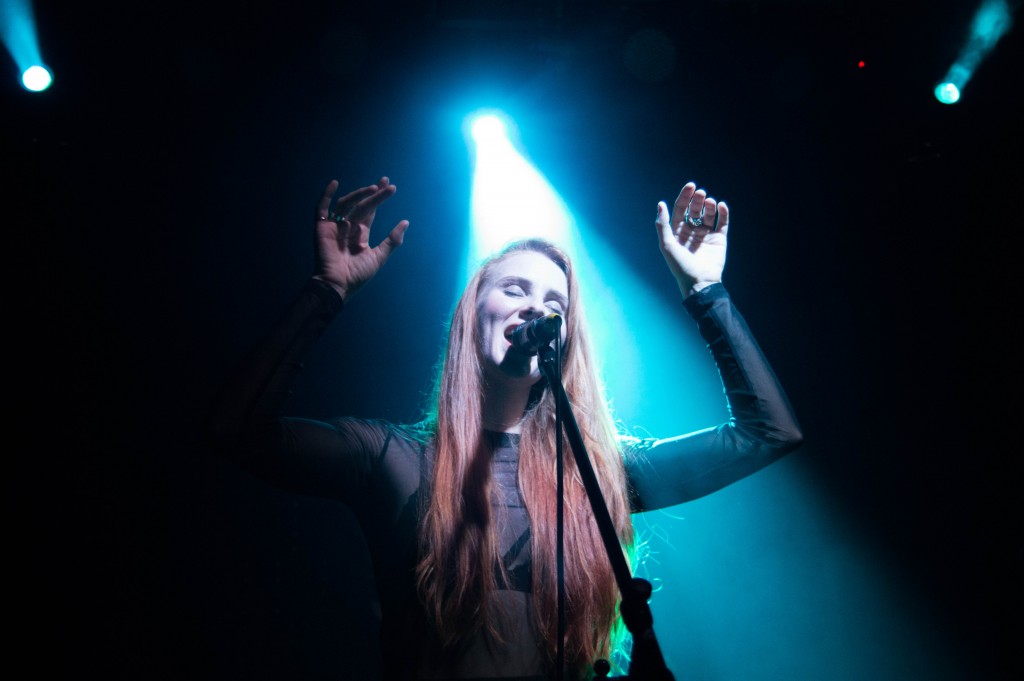 It was a fortunate month for Brisbane as two phenomenal vocalists had graced the city in quick succession. Vera Blue had returned to play a headline tour after a smash performance during BIGSOUND festival only days earlier. Of equal calibre, Montaigne was to wow audiences at Brisbane Festival's Speigeltent.
Blue has joined the rare few namely Lisa Mitchell and Matt Corby in rising from reality show credit into top indie breakthrough acts. Her voice is nothing short of a finely cultivated instrument, yet it's her unique songwriting which combines folk melodies with show-stopping electronica that has catapulted her to success. As part of her tour she blew away Brisbane's Woolly Mammoth with two stellar supports.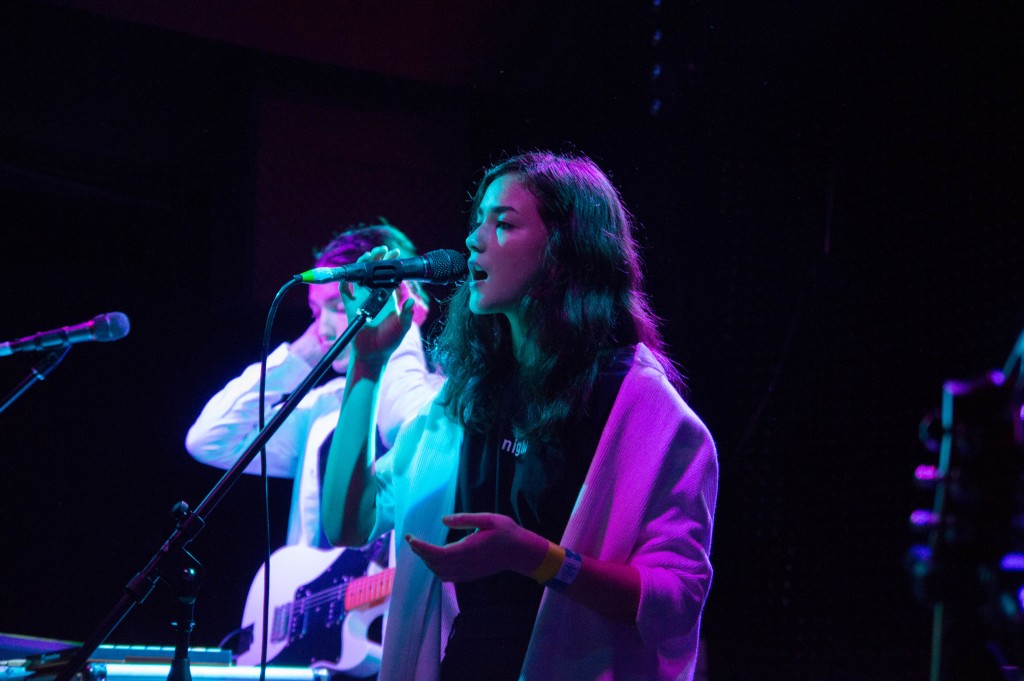 Joining her on the Brisbane leg of the tour was Gold Coast sibling duo Lastlings. The pair brought their dreamy electronic soundscapes which soon had the crowd swaying in euphoric unison. Amy Dowdle's angelic voice is silky and ethereal under the pair's signature swelling synthesisers.
Chills is always a highlight of their set as the crowd basked in the glimmering solace of the Lastlings' brand of dream-pop. The duo finished with the gorgeous textures from new Track YOU, leaving the crowd thirsty for more!
Taking to the stage next was Melbourne tunesmith LANKS. A contrast to the drifting electro-pop of earlier he provided a harder aural candy led by Golden Age from his latest EP. The crowd who had now packed the room was treated to a chunky mix of his Just A Gent collab Heavy As A Heartbreak.
The track was a certified banger combining solid vocal work with beats that would give Flume a run for his money. With skilful guitar work and band to back him up LANKS topped off his set with new track Holla, a luscious backdrop of glitchy loops that got the crowd going.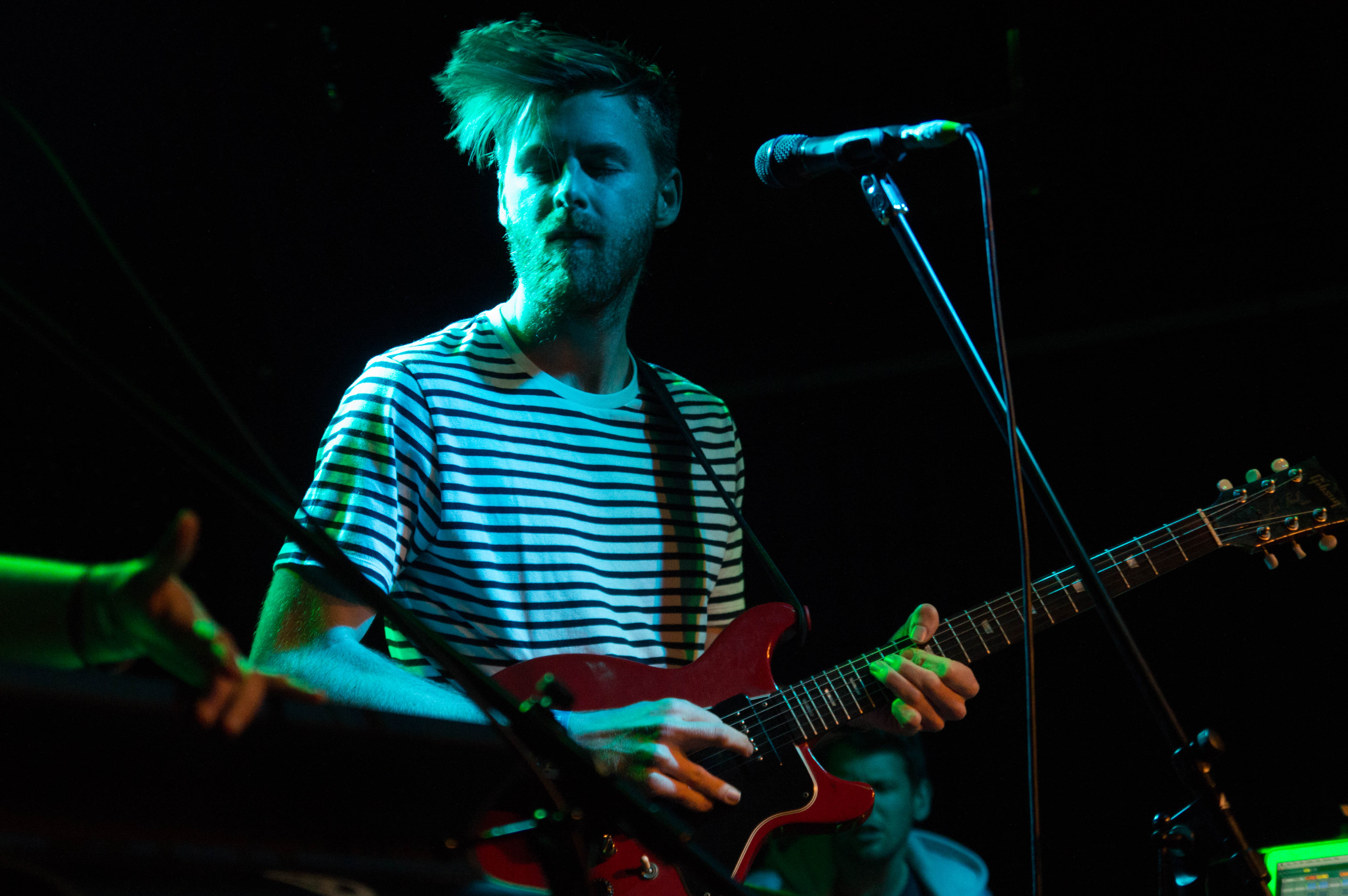 Before her moniker Vera Blue, Celia Pavey had appeared on a little known show called 'The Voice' wowing Australian audiences with a rendition of Scarborough Fair, a tune made famous by the celebrated duo Simon and Garfunkel. Since then Vera Blue has emerged from those glittery embers like an electro-folk phoenix. This glorious rebirth was re-envisioned on stage as she entered, wreathed in blue light.
Opening with Fingertips, she then treated the mammoth crowd to heartbreaking new odes First Week and Private. Onstage she resembled a Florence Welch with her fiery yet gentle presence. Her impassioned lyrics and ceiling-shattering vocals meant when the crowd weren't simply standing stunned they were belting every verse.
Settle was one of the highlights of the set with Blue breaking out the acoustic guitar providing a captivating build-up, fuelling the mind with serene visions that a recording could never achieve.
The sonic brilliance continued in two tracks from her latest EP, Turn and Patterns. Lyrics such as "Just because the sun always shines doesn't mean you feel warm inside" are strangely empowering, yet at the same time a crippling dose of melancholy that left the crowd in a trance. The crowd then had the rare opportunity to be serenaded with folk tune Scarborough Fair, which brought a clarity that restored them from their blissful daze.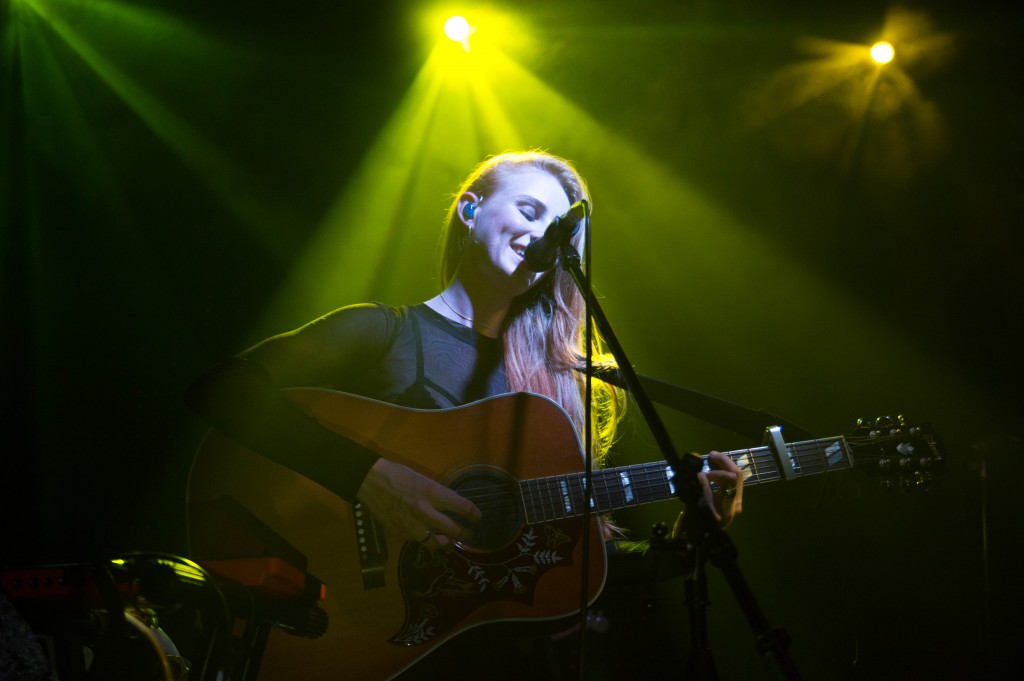 Hold closed the show, leaving us all moreish for Blue. Her angelic vocals felt as if they had ascended into the stratosphere as she manned a synth-pad for the final effort. The versatility of sound demonstrated throughout the set means that Blue may very well depart from packed clubs as she could soon fill concert stages, when provided with a full length record.
Vera Blue spread her wings as a singer and guitarist but now has cemented a distinct sound, evolving her love affair with folk using sultry highflying electronica. In a live setting the results are tender, fierce, and always mesmerising. It's an evolution that feels like a coming home for Blue and its no doubt the music that she has always wanted to make and is now unleashing amidst a brilliant electronic sheen and commanding vocals.
Check out our Photo Gallery HERE and check out Vera Blue's recent 'Like A Version' HERE