'We' Is LUCIANBLOMKAMP At His Most Fragile & Sincere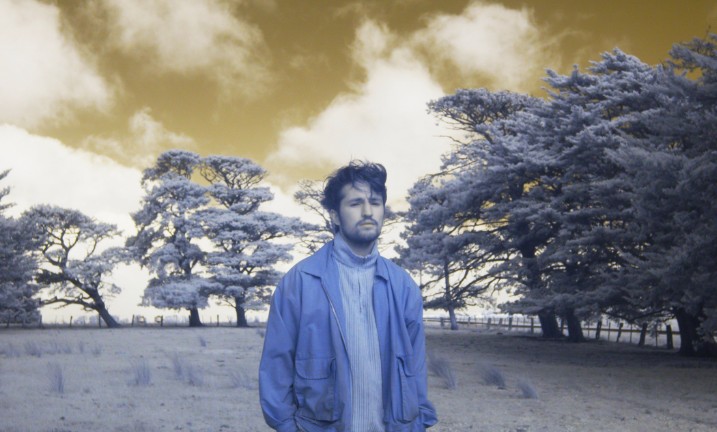 Acclaimed Melbourne producer and singer-songwriter, LUCIANBLOMKAMP, has realised his most sincere and surrealist piece, We. It's comes with the announcement of the final piece of his ambitious three part album, 'Sick Of What We Don't Understand'.
We is a warm and surreal moment from the music-maker. He's known for his off-kilter, dystopian production with a lyrical focus of difficult transformations and self-realisation. Continuing to break moulds, he's released We—the most personable song he's released yet. It's a short and dream-like track that ambles along to an emotional tale. LUCIANBLOMKAMP wrote this song about his girlfriend and frequent collaborator, Rosebud Leach.
"LUCIANBLOMKAMP and love songs don't usually land in the same sentence, but I felt it was extremely important to not ignore this side of my life when it comes to writing music. My girlfriend Rosebud has been my rock for so many years and this song is for her as she's obviously played a huge part in this transition of the SOWIDU record," explains LUCIANBLOMKAMP
'Sick Of What We Don't Understand (Part 3) releases October 19 via Good Manners Records. It follows the sting of dynamic singles the musician has released over the past year including the Eliott-featuring, Doing This For You, the immaculate Endless and the grime-inspired Still No, which features UK rapper, Trim.
In other news, LUCIANBLOMKAMP is hitting the road to celebrate the release of his newly completed album and he'll be joined by very special guests, Two People. The duo stunned at this year's BIGSOUND and will have their debut album, 'One Body', ready to road test. Two People have impressed us recently after a two year break with their excellent new singles, I'm Tied, To You and Something To Talk About.
Stream We and get the tour information below.