The Presets Are Drip Feeding Their New Album 'HI VIZ'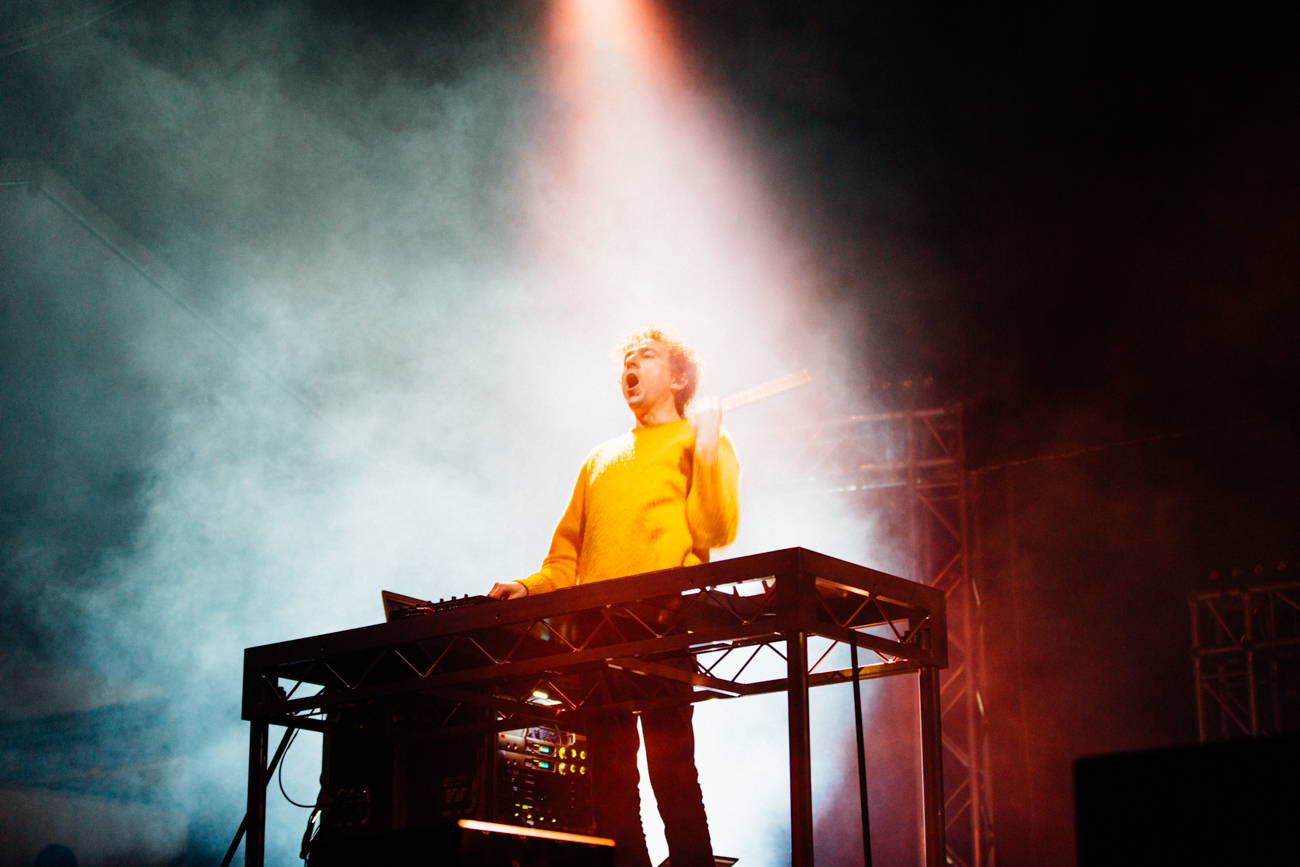 Anticipation for The Presets' fourth studio album, 'HI VIZ' is at fever pitch. Dropping three official singles in the lead up, the group continue to take to social media to tease some more album tracks.
Tools Down has to be the workout anthem for the year. Riding a classic techno beat, The Presets play mercy to their fun and weird claustrophobic electronica. Though Tools Down could be the album's biggest banger, newly shred Are You Here is a proxy psych moment that seems incredibly deep to sink your teeth into. It also features DMAs. Not to mention the extreme visual accompaniment. It's crystal clear The Presets have a mindset and goal for 'HI VIZ' and they're not backing down on it.
So far, The Presets have shared three amazing full-length tasters of 'HI VIZ'—Downtown Shutdown, 14U+14ME and Do What You Want. The album also features the talents from DZ Deathrays' Shane Parsons, Kirin J Callinan, Alison Wonderland, Jake Shears, DMAs, Rromarin, Touch Sensitive and more. The group have delivered a back-to-basics set, deliberately curated as a proxy for The Presets' live experience.
The Presets will be on tour soon behind the album. Scope those dates HERE.
The Presets – 'Tools Down' (album preview)

💦🛠🚧 TRACK 7 :: TOOLS DOWN 🚧🛠💦Sometimes, after a long, hard week, the only way to truly unwind is to dive head first into a longer, harder night. So throw those tools down, rip those shirts off and let us do some of the work… Jake Shears and Fritz Helder got here hours ago and the place is pumping. FEEL the power.#HIVIZJune1 Visuals by Jonathan Zawada

Posted by The Presets on Sunday, 27 May 2018
The Presets – 'Are You Here? (feat. DMA's)' (album preview)

✨🚀✨ TRACK 10 :: ARE YOU HERE? ✨🚀✨Where the bloody hell are ya? Oh.. you're here? Great.Coz we've joined our friends DMA'S to present this kaleidoscopic, vision of rave, love and omni-dimensional goodness. Remember that trip you bought from Dr Rod in 1996? It's about to come back on again… hard.#HIVIZJune1 Visuals by Ken West

Posted by The Presets on Monday, 28 May 2018