A Christmas Miracle Q & A: Yes Sir Noceur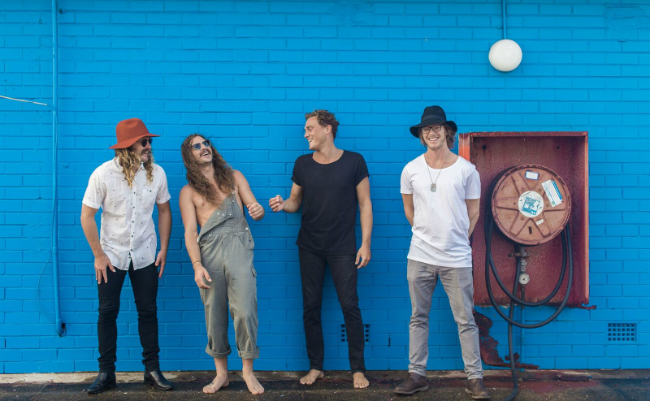 The legends behind the Gold Coast's thriving indie scene GD FRNDS are throwing the live music Christmas party to end all Christmas parties (well, until their 2017 xmas party), 'A Christmas Miracle'. The smorgasbord of music on the 10th of December will includes set from Borneo, Yes Sir Noceur, Idiio, Wren Klauf, and plenty of bangerz spun by local DJs. To get into the spirit of the silly season, we asked the lads of Yes Sir Noceur some festive questions to find out makes a truly jolly Christmas.
Firstly, what's the best Christmas present you've ever received?
My two front teeth, why? For chewing silly!
Rolling with that question, what's the worst you've been given?
Gonorrhoea, it's the gift that keeps giving…
As a band, what skills do you possess that could help Santa on Christmas Eve?
We're kind of rad at feeding the horse, so a reindeer should be no problem. Everyone's gotta eat…
Which Christmas carol could you theoretically make a banger?
Frosty The Snowman. Rory's ex-partner is an ice queen…
If you played Secret Santa with the GD FRNDS 'A Christmas Miracle' lineup, who would you like to be your Santa and vice versa?
The boys from Borneo seem to be packing some mighty gifts, playful secrets.
All the band wants for Christmas is…
Two (x2) front seats at John Farnham's Gold Coast show next year. He is the voice!
If Rudolf fell ill and couldn't guide Santa's sleigh this Christmas, which band member would be the best replacement?
Harry's nose is always red because he's an alcoholic, there's no RBT's up there right?
The best Christmas day lunch is…
Milton Mangoes, they get you through the hot day.
Lastly, GD FRNDS 'A Christmas Miracle' is the best Christmas party happening on the Gold Coast because…
It's got everyone on Santa's bad list attending. Come get festively filthy!
GD FRNDS' 'A Christmas Miracle' Showcase
Borneo
Yes Sir Noceur
Idiio
Wren Klauf
Klubknight [Live]
DiskoDisco [DJ Set]
SAT 10 DEC
Miami Shark Bar, Gold Coast
Tickets At The Door