AAA Backstage's Guide To Laneway Festival 2019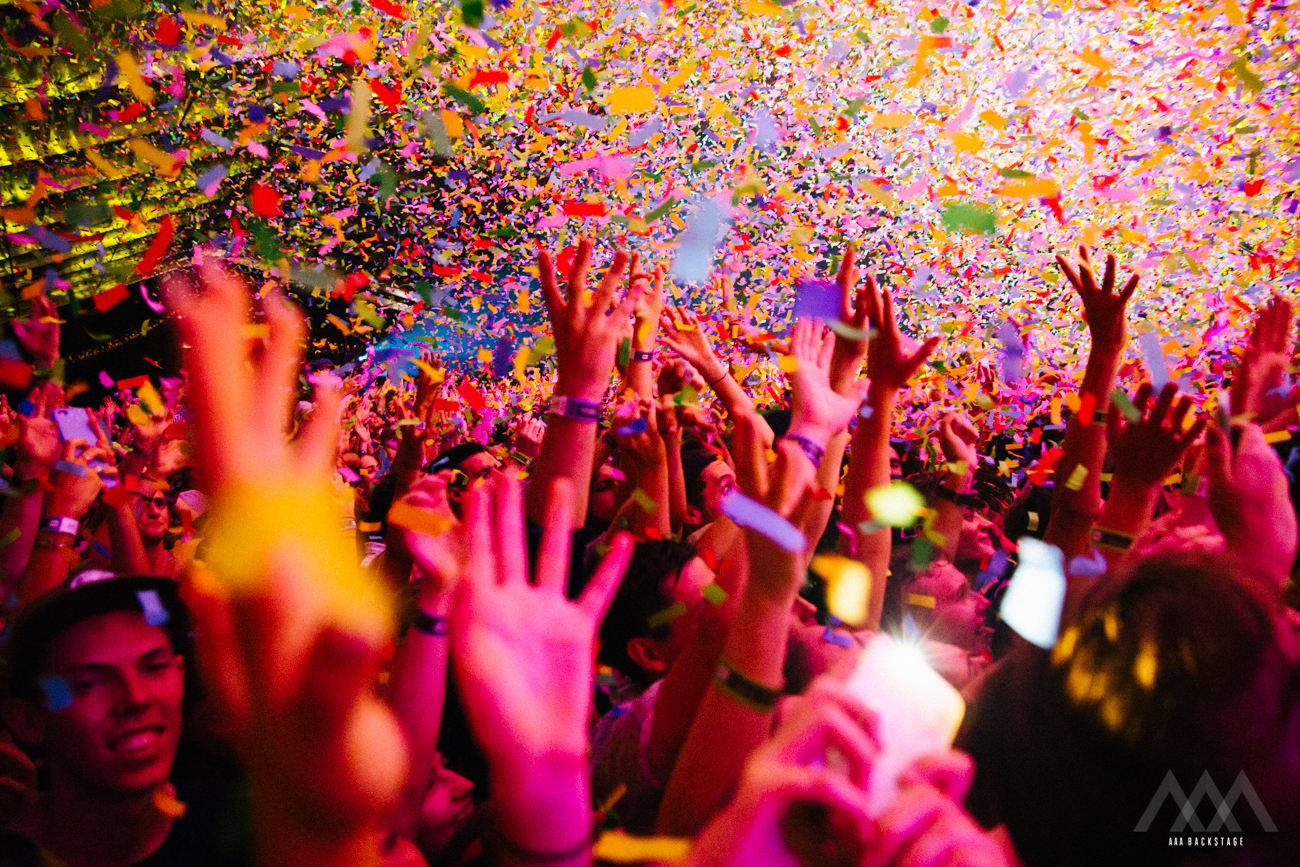 As the new year rolls on, the anticipation for yet another instalment of Laneway Festival rises. With less than a month to go, there's still time to discover who to catch at the festival. In typical Laneway Festival style, the lineup is stacked with national treasures, international sensations and rising talent.
Speaking of rising talent, we've collated a list of acts you should absolutely pay attention to. Sure, you might know all the words to Courtney Barnett's new album or you're ready to have your heart broken by not being able to get to the front barrier for Gang of Youths. But here's a selection of Laneway Festival acts who you might not otherwise know but are well worth watching to see what the hype is all about.
RELATED: See the full list of Laneway sideshows HERE.
Jon Hopkins
Releasing one of 2018's most ambitious, flourishing and full-bodied pieces of music in 2018, Jon Hopkins is an electronic music mastermind. There are few hyperboles that can be used to describe his magnificence. 'Singularity' was a perfect exploration of harmonic and emotive electronica set to the best of a transcendent and arpeggiated techno backdrop. With this incredible new album under his belt, Jon Hopkins is easily one of the most hyped acts to see at Laneway Festival. Just for reference, his exclusive live set for Pitchfork should make your jaw hit the ground.
Methyl Ethel
Nearing the release of their third studio album, Perth's Methyl Ethel have quickly become a celebrated psychedelic act around the world. Taking an incredibly austere and unique approach to alt-pop—thanks to bandleader Jake Webb's distinctive melodic grooves and songwriting structures—Methyl Ethel have, collectively, become an unstoppable force. Recent singles—from the forthcoming 'Triage' out on Friday 15 February via Dot Dash / Remote Control Records—Scream Whole and Real Tight show Webb's immediate focus toward the insatiable and arresting formulations of music composition.
Mitski
There's no better success story at Laneway Festival 2019 that Mitski. Forming out of the underground, slowing but very surely, this singer-songwriter and producer has achieved incredible fame for her three incredible albums. Her most recent effort—the celebrated 'Be The Cowboy'—devolves her perplexing alt-pop into soaring heights. Mitski has finally found her footing and with that, a stirring and emotional response to pounding pop songs. Her breadth as both an artist and woman makes Mitski a formidable force.
Jorja Smith
At only 21-years of age, the most buzzed-about RnB artist in the world right now, Jorja Smith is treating Laneway stages this year. Singing of love, human observations and anger, the young UK artist is effortless in her flow, delivery and approachability. 'Lost & Found', her debut album of last year, achieved new heights and fame around the globe, not to mention her collaborations with Drake and Kendrick Lamar. Needless to say, you must see Jorja Smith before she is taking over stadiums.
Crooked Colours
Closing in on the release of their yet-to-be-named sophomore album, Crooked Colours have worked exceptionally hard to be where they are today. Following 'Vera', their debut album, the group experienced worldwide acclaim with constant touring. And for good reason, as the three-piece's take on clinical and intelligent dance music is highly infectious. Recent singles, I'll Be There and Do It Like You show two sides the very intriguing Crooked Colours coin—one of high-octane electronica that's both hypnotic and insatiable; the other, a calculated approach to songwriting with vivid soundscapes of samples, heady percussion and wondrous synth strikes.
What So Not
Shaking up the formula with his debut album—'Not All The Beautiful Things', released last year—famed producer What So Not approaches pop, electronica, EDM and dubstep with impressive detail and progression. With features from Daniel Johns, Skrillex, KLP, San Holo and even Toto, just to name a few, his first full body of music was heavily anticipated and delivered in more ways that one. Each song transcends the norm while achieving a new standard for electronica and pop in Australia.
Tickets to all legs of Laneway Festival are still available. Be sure to gather your mates for some epic live music and get your tickets HERE.
Laneway Festival 2019 Lineup
Gang of Youths
Courtney Barnett
A Boogie Wit Da Hoodie (Laneway Festival Exclusive)
Baker Boy
Camp Cope
Charlie Collins (East Coast Exclusive)
Clairo
Cosmo's Midnight
Crooked Colours (East Coast Exclusive)
Denzel Curry (East Coast Exclusive)
DJDS (Excluding Adelaide)
G Flip
Jon Hopkins
Jorja Smith (Laneway Festival Exclusive)
KIAN
Mansionair (Excluding Fremantle)
Masego
Methyl Ethel
Middle Kids
Mitski (East Coast Exclusive)
Parquet Courts
Ravyn Lenae
Rex Orange County
Ruby Fields (Excluding Fremantle)
Skegss
Smino
What So Not
Yellow Days (Excluding Adelaide)
Laneway Festival 2019
SAT 2 FEB
Brisbane Showgrounds, Brisbane
SUN 3 FEB
Callan Park, Sydney
FRI 8 FEB
Hart's Mill, Adelaide
SAT 9 FEB
Footscray Park, Melbourne
SUN 10 FEB
Esplanade Reserve and West End, Fremantle