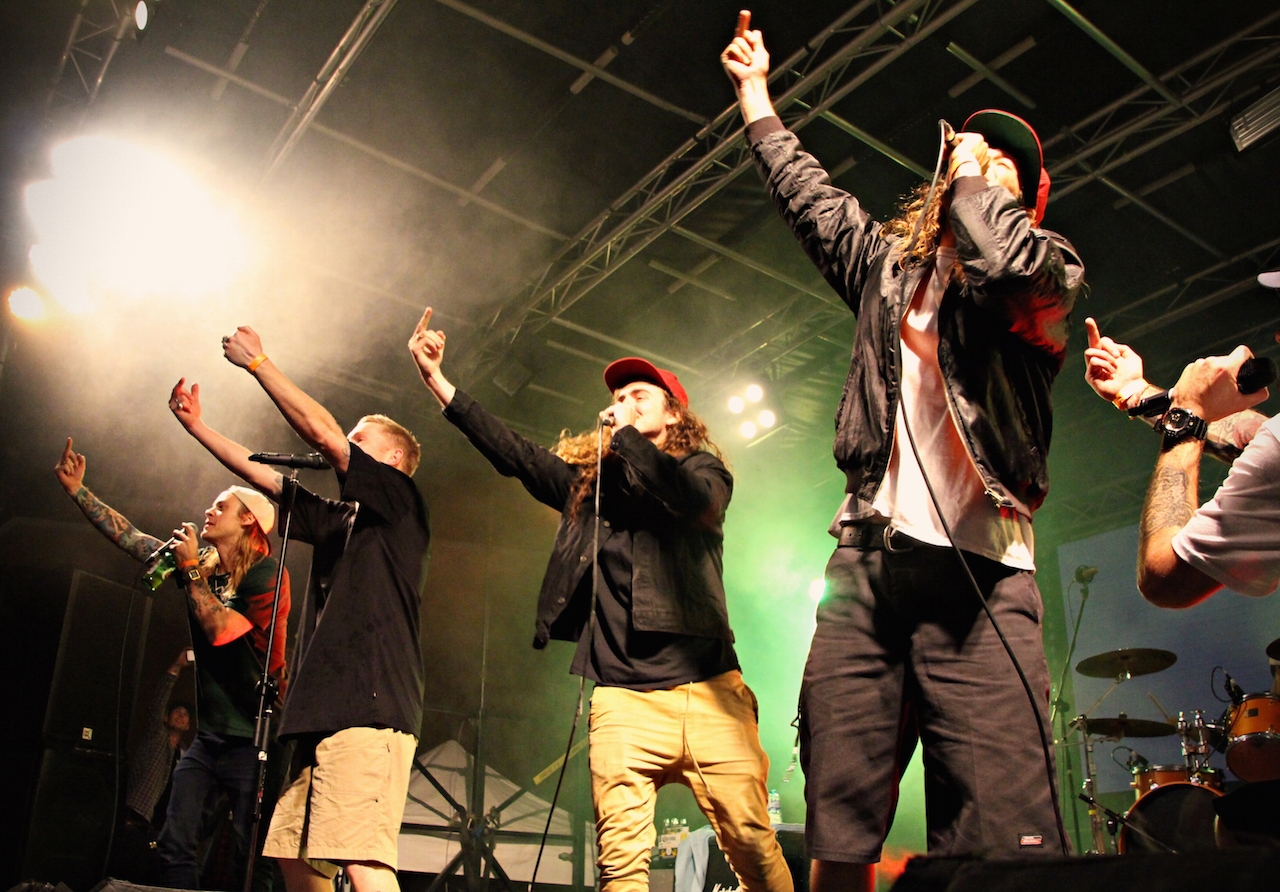 Waking up to a beautiful Saturday morning, we were super pumped to head down to the Gold Coast for the inaugural Shakafest at the Miami Tavern. With our petrol station pies and breakfast beers going down nicely, we hit the road. We threw the occasional shaka to passer-byers on the highway to warm our arms up for what was going to be a huge day of tasty jams and festivities. With Jack (AAA Editor-in-Chief) at the wheel of our mighty vessel, a Carolla Station Wagon, and Max (Sub-Editor) managing the cartography, I (Dan) made it my job to bless everyone with some absolute bangers.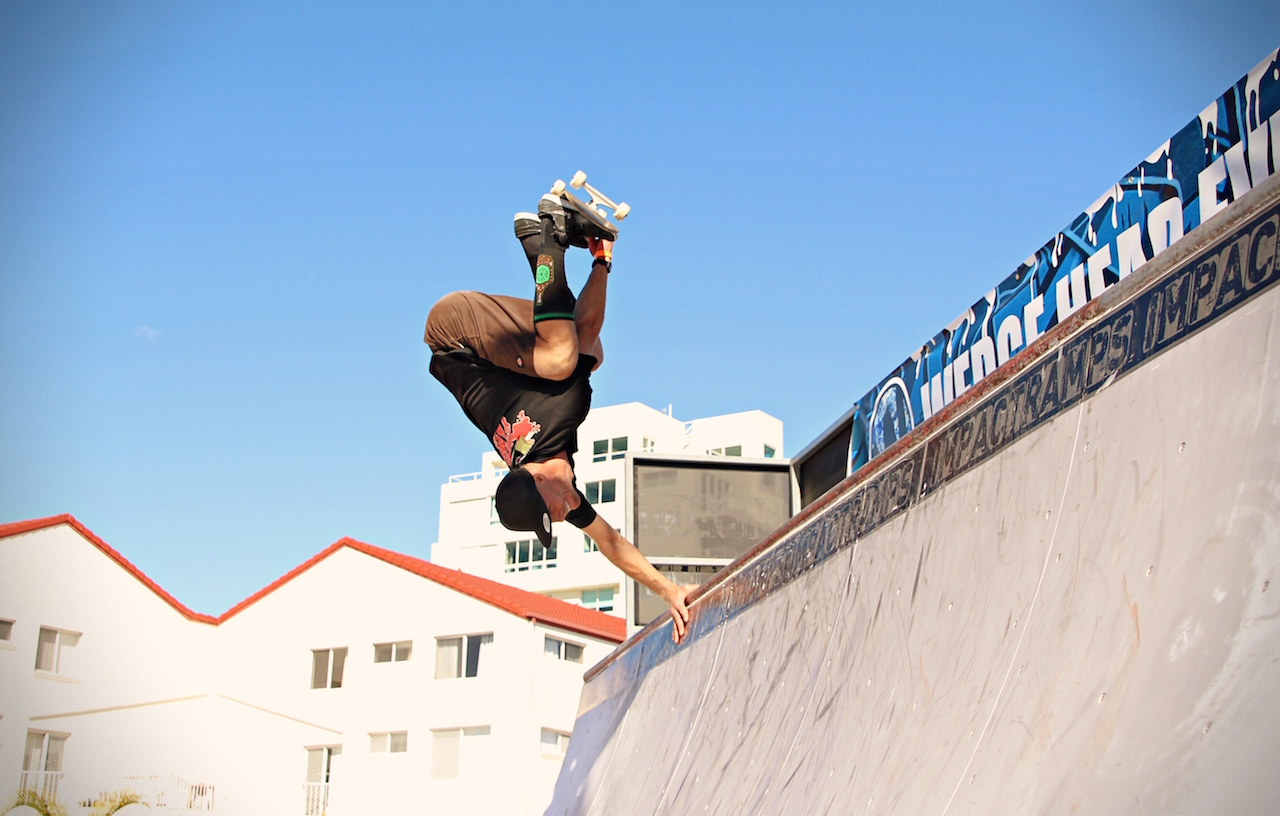 Upon arrival at the Miami Tavern on the Gold Coast we were greeted with a huge half-pipe with local skaters tearing it up. Making our way up to the second level of the car park we gazed down upon the main stage ready to be rocked!
Kicking things off were local boys Lotus Ship. Flaunting four dresses and a kimono it was obvious this was a serious affair, but they really brought it with heaps of wah-wah goodness and some transcendent spacey rock. Some killer solos, guitar chest-bumps, and a band curtsey wrapped the set up and Shakafest was off to a killer start. We had a quick chat to the boys after their set and found out some more about their "stylist from Glastonbury" and that they're pretty sh*t at frisbee throwing (video proof coming soon)!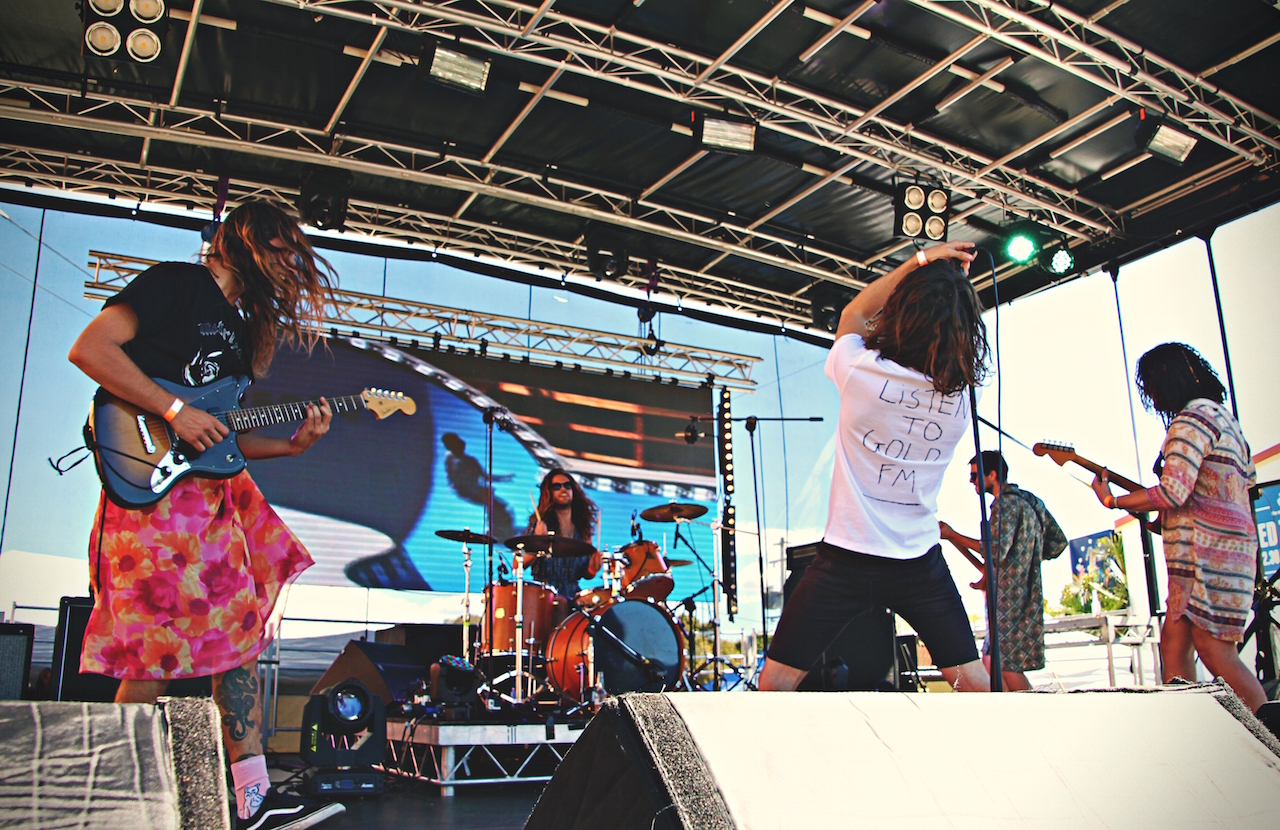 The Gold Coast was reppin' hard with yet another incredible upcoming group, IVEY. Boasting about being the only female performing at the festival, leading lady Millie did the fairer gender proud with her incredible stage presence and some impressive harmonies with guitarist Lachie McGuffie. With Frisbees flying everywhere (we still suspect it was the Lotus Ship boys practicing after their embarrassing toss earlier), nothing could distract this focused foursome, who even busted out an epic cover of The Beatles' Come Together. The heat was starting to take its toll, but IVEY had it all under control with their super cool tunes, epic safari hats, and of course an ice cold shoey.
After questionably losing to the IVEY crew in a balancing competition (again, video proof coming soon!), we decided to explore the Shakafest site. We had a go on an electric skateboard, and, realising we simply weren't cut out for it, we handed the controls to 11-year-old Zane . Despite his broken arm, this little shredder was tearing it up on the vert ramp and showing us how to properly ride these crazy boards! Check in soon with AAA for our full filmed chat with Zane…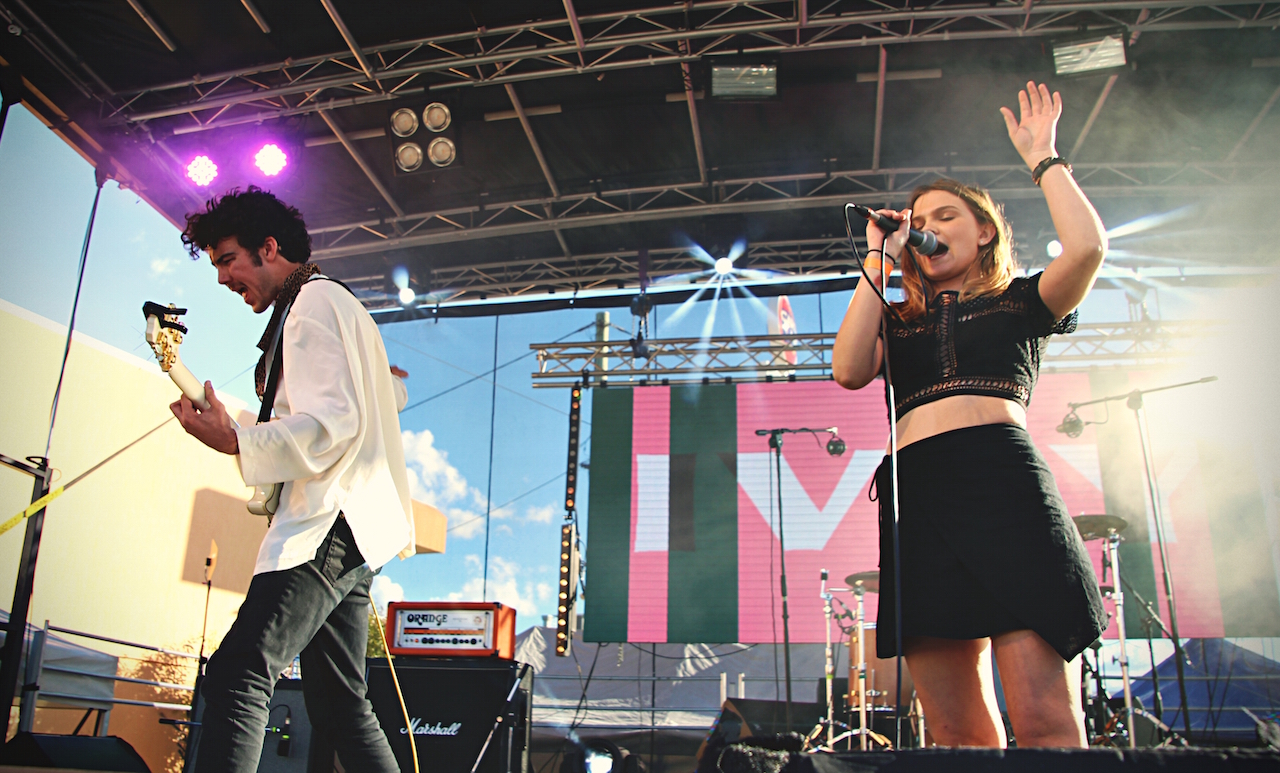 By mid-afternoon Shakafest well underway and the crowd were pretty socially-lubricated, which meant one thing: it was interview time! Hearing the killer sounds of Spit Syndicate, we got to meeting some incredibly colourful and lively characters, who validated our own vibes as everyone said they were loving the first Shakafest! We saw an impressive mowhawk, were felt up by a rather gropey lady in purple, and enjoyed the tonnes of festivity as we made our way slowly through the super friendly crowd.
We made it back just in time to catch the possibly-RM Williams-sponsored The Vanns who were probably the coolest looking bunch at Shakafest. Busting out an incredible display of showmanship, the band's set featured some awesome church-like synthesiser tones, epic wah-wah-filled guitar solos, and of course another shoey! The crowd responded with immense energy and the crowd-surfers emerged and caught the early waves.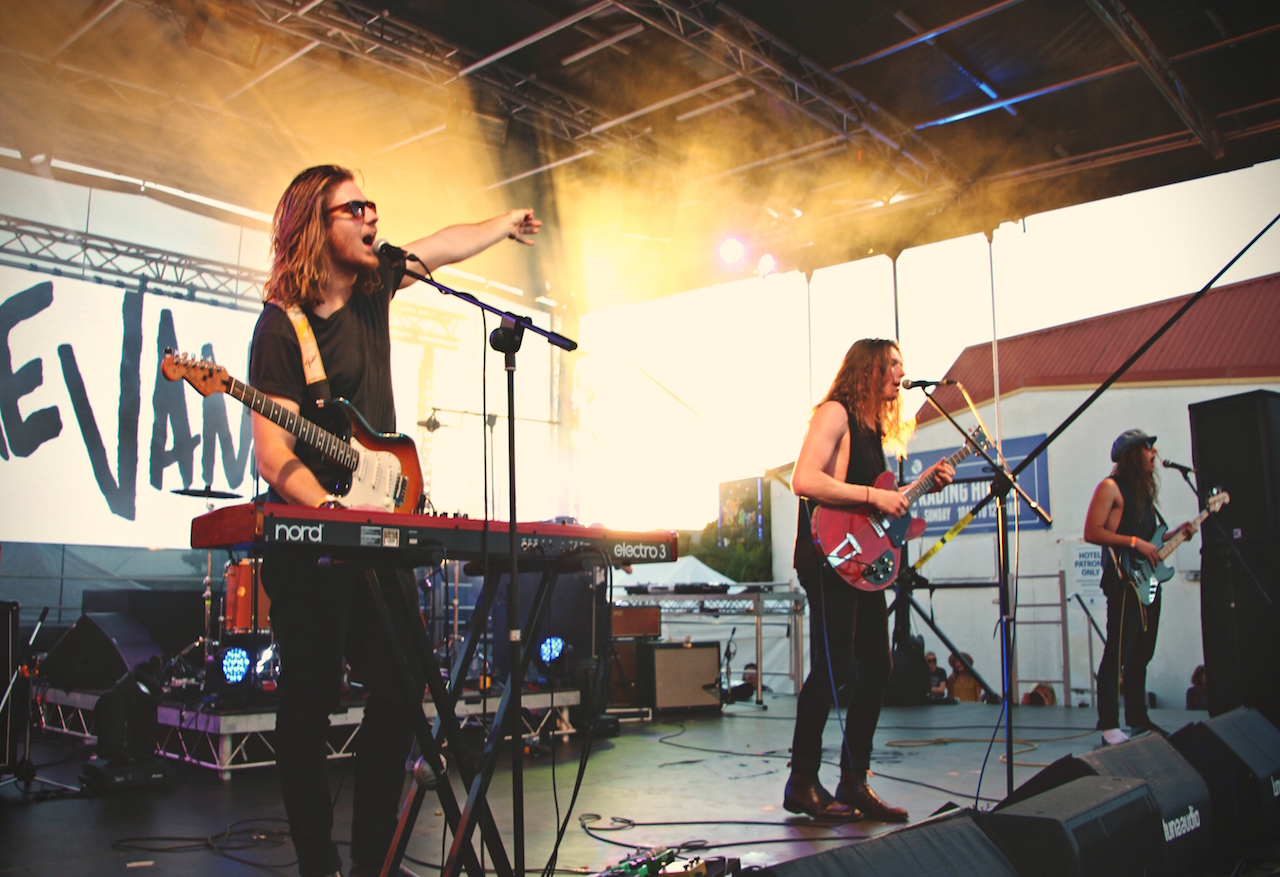 The crowd packed in tight to witness the rowdiness that ol' mates Dune Rats bring. Kicking things off with Dalai Lama, Big Banana, Marijuana, bassist Brett Jansch provided a rather ridiculous amount of headbanging. Playing their unique "DUNECore Stoner Pop" to the packed crowd of rowdy moshers, one of the security personnel ventured in to the circle pit tell people to behave…talk about Nanny State!
However, no one seemed to give a damn with the scent of weed in the air and a sea of crowd-surfers making their way towards to the stage throughout Red Light, Green Light. We then witnessed a shoey, a thongy, and socky in a row! Nothing should come to a surprise to us anyone more when it comes to the Dune Rats…
Dunies had to put up with a fair amount of distractions. From the beach balls to breasts, their set had it all! But they somehow kept their cool and rounded things up with their latest single Bullshit with the crowd singing in jovial harmony.
Shakafest's inaugural headliner Drapht had the entire crowd packed in, from the barriers up to the car park. He made his way onstage to an enormous cheer from the crowd before jumping onto the kick drum to have a proper look at his assembled army of revellers. Some of the cheekier neighbours to the Miami Tavern enjoyed their free ticket from their adjoining balcony or roof, as they witnessed an excellent display of showmanship and stage presence.
Drapht touched every single inch of the Shakafest stage, climbing the monitors before exclaiming "I Need to catch my breath for a second Gold Coast!". It was obvious the man was giving it everything he had and it was humbling to see.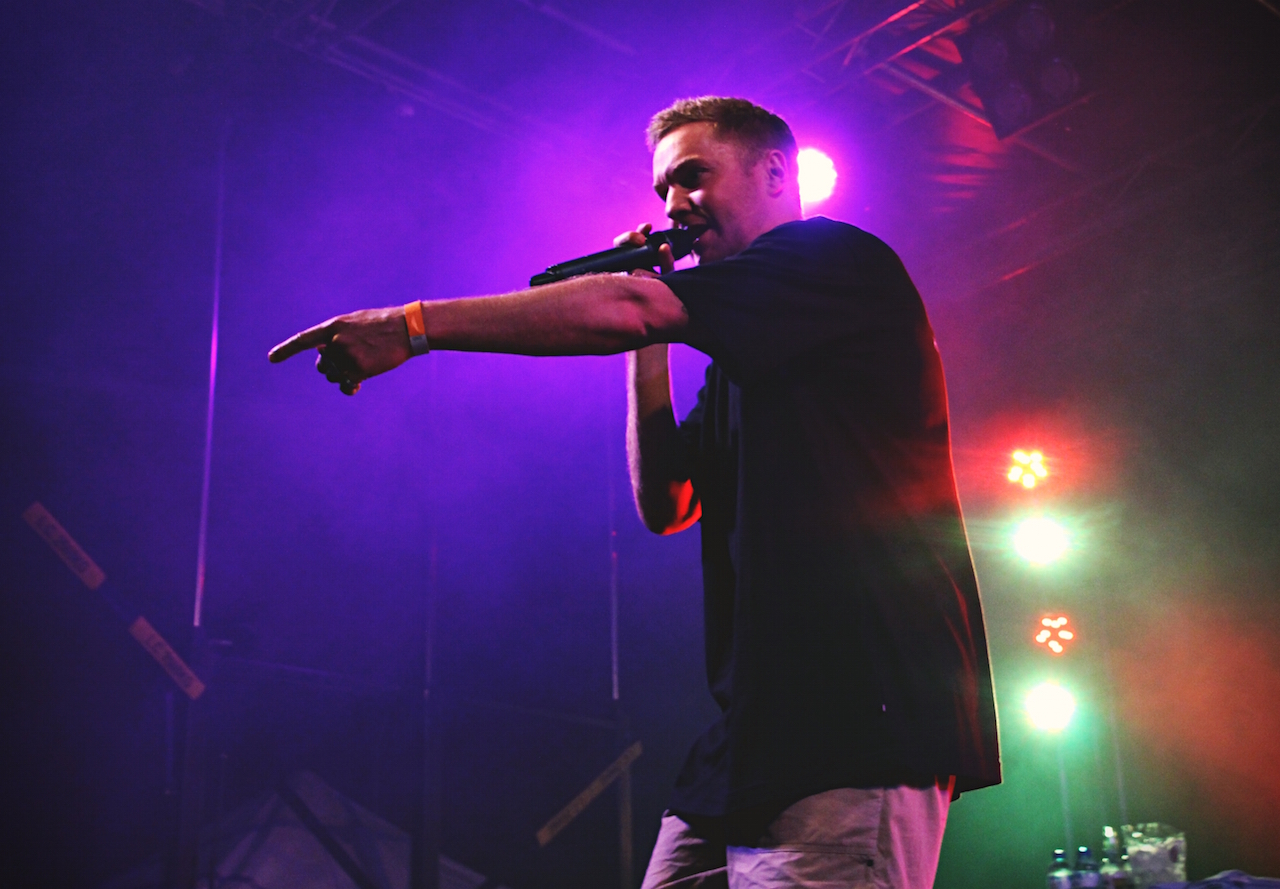 Drapht also had some incredibly talented backing musicians! Props need to be given to backing vocalist/guitarist/pianist Morgan Bain. Delivering some incredible assistance in the choruses with his vast vocal range, it must've been a no-brainer to "drapht" this young musician into the band. Drapht then brought Dune Rats back onstage to perform their recently released joint-single Mexico for the first time ever in a live setting! The stage was rowdy AF with beer going everywhere before Dune Rats drummer BC went for a massive stage dive (probs to Jack for semi-capturing a flying BC!).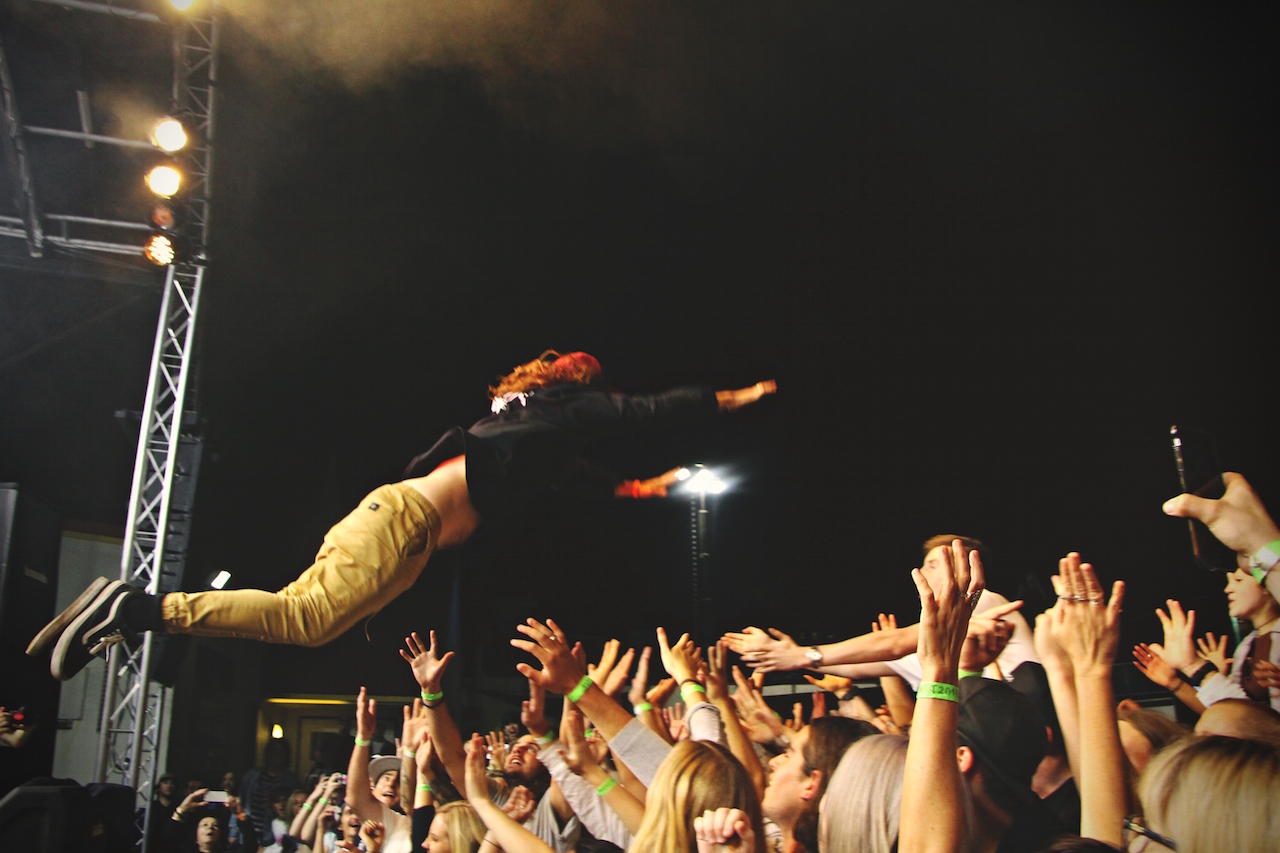 At the end of the day the sun had beaten us all, but not a single festive soul minded. After having witnessed one of the best Aussie lineups it was obvious the crowd live every second of the first Shakafest! The bands killed it and the festival was extremely well run. Food and drink services ran smoothly and there should be no doubt Shakafest will be back next year. Heck, we'll be buying the first tickets!
Check out our full Shakafest 2016 Photo Gallery HERE