AAA Backstage's 2019 End-Of-Year Report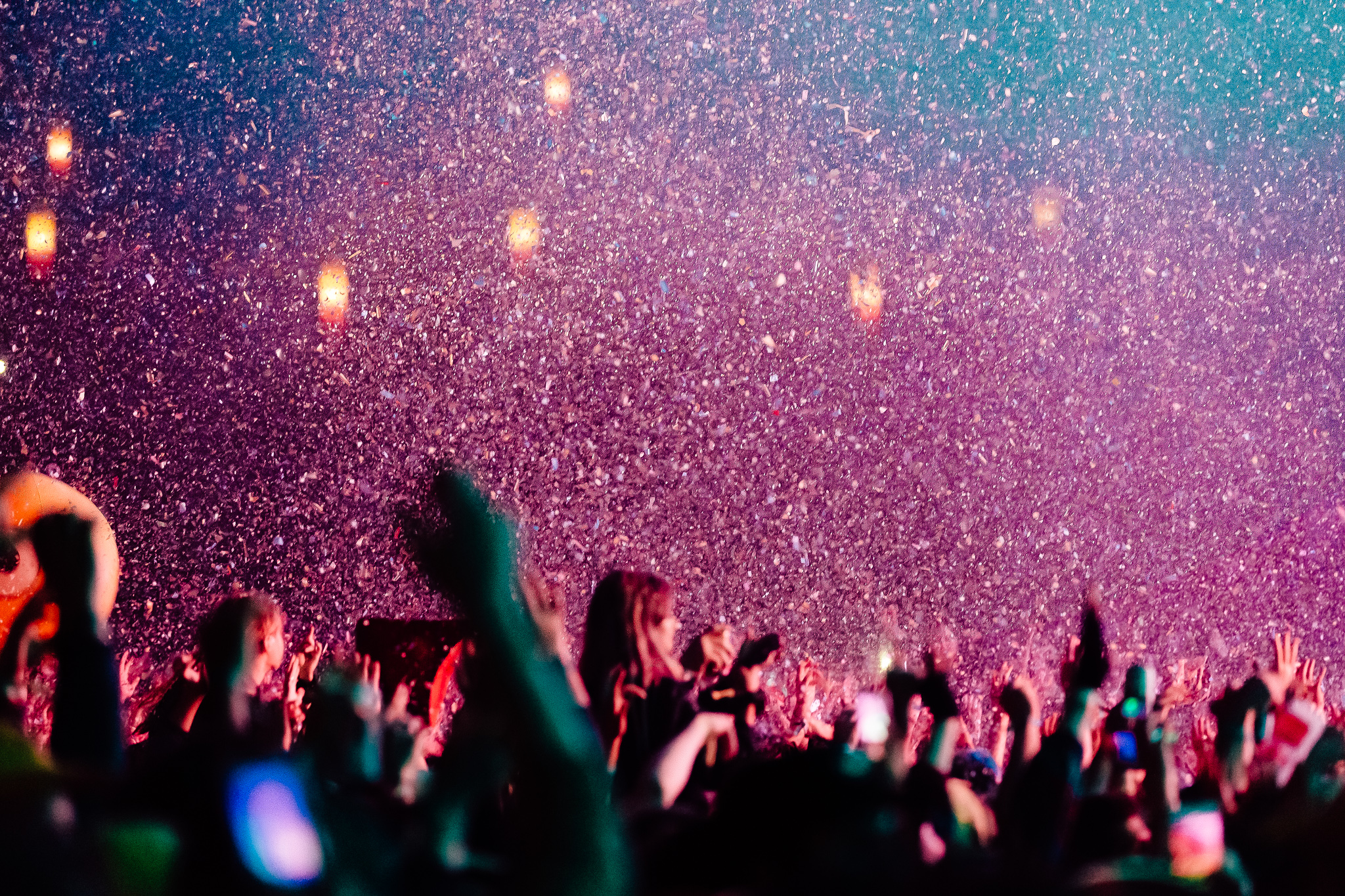 2019 was a fascinating year of music. Trends were set and quickly broken. New names broke through the noise faster than ever. The realm of streaming has further surpassed what anyone could have imagined music intake to be. At the end, however, there remains nothing but incredible music from a year that had plenty of ups-and-downs.
It wouldn't be an end-of-year report without acknowledging some of the best new artists that came by our desk. Sydney avant-garde techno producer, Pat Carroll, stood far and above the rest to assert himself as a dominant player in his field. 100 gecs, while not a brand new artist, made a polarising and future proof album that collects the sound of the Internet and rejecting modern pop and electronic sounds. Mystics, the collaboration of Jagwar Ma's Jono Ma and Jonti, made a bold debut single that didn't get the recognition it deserved this year. Finally, DOOLIE firmly grounded herself as a dire force to be reckoned with in the pop world.
Collaborations were abundant with the surprise duel release of Golden Features and The Presets, Holy Fuck and Hot Chip's Alexis Taylor made for one of the best team ups in history and JPEGMAFIA, along with his own fantastic new album this year, appeared on a lot of other artists' track, including the standout of Channel Tres' EP.
RELATED: Read and listen to our 2018 end-of-year report HERE.
There were some unreal remixes that were produced this year with the clear standout being Bcharre's dreary and harsh take on Billy Fox's beautiful Echo. Other highlights included Pat Carroll's unnervingly drone-like interpretation of Squaring Circles' Unknowing as well as DVNA flexing her production efforts on the equally stunning Money from Austen.
Whatever your takeaway is from 2019, just know that there is an endless pool of quality music out there to see you through. Our end-of-year report is just a small glimmer of that pool of talent. Enjoy.
100 gecs – 745 sticky
Caribou – Home
Tame Impala – Borderline
Lucianblomkamp – Sound of the Morning
Golden Features x The Presets – Control
Pat Carroll – Augur
Willaris. K – 5 O'CLOCK
Banoffee – Tennis Fan (feat. Empress Of)
Jaguar Jonze – Kill Me with Your Love
Billy Fox – Echo (Bcharre Remix)
Friendly Fires – Heaven Let Me In
Northeast Party House – Dominos
Trophie – Tomb Raider
Flying Lotus – Yellow Belly (feat. Tierra Whack)
Self Tape – Mexico
Art vs Science – Zeus in The Architecture
daste – Overload
Tyler, The Creator – GONE, GONE / THANK YOU
Maribou State – Vale (HAAI's Requiem for a Remix)
MSTRKRFT – Ear
Two People – Look at Each Other
Hot Coffee – Golden
Big Thief – Not
Mildlife – How Long Does It Take?
Blaire – Mimer
DROVES – Retribution
e4444e – Woe
Squaring Circles – Trials
black midi – Ducter
DZ Deathrays – Snakes
Avey Tare – K.C. Yours
SOPHIE – Is It Cold In The Water? (Flume & Eprom Remix)
Genesis Owusu – WUTD
Close Counters – HEY!!!
Sparrows – Do U Wanna Dance
Four Tet – Only Human
Methyl Ethel – No Fighting
Aquila Young – Closer
Lonelyspeck – My Angel Goes Before Me
Made In Paris – Pursuit
Panda Bear – playing the long game
San Mei – Love In The Dark
Party Dozen – Party Dozen
Holy Fuck – Luxe (feat. Alexis Taylor)
Sampa the Great – Final Form
Tropical Fuck Storm – The Planet of Straw Men
GL – Night Habit
Battles – IZM (feat. Shabazz Palaces)
Mystics – Steppers (feat. Itsi)
Bonobo – Linked
Squaring Circles – Unknowing (Pat Carroll Remix)
Floating Points – LesAlpx
Daphni – Sizzling (feat. Paradise)
Blanck Mass – House vs. House
Max Cooper – Nanotech (feat. Wilderthorn)
Thom Yorke – The Axe
Caroloine Polachek – Door
Tourist – Elixir
Kllo – Back To You
Austen – Money (DVNA Remix)
Felicity Groom – Dance for None
DENNIS. – Vertigo
Hot Chip – Hungry Child
Foals – Wash Off
Nick Cave & the Bad Seeds – Hollywood
Angel Olsen – Lark
DIIV – Blankenship
Brittany Howard – 13th Century Metal
Bon Iver – Jelmore
Channel Tres – Black Moses (feat. JPEGMAFIA)
Pond – Daisy
The Chemical Brothers – MAH
Squid – Houseplants
Kirkis – Cezanne by Touch Part 1
James Blake – I'll Come Too
Buzzy Lee – Sundown Queen (feat. Tommy Mandel)
infinite bisous – Island
Anthony Naples – Purple Iris
Nkisi – III
Efdemin – New Atlantis
Planete – Hidden Shade
Working Men's Club – Teeth
Egyptian Blue – Adderall
Drab Majesty – Out of Sequence
Touch Sensitive – Before U Met My Body
Oliver Tree – Hurt
Foals – The Runner (RUFUS DU SOL Remix)
ALTA – Twisted
Bawrut – Pronto Arpeggio
Anna Lunoe – 303
SebastiAn – Beograd
DOOLIE – No Game (feat. XMPLA)
FARR – Technicolour
Funboys – Hunk
Hayley Mary – The Piss, The Perfume
CLYPSO – D.Y.S. (Defend Your Situation)
Winston Surfshirt – For The Record
George Michelle – ffrreeaakk
Scuffamudda – I Hate Sex
Francis Xavier – Sooo Deeep